The Pandemic Means Some Groceries Are Never Coming Back. Here's Why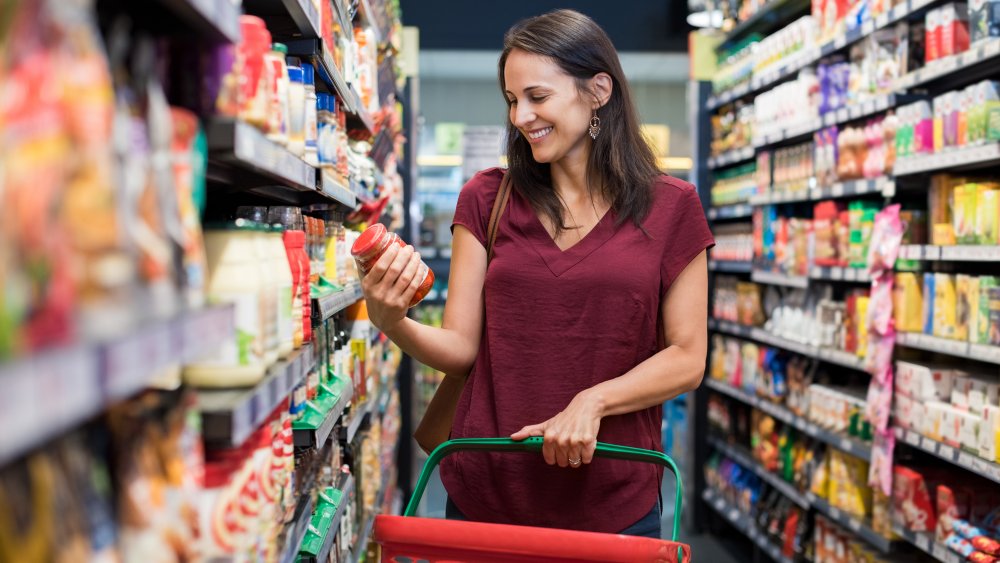 Shutterstock
The COVID-19 pandemic has changed daily life for most of us. From wearing face masks when we go out in public, to going through bottles of hand sanitizer, everything is different and a lot of us are wondering when life will finally return to normal.
While researchers are working on a vaccine for the virus, it may be a while before COVID-19 is contained and we can go back to our lives as they were before. In some ways, our lives may never be the same again. Grocery shopping, for example, may be a lot different even after the pandemic, as some products we are used to seeing an abundance of may no longer be on shelves. 
Thanks to the pandemic, many retailers have limited their offerings and are focusing on producing more efficient, profitable products in a move that could soon become permanent. Before the pandemic, reported the Wall Street Journal, IGA grocery stores carried dozens of toilet paper brands. Now, they offer four.
Having a lot of choices isn't necessarily a good thing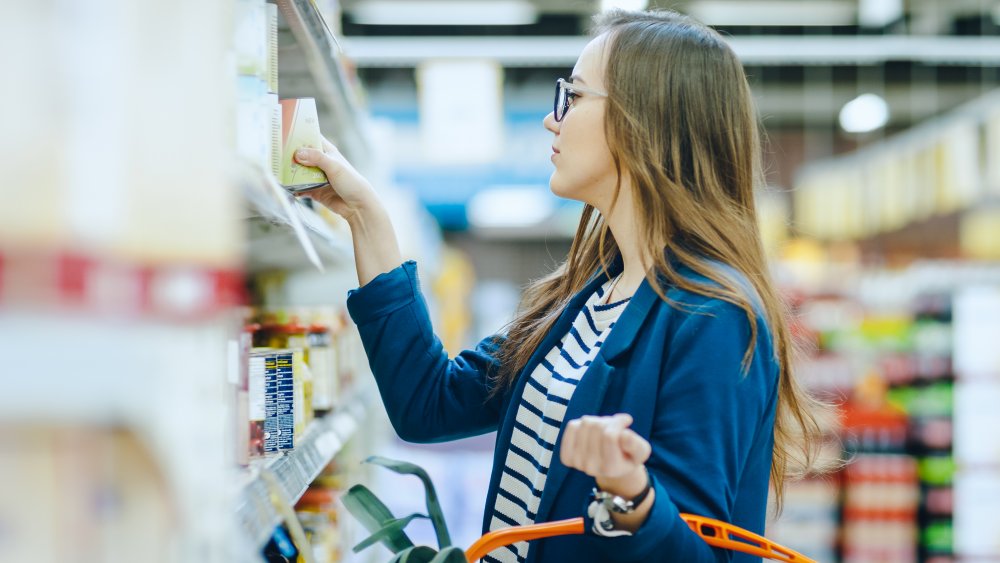 Shutterstock
The lack of variety extends far beyond toilet paper. Progresso has cut their offerings of canned soup in half, down from 90. Amy's Kitchen has reduced its product line of 228 to 78 (per Bloomberg). McDonald's stopped serving All-Day Breakfast and is debating whether or not it will ever bring it back (per Restaurant Business).
While the thought that things won't return to normal after the pandemic is kind of depressing, having fewer options at the grocery store isn't necessarily a bad thing. There's research to back up the idea that having too many options is actually making us miserable.
"If I make a poor choice and I only have two or three options, it's very easy for me to blame the lack of options," explained Thomas Saltsman, senior lab director of the Social Psychophysiology Laboratory at the University of Buffalo, to Voice of America. "When we're given so many options and we still feel like we didn't pick something that's good, that kind of feels like it's a direct reflection of us."