The Truth About Victoria Beckham's Engagement Rings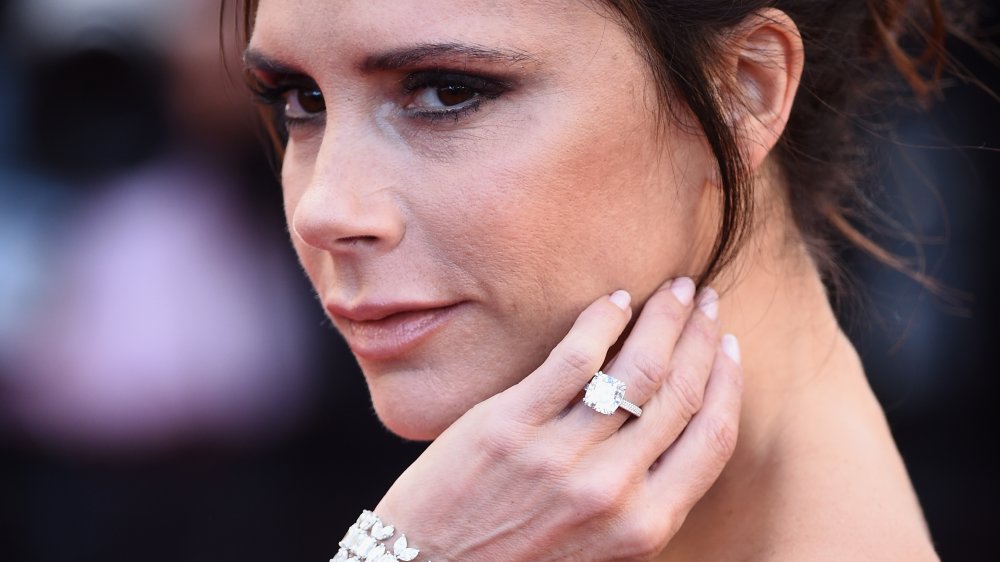 Ian Gavan/Getty Images
Victoria and David Beckham have been married 21 years in 2020, and it seems like the woman who was once known as Posh Spice has a ring for almost every year. As British Vogue notes, when the legendary soccer player first proposed, all the way back in 1998, it was with a stunning marquise-cut diamond set on a yellow gold band. And, although most women would be delighted to wear a rock like that for the rest of their lives, Beckham reportedly wasn't satisfied. And over the years, she's had at least 14 different engagement rings, per Harper's Bazaar Australia.
Soon after they tied the knot, in a picturesque ceremony on Independence Day 1999, she switched out her original ring for a platinum eternity rock, which was also in celebration of the birth of their son, Brooklyn. In the years since, the fashion mogul has been spotted with many other glittery adornments, including diamond, ruby, emerald, and sapphire sparklers with price tags that would make your eyes water.
Victoria Beckham upgrades her engagement ring regularly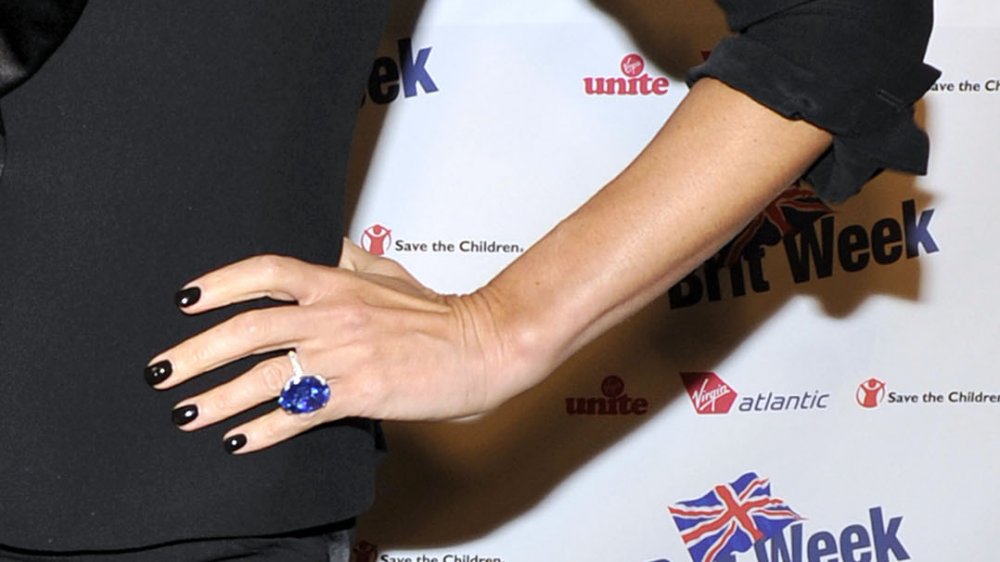 Toby Canham/Getty Images
As British Vogue advises, just four years after they got hitched, Beckham was spotted wearing an emerald-cut diamond with side baguettes. She replaced it with a girly pink halo diamond, a gift from her hubby on her 30th birthday with a reported price tag of $1.1 million. By 2005, she'd switched it up again with a 17-carat pear-cut stone, marking the birth of son Cruz, and just a year later a new ring appeared — a yellow, emerald-cut diamond with an eternity band on either side. A cushion-cut emerald ring soon took its place in 2007, following the couple's move across the pond, which was then usurped by another Chopard emerald-cut.
In 2009, Beckham stepped out wearing a chic ruby ring set in white diamonds, just as her fashion career began to take off. She graduated to a sapphire the following year, only to swap that out for a pink, oval-cut diamond set on a yellow gold pavé band just a few months later, following the birth of daughter Harper.
Victoria Beckham's ring collection is worth a staggering amount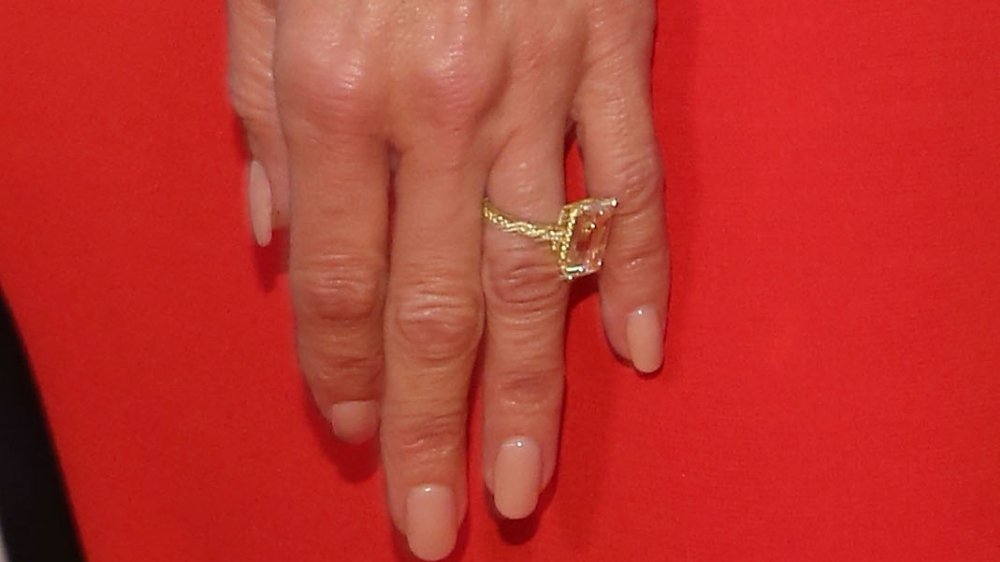 Taylor Hill/Getty Images
It was a few years before Mrs. Beckham updated her ring once again, rocking a round-cut diamond in a halo design with two eye-catching side stones in 2015, before swapping it out for a moonstone Jacob & Co ring later that same year. In 2016, she graced the Cannes red carpet with her presence and donned a gorgeous, square-cut diamond and platinum ring for the occasion. Her most recent ring, however, might be the most spectacular yet. Victoria was first spotted wearing the square-cut yellow diamond, set on a pavé band, in 2018.
As The Mirror notes, David originally proposed with a ring worth around $82,000, so he's certainly upgraded his wife's finger candy over the years. Victoria's jewelry collection is now worth over $11 million, but her husband isn't always the one footing the bill. Sometimes, Beckham is simply treating herself. Considering her career and marriage have only gone from strength to strength, there's no doubt she's earned it.