Why Disney World Is Facing Backlash For Its Reopening Plans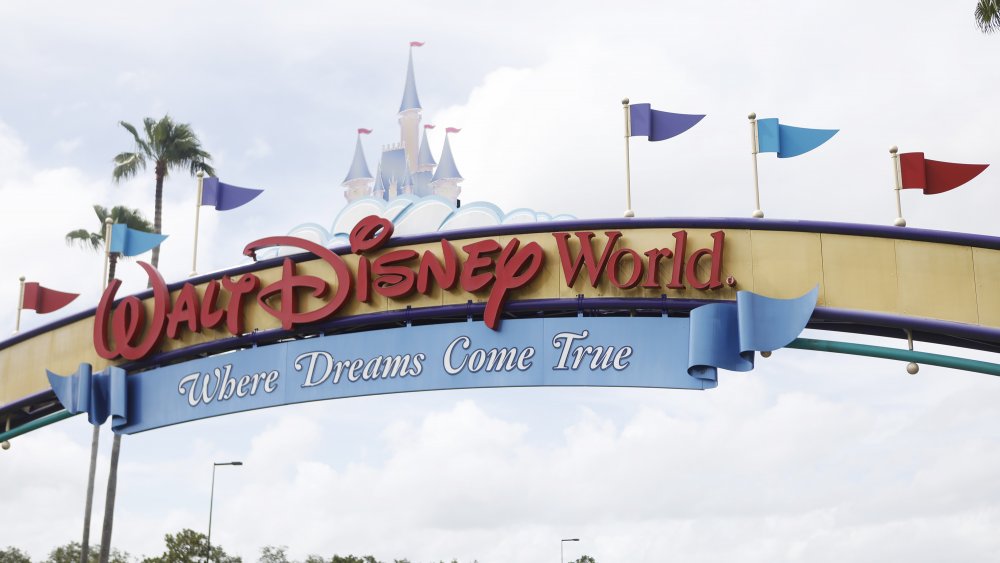 Octavio Jones/Getty Images
Is Florida ready to see Walt Disney World officially reopen in a few days? It would depend on whom you ask. Governor Ron DeSantis has said he had faith that the park would be a safe environment (via Spectrum News). County and state officials have signed off on the plans, as have unions representing 48,000 of Disney World's employees, who agreed to go back to work with strict safety protocols in place (via The New York Times). But with COVID-19 cases spreading faster in Florida than any other state in the nation except Arizona (via Orlando Sentinel), workers appear to be getting more uneasy about what lies ahead.
Nowhere is the unease more visible than in an online petition addressed to Governor DeSantis, which called on the state government to reconsider reopening parks and resorts until COVID-19 cases stop climbing. The petition pointed out that: "The recent spike of COVID-19 cases is concerning due to our proposed opening in July. With a record high of 4,049 new COVID-19 cases in a single day on June 20, 2020, we are now backtracking from where we originally were." The petition has over 19,000 signatories so far. 
Among the things Disney visitors will miss in a post-pandemic park are live stage performances. Actor's Equity, which represents 750 entertainers, had wanted Disney to provide regular testing, which the company would not do. As a result, the actors remain furloughed.
Disney fans feel the company isn't doing enough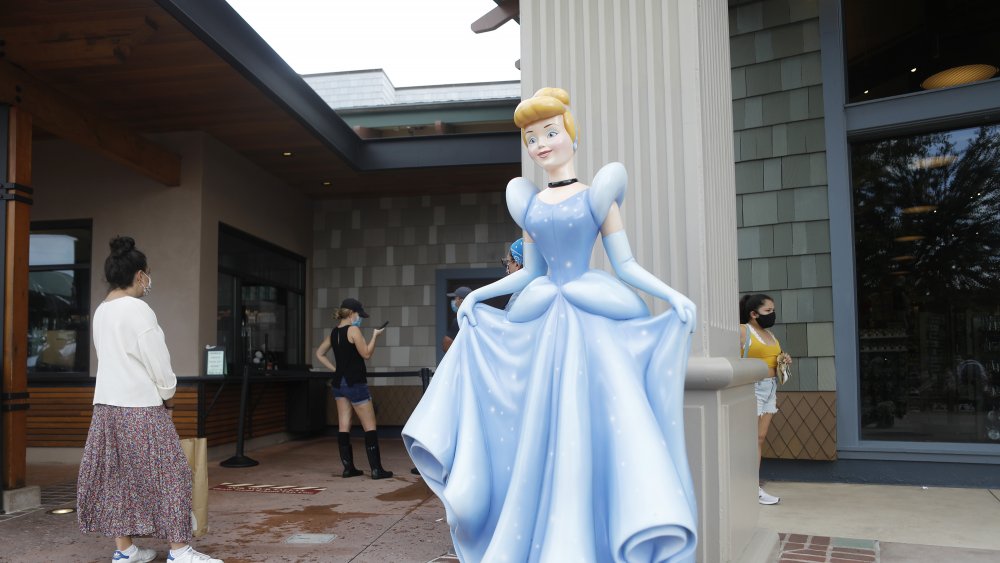 Octavio Jones/Getty Images
While Disney theme parks chairman Josh D'Amaro says he is confident that operations can open safely and responsibly, Yale infectious disease specialist Onyema Ogbuagu disagrees. He tells Eat This, Not That! that the virus is thriving in the state, "due to ongoing high-level community transmission driven by multiple factors — including tepid public health responses to the epidemic and adherence to CDC guidelines to prevent spread of COVID-19, high-density residential areas, superimposed on the potential for overwhelmed health systems."
Even so, some of Disney's most faithful fans aren't ready to make the journey to visit the parks. Disney annual pass holders, like Torie Hutchinson-Keen, say they'll give Walt Disney World a miss until at least September. "If the governor did a statewide mask mandate, I'd feel more comfortable about a month in," Hutchison-Keen tells Spectrum News. "They think it's OK to go to Disney, but you can't even visit your loved one in a hospital yet."