The Real Reason Savannah Chrisley Got A Pixie Cut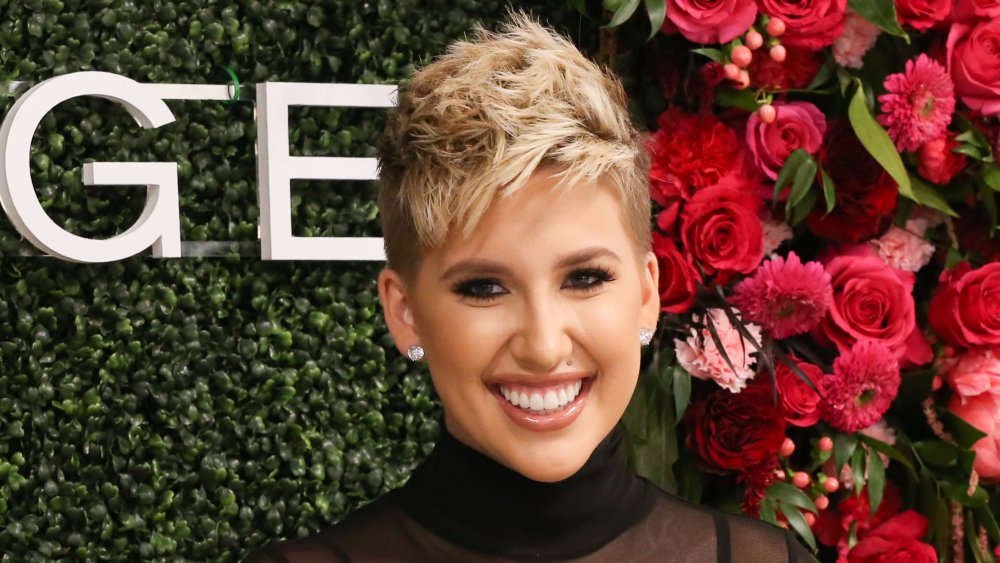 Terry Wyatt/Getty Images
Savannah Chrisley chopped off her golden locks back in October, debuting the look on Instagram with an empowering caption. "Ladies...do what YOU want to do," she wrote. "Don't base your looks, opinions, beliefs, etc on a man and what HE wants. It's our world and they just live in it."
Savannah recently opened up about what made her decide to opt for the bold look.. The Chrisley Knows Best and Growing Up Chrisley star's reason for cutting her hair was simple and relatable: she just wanted to make a big change.
Most people who have had longer hair have flirted with the idea of cutting it short, but Savannah's reason for getting a pixie cut was about more than just experimentation — it was also about hair health. "I also had kind of gotten my hair colored too close in time by different people and it just completely fried my hair," she explained to Us Weekly. "So I really had no choice, but to cut it off." She added, "I had always wanted to give myself a pixie cut so I was like, you know what, let's just do it."
Savannah Chrisley wants to grow out her pixie cut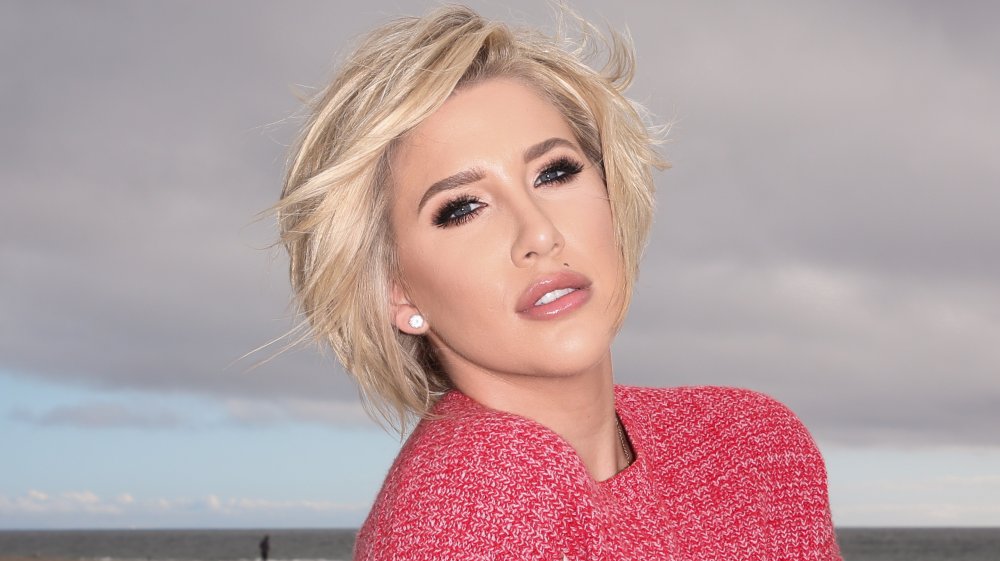 Paul Archuleta/Getty Images
Now, though, the novelty of having short hair has worn off and Savannah wants to grow her pixie cut out. She said her pixie cut "was fun for a hot second" but now she "want[s] long hair again."
Growing out a pixie cut takes a while, of course. Per Healthline, hair grows at the approximate rate of half an inch per month, so Savannah is doing what she can to speed up the process. "I've just been taking supplements and I've been using hair masks and doing everything I know to do in order for my hair to grow," she said.
Now that lockdown restrictions have eased up a bit, Savannah has been able to have a stylist help her manage her mane, but she assured fans that she is doing so very carefully. "I've definitely been able to kind of get my hair fixed back up here," she said. "Obviously, in a safe way, I'm taking all the precautions necessary but now in Nashville, we're trying to get back to somewhat of a normal life."