What You Don't Know About Naya Rivera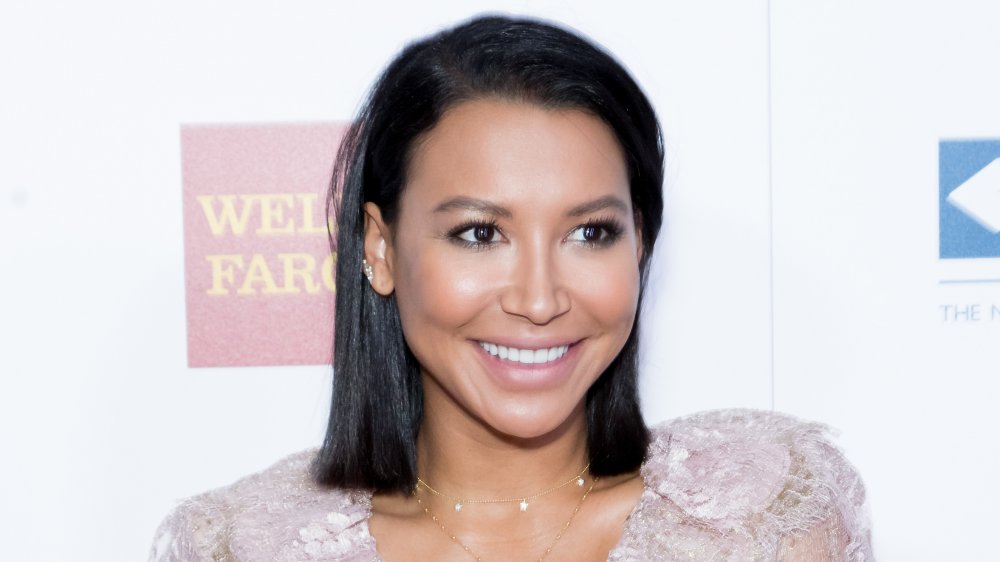 Greg Doherty/Getty Images
We may receive a commission on purchases made from links.
2020 strikes again and we are just shaken by the tragic news surrounding Naya Rivera. The talented actress best known for her performance on Glee went missing in a boating accident on July 8 with her young son Josey Hollis Dorsey, who is thankfully safe (via TMZ). The Ventura County Sheriff's Department has since confirmed that the body of Rivera, 33, has been recovered, as reported by People. "We are confident the body we found is that of Naya Rivera," Ventura County Sheriff Bill Ayub said at a news conference. "It has been an extremely difficult time for her family throughout this ordeal ... our hearts are with them and we share in their grief for Naya's loss."
In the midst of tragedy, there is a life worth celebrating, including many things you may not have known about Rivera herself.
Naya Rivera actually started in television at the age of 5, appearing on CBS's The Royal Family, created by Eddie Murphy (via Vulture). Acting throughout her youth, viewers may remember also remember her from The Bernie Mack Show, C.S.I Miami, and 8 Simple Rules (via IMDb). While her stardom took off as a singing and dancing sensation, the tabloids followed and she made the headlines for a series of bad relationships including and engagement to Big Sean and the time she spent with the disgraced Mark Salinger. In an excerpt from her book Sorry Not Sorry shared by Vulture, she wrote, "I think everyone should have that one relationship where you look back and ask yourself, 'What the hell was I thinking?' You'll learn something and you won't regret it. Unless, of course, that relationship was with someone who had a sizable stash of child porn on his computer. Then, by all means, regret everything."
But about one thing she has no regrets.
Naya Rivera's son Josey was her world
Gregg Deguire/Getty Images
While she would continue to act after Glee, Rivera had since reprioritized her life for her main man — young son Josey Hollis Dorsey born in 2015 whom she shares with ex-husband Ryan Dorsey. She began writing about her hopes and dreams even before he was born, blogging for People, "...being pregnant is proving to be one of the most amazing, fulfilling things I've ever done in my life. I finally feel like I'm really doing something in this world. I've accomplished a lot in my career up to this point and achieved a lot of goals that I had set for myself, but they all pale in comparison to the miracle of carrying a child."
As she watched her child grow, this fulfillment only increased. "The love I get from him. Little things like the two kisses he stood up and gave me last night to say thank you for making him mac and cheese from scratch," she said (via People). "It's a love never found anywhere or with anyone else." Her Instagram feed is awash of her adoration of this little man. Amid the sultry selfies, sassy comebacks, and empowering statements she describes mother and son as the "perfect duo," says little Josey is her "sunshine" and shares her love in her final photo describing "just the two of us."