The Naya Rivera Glee Song You'll Never Listen To The Same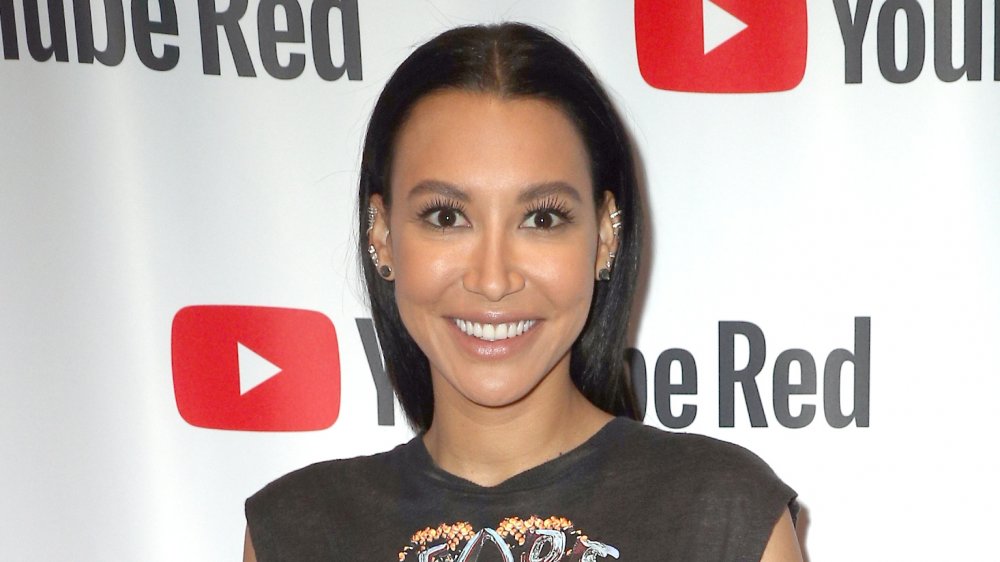 Frederick M. Brown/Getty Images
Could this summer get any more painful? Fans of the series Glee, not to mention fellow castmates, friends, and family members of series star Naya Rivera, have been devastated by the news that the body of Naya Rivera has been recovered. Us Weekly reports that she was reported missing on Wednesday after a boat containing her 4-year-old son (who's thankfully alive and well) was found floating on Lake Piru.
The Ventura County Sheriff's Department has confirmed that the body of Naya Rivera, 33, has been recovered, as reported by People. "We are confident the body we found is that of Naya Rivera," Ventura County Sheriff Bill Ayub said at a news conference. "It has been an extremely difficult time for her family throughout this ordeal ... our hearts are with them and we share in their grief for Naya's loss."
Sources like the New York Post are referring to the "Glee curse" that's already been blamed for the deaths of fellow stars Cory Monteith and Mark Salling. In a chilling side note, though, one of Rivera's Glee songs seems to eerily foretell her death.
The Glee song that foreshadows Naya Rivera's tragedy
In the 2013 Glee episode "The Quarterback," the cast are all shown to be dealing with the death of Finn, the character played by Monteith. While Monteith himself passed away from a drug overdose, the New York Post says that scriptwriters chose not to reveal why Finn died. They instead focused on the reactions of his friends, which were painfully genuine. Rivera's character Santana Lopez paid musical tribute to her fallen friend with a song called "If I Die Young" (via YouTube) in a performance that The Live Mirror says was "painful to watch due to the intensity it had" as Naya Rivera was "reeling from the shock of the real-life death of Cory Monteith."
If you listen to the song now, one line, in particular, is guaranteed to send chills down your spine: "Sink me in the river at dawn." While one Song Meanings user, commenting on the original Band Perry version of the song, sees this line as an allusion to Alfred Lord Tennyson's poem "The Lady of Shalott," it's undeniably heartbreaking in light of the death of the singer. As one of the many comments on the YouTube video posted after Rivera's disappearance read, "'Sink me in the river'...I just got goosebumps. This year is too much. This is so sad."