How Kelly Preston Really Felt When She First Met John Travolta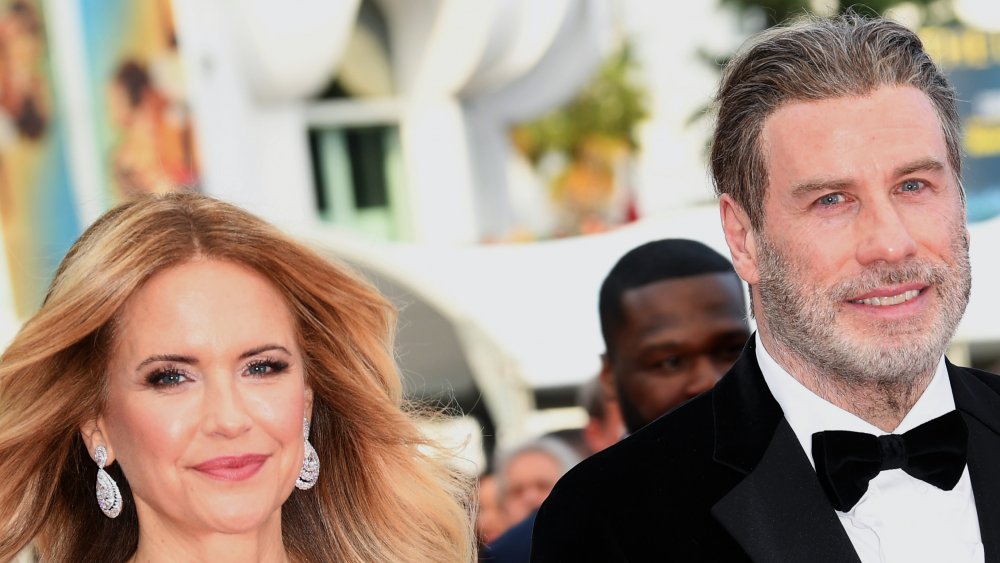 Pascal Le Segretain/Getty Images
Actor Kelly Preston has died at the age of 57. Her husband of almost 30 years confirmed the news in a heartbreaking Instagram post on July 12, writing, "It is with a very heavy heart that I inform you that my beautiful wife Kelly has lost her two-year battle with breast cancer. She fought a courageous fight with the love and support of so many. ...Kelly's love and life will always be remembered. I will be taking some time to be there for my children who have lost their mother, so forgive me in advance if you don't hear from us for a while. But please know that I will feel your outpouring of love in the weeks and months ahead as we heal."
According to People, Preston is survived by 20-year-old daughter Ella, 9-year-old son Benjamin, and predeceased by son Jett who passed away at age 16 in 2009. A family representative said that though Preston had chosen to "keep her fight private, she had been undergoing medical treatment for some time."
Kelly Preston and John Travolta had 'immediate chemistry'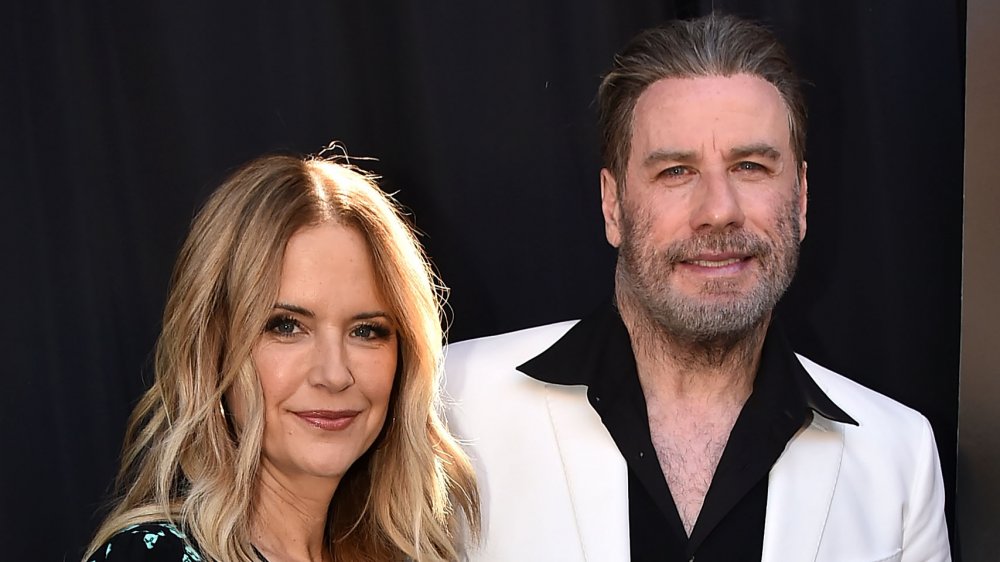 Theo Wargo/Getty Images
A marriage spanning almost three decades is an impressive feat whether or not you live your life under the Tinseltown microscope, but by Hollywood standards it's practically an eternity. While it's hard to remember Preston with anyone other than Travolta, the Jerry Maguire star was actually previously married, and per Heavy, even dated two of Hollywood's most eligible bachelors of the time: George Clooney and Charlie Sheen. But it was in Travolta that Preston had clearly found her person.
According to Us Weekly, the couple met on the set of The Experts in 1989, when Preston was already married to Kevin Gage. Preston recalled meeting Travolta, saying, "I see, no lie, coming across the hall with his two dogs, this really hot guy. Then he stops and says hello. And I was like, 'Oh s***. Kill me now.' You know, like, 'Oh my God.' And that was my first meeting with him." 
Travolta, for his part, was instantly taken. "She came in this, this gorgeous woman. We had an immediate chemistry. I remember she was going down the steps. And I was on top, and I said, 'May I ask you a question?' and she said, 'Yes,' and I said, 'What's it like to be married? Is it a good thing?'" he recalled. "She said, 'I love it,' and I thought, 'Wow, wouldn't it be great to be married to someone who loves being married?'"
Kelly Preston loved being married to John Travolta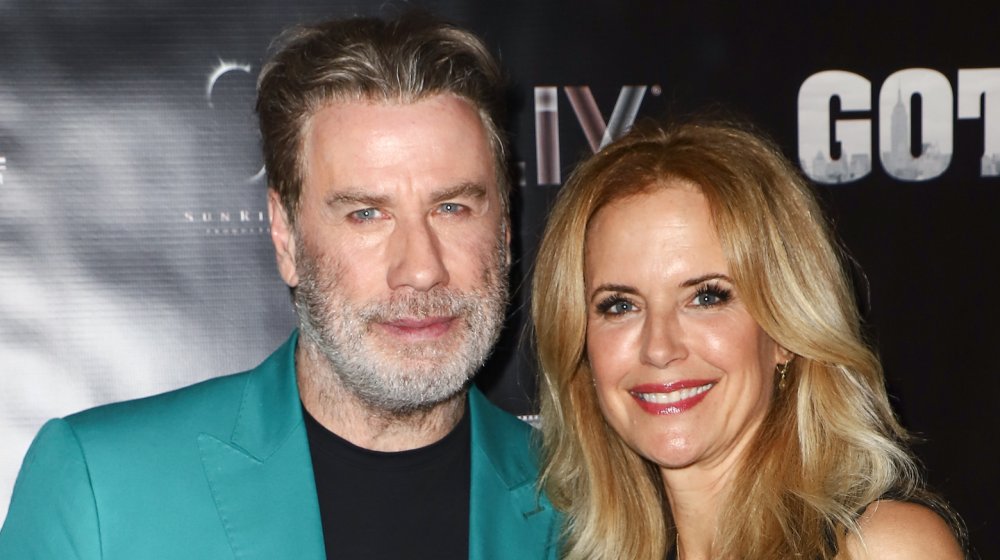 John Parra/Getty Images
After almost 30 years together, the love between Kelly Preston and John Travolta remained strong. To mark their 28th anniversary on September 5, 2019, Preston gushed about her husband in an Instagram post (via USA Today), writing, "To my dearest Johnny, the most wonderful man I know. You have given me hope when I have felt lost, loved me patiently and unconditionally... made me laugh harder than any other human being possible... shared the most beautiful highs and at times lows." She continued, "You're a dream Daddio and make life so much fun!! I trust my love with you implicitly... with you I know I will always be okay no matter what happens... I love you forever and completely. Happy 28th Anniversary."
On an episode of Watch What Happens Live with Andy Cohen, when asked the best part of being married to Travolta, Preston couldn't pick just one thing. "Oh my god, there's too many best things. His lips, dancing, fun... laughing." When asked if the couple still danced together, she explained, "All the time, all the time. The kids dance with us, we dance at the house, we go out dancing... yeah, I love it."