Kelly Preston's Last Instagram Post Will Break Your Heart
The world is reeling at the news that actress Kelly Preston has passed away at the age of 57 after years of battling breast cancer in secret. Her husband of nearly 30 years, John Travolta, confirmed the news on Instagram. "It is with a very heavy heart that I inform you that my beautiful wife Kelly has lost her two-year battle with breast cancer," he wrote. "She fought a courageous fight with the love and support of so many. My family and I will forever be grateful to her doctors and nurses at MD Anderson Cancer Center, all the medical centers that have helped, as well as her many friends and loved ones who have been by her side. Kelly's love and life will always be remembered."
Travolta added, "I will be taking some time to be there for my children who have lost their mother, so forgive me in advance if you don't hear from us for a while. But please know that I will feel your outpouring of love in the weeks and months ahead as we heal."
Travolta's Instagram post is heartbreaking, but his wife's final post on the social media site is also a tearjerker. In her final Instagram post on June 21, Preston showed that, even when she was secretly fighting breast cancer, she was putting her family first. The actress shared some beautiful family photos on the platform. The first shows Preston and Travolta with their kids, Ella and Benjamin. The second shows Travolta with their son, Jett, who tragically passed away in 2009. "Happy Father's Day to the best one I know, we love you," wrote Preston in the caption.
Kelly Preston doted on her kids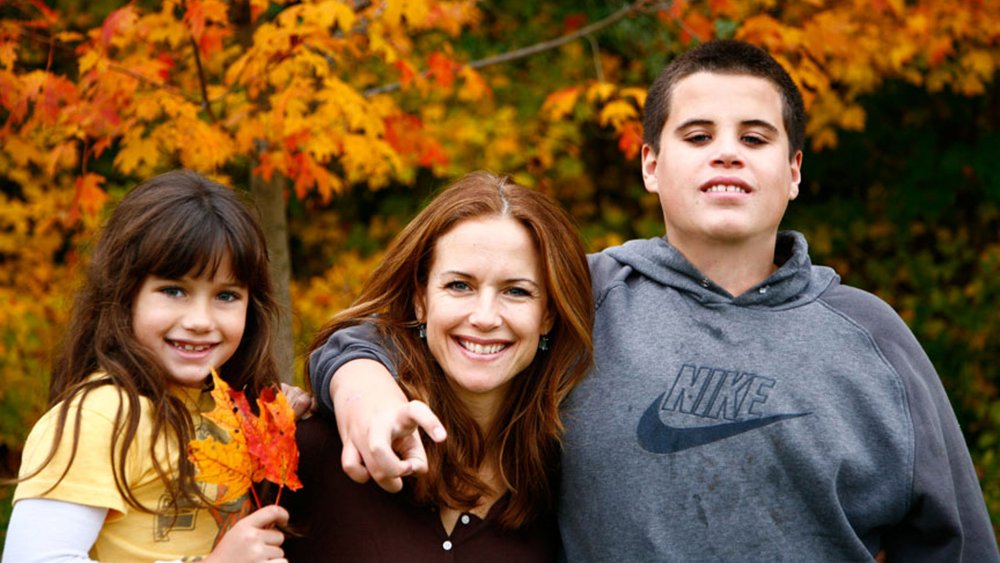 Tim Boyles/Getty Images
Preston was a devoted mom to her three children, and Jett's death in 2009 left her devastated. Jett, who had Kawasaki syndrome, passed away after suffering a seizure and hitting his head on a bathtub. Travolta later told Good Morning America (via People) that the birth of the couple's son, Ben, helped the couple "rebond after tremendous loss."
It's clear that Preston and Travolta kept the memory of Jett close to their hearts. In 2019, Preston shared a photo on Instagram of herself and Travolta kissing Jett. "To my sweet love, Jett... you are in our hearts forever," she wrote in the caption.
Becoming a mom was a dream come true for Preston, who once told Health that she and Travolta both doted on their kids. "I absolutely adore my kids," she said. "Johnny and I love them up constantly. Ella's like, 'Mom, ugh! Thank god you had Ben because now he can take some of the kisses!' And Johnny sings to them—a lot of Tony Bennett and Barbra Streisand."
Kelly Preston had always wanted to be a mom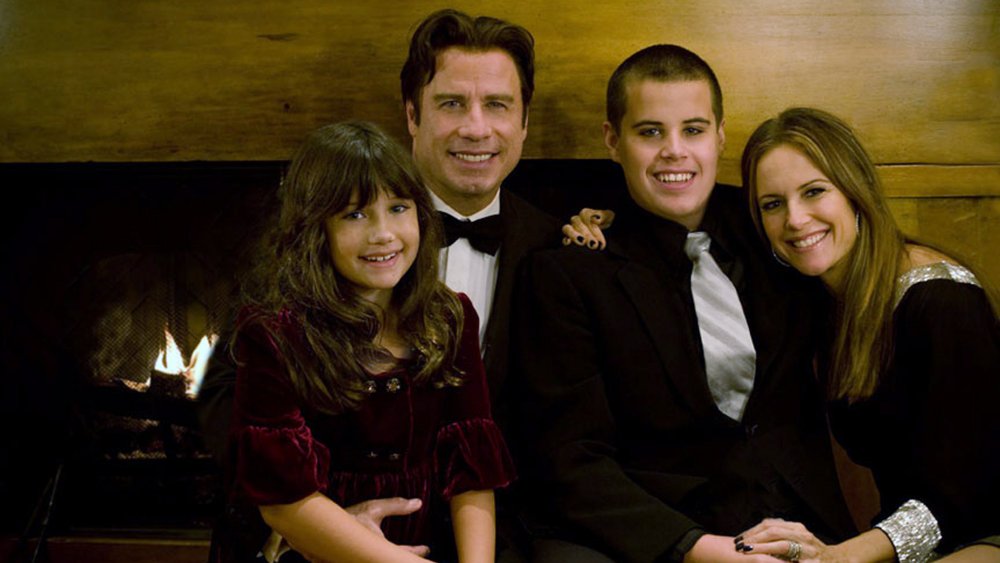 Tim Boyles/Getty Images
In the interview with Health, Preston also revealed that becoming a mom was something that she had wanted ever since she was a little girl. "I've always wanted to be a mother, ever since I was 11," she said. "I was an expert babysitter. I was doing commercials for thousands of dollars, but I'd still babysit for $3 an hour just because I loved it."
Preston's life may have been cut tragically short, but it looks like she made the most of it and spent as much time with her kids as she could. Preston said that, as she grew older, she learned how to prioritize what's important. "Don't sweat the small things," she said. "Love your kids like it could be the last moment."
She added, "Johnny and I really give our kids the space to discover who they are—to make their own choices and to experience the joys of life."
Kelly Preston's daughter posted a heartbreaking tribute on Instagram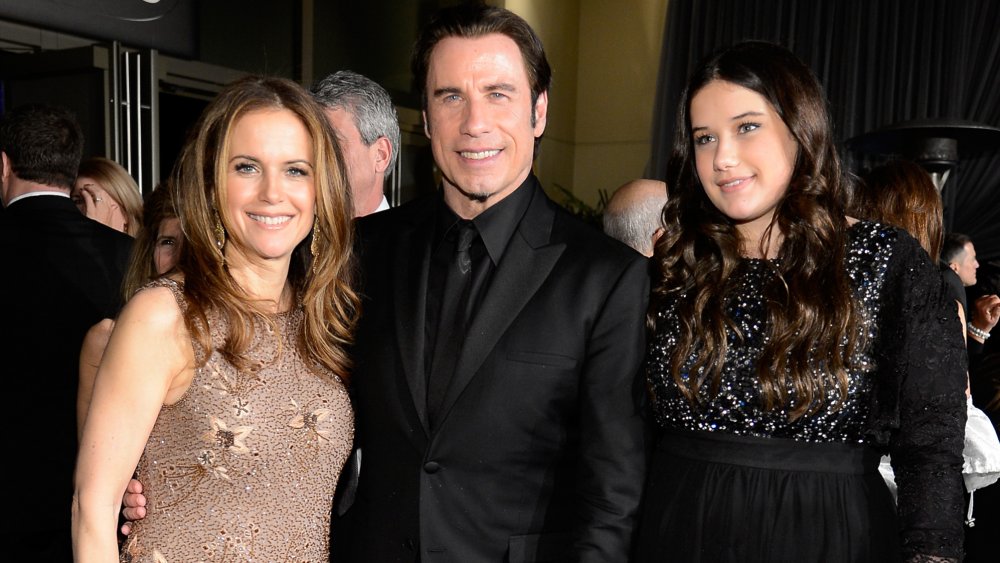 Kevork Djansezian/Getty Images
Preston's daughter, Ella, posted a heartfelt tribute to her mom on Instagram after the news of her passing broke. "I have never met anyone as courageous, strong, beautiful and loving as you," she wrote. "Anyone who is lucky enough to have known you or to have ever been in your presence will agree that you have a glow and a light that never ceases to shine and that makes anyone around you feel instantly happy."
She continued, "Thank you for being there for me no matter what. Thank you for your love. Thank you for your help and thank you for making this world a better place. You have made life so beautiful and I know you will continue to do so always. I love you so much mama."
Preston and her daughter, who is also an actress, were quite close. Last year, Preston gushed about her daughter as she made a number of media appearances to promote The Poison Rose, which she starred in alongside her dad. "I am beyond proud of her and all of her accomplishments, but most of all I am proud and honored to have her as my daughter," Preston wrote on Instagram.