The One Condiment Rachael Ray Absolutely Hates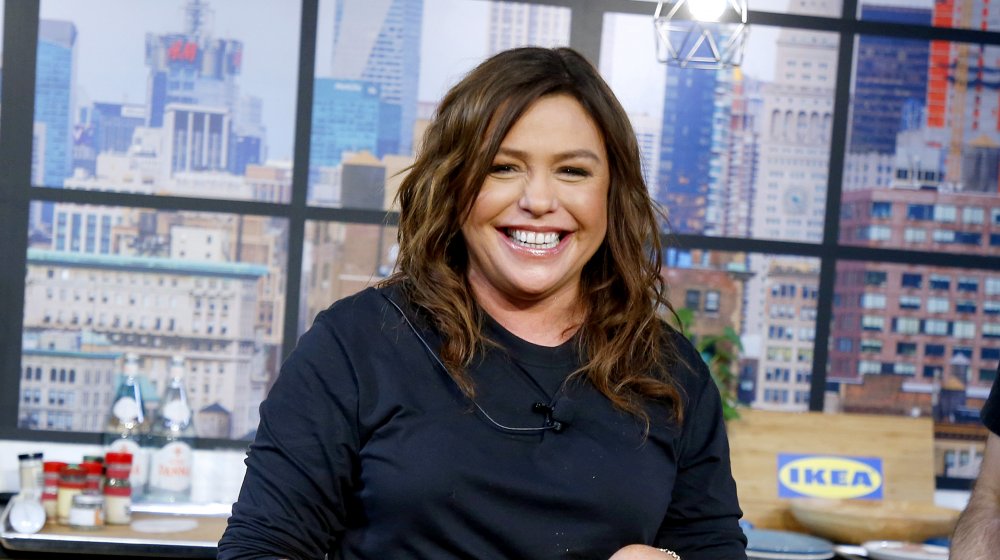 John Lamparski/Getty Images
Rachael Ray isn't what you'd call a picky eater. The author of more than 30 cookbooks — which include crowd-pleasing recipes for everything from Italian cuisine to comfort food — is well-known for being an omnivore. "I eat anything," she said when profiled in Rachael Ray Magazine. When pressed, Rachael struggled to name a favorite food, but had heaps of praise for pasta, pizza, cheese, tomatoes, eggs, and sardines, as well as very simple lunchtime staples like soups and sandwiches. 
But there's one food Rachael Ray absolutely despises, which you won't find in any of the sandwiches she makes: store-bought mayonnaise. Rachael doesn't see anything miraculous about Miracle Whip, and even if you think bringing out the Hellman's is bringing out the best, she'd rather you keep it in your pantry, thankyouverymuch. "There's something about a shelf-stable egg that freaks me out," Rachael admitted on her show (via YouTube). "So I have a fear of mayonnaise." She even had a member of the I Hate Mayonnaise! Club on an episode (via Everything Rachael Ray Fan Blog).
What Rachael Ray uses instead of store-bought mayonnaise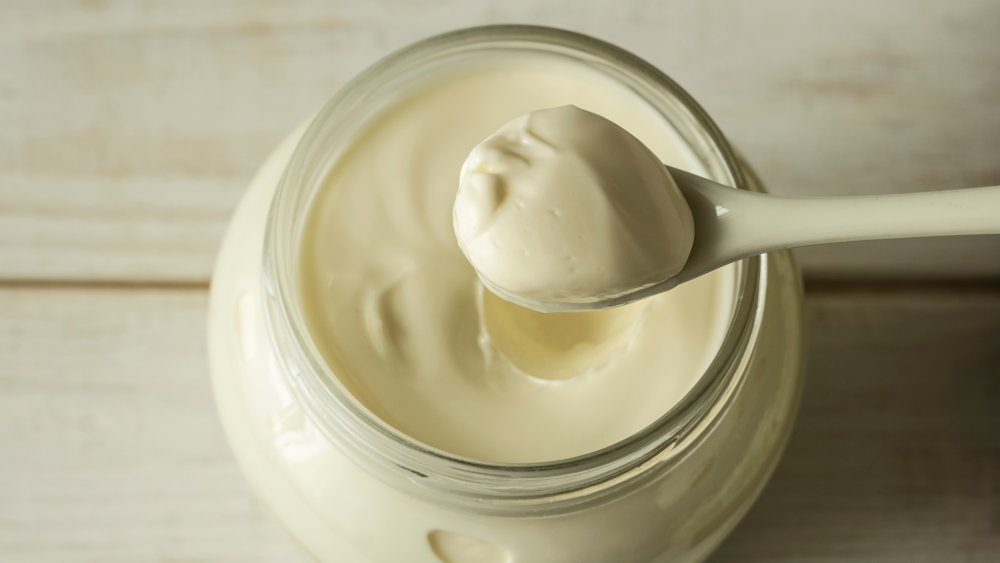 Shutterstock
You might wonder how a chef known for all-American classics can get by without relying on mayo. This is where Rachael's culinary creativity comes into play; she's made a slew of mayo-free potato salad recipes, including a Smoky Spanish Potato Salad recipe that uses olive oil, dijon mustard, and white wine vinegar instead of mayo. Can't imagine a tuna sandwich without mayonnaise? Try Rachael's No Mayo Tuna recipe. And for the record, it's only pre-made mayo that Rachael can't stand; she happily eats her own, freshly made version of this condiment, using lemon juice, egg yolks, and grapeseed oil.
Although Rachael personally won't touch store-bought mayo, she insists she doesn't think badly of people who do love it. In fact, one of her favorite people in the world is a huge mayonnaise fan. "My sister loves mayonnaise and she puts it on French toast and says it tastes like egg salad," she said on her show.