Why Naya Rivera's Final Photo To Her Family Is So Important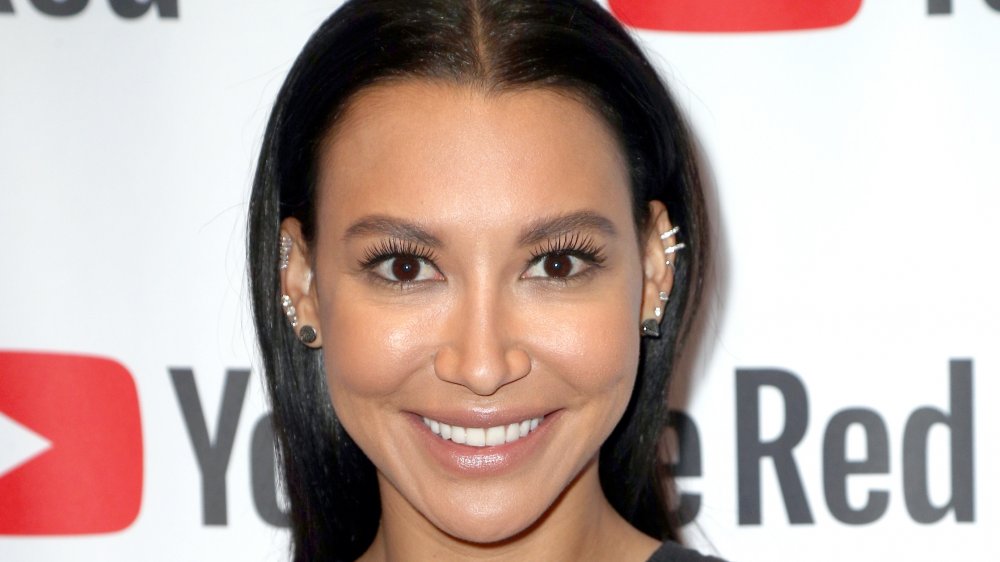 Frederick M. Brown/Getty Images
The shocking disappearance of Naya Rivera has the world stunned. The Ventura County Sheriff's Department has confirmed that the body of Naya Rivera, 33, has been recovered, as reported by People on July 13. "We are confident the body we found is that of Naya Rivera," Ventura County Sheriff Bill Ayub said at a news conference. "It has been an extremely difficult time for her family throughout this ordeal ... our hearts are with them and we share in their grief for Naya's loss."
Rivera was reported missing on July 8 after her 4-year-old son was found alone on a boat that Rivera had rented out earlier that day at Lake Piru in Ventura County, California (via People).
A photo that Rivera sent shortly before her disappearance shows where Rivera may have spent her final moments. "There was a picture sent to a family member that showed the boy on the boat by a cove," Robert Inglis of the Ventura County Sheriff's Office Search & Rescue Team told Us Weekly. "We found where that cove was."
The photo's timestamp shows that it was taken 90 minutes to two hours before Rivera's son was found alone in the boat.
Naya Rivera's final photo kicked off search efforts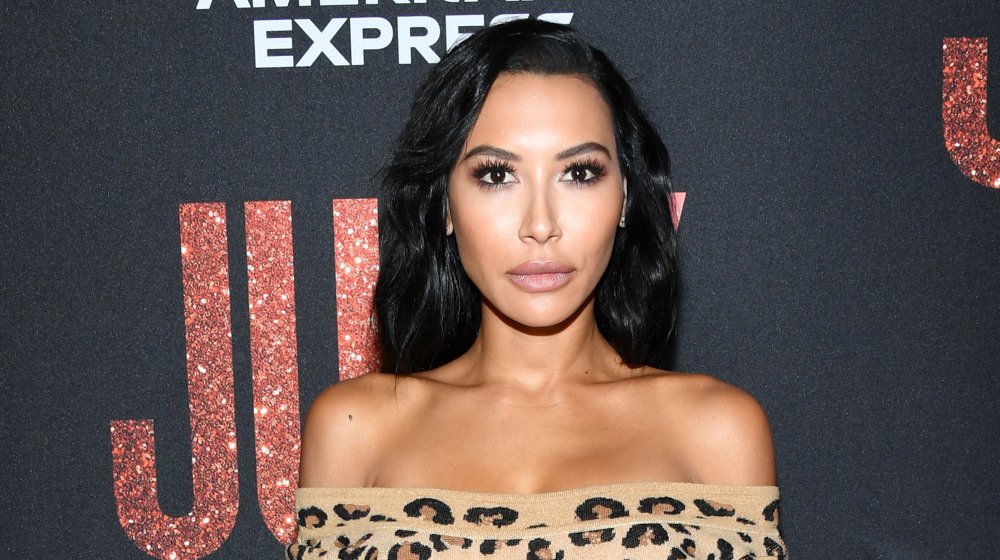 Amy Sussman/Getty Images
Search teams were hopeful that the photo would help them find Rivera. Inglis said that the area where the boat was found and the area where the photo was taken were "searched... extensively" before the team expanded the search.
While searchers also looked for Rivera along the shoreline and in cabins along the lake, Inglis said it's unlikely Rivera made it out of the water. "As you get more north in the lake, there are steep hills and it's covered with brush with bigger rocks," he said. "It would be very difficult to maneuver through that especially if you're just wearing maybe a bathing suit." Inglis continued, "What I suspect is that the winds kicked up. Those pontoon boats are very light, and when you push them, it can get away from you. She might've tried to swim after the boat. But that's all speculation. Once we do locate her, that'll answer a lot more questions."