Nicole Thea: What You Didn't Know About The YouTube Star
What has already proven to be a heartbreaking year has become even more devastating with the deaths of YouTube star Nicole Thea and her unborn son, Reign. Thea's mom revealed the news on the YouTuber's Instagram account on July 12.
"To all Nicole's friends and supporters it is with great sadness that I have to inform you that Nicole and her son she and [her partner] Boga named Reign sadly passed away on Saturday morning," she wrote. "Also Nicole pre-scheduled a few YouTube videos and Boga has made the decision to allow them to be aired. As a family we ask that you give us privacy because our hearts are truly broken and we are struggling to cope with what has happened."
She added, "I will miss you for the rest of my life until we meet again in eternal heaven."
Nicole Thea was excited to become a mom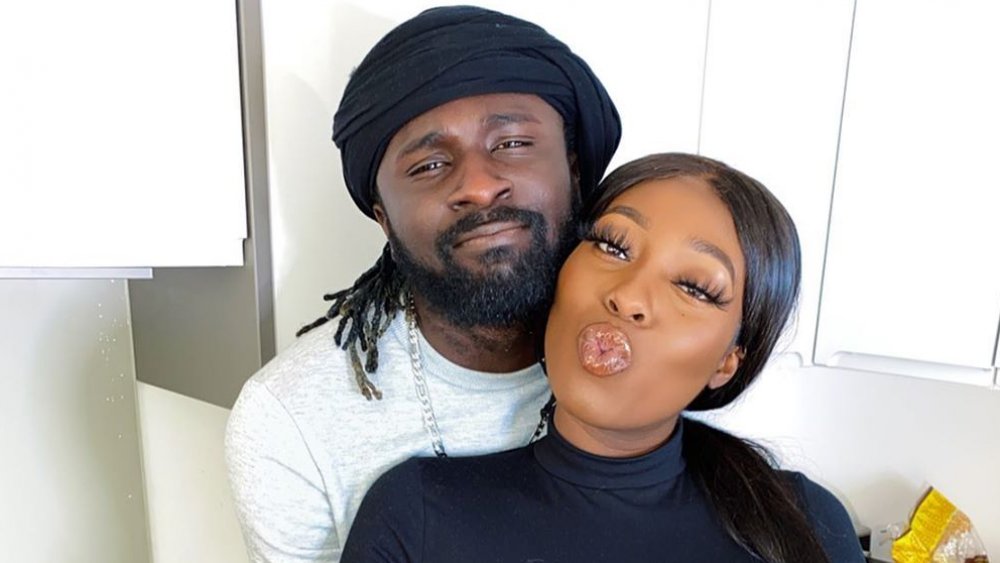 Thea's YouTube channel has nearly 100 thousand subscribers. Per CNN, the channel features videos about her life, many of them featuring her boyfriend, Global Boga (real name Jeffery Frimpong). As noted by CBS News, Thea had been keeping fans up-to-date with her pregnancy on YouTube. A pre-scheduled post hit her vlog shortly before the announcement of her death was made. The YouTube video shows her taking a milk bath during a maternity shoot.
The YouTube star was thrilled to be expecting. She announced the happy news in April, in an Instagram video in which she and Boga are dancing. "We can't hide this any longer, secrets out," wrote Thea in the caption. "GOD gave us the biggest blessing yet. I'm finally creating a beautiful little human inside of me. Can't believe this bubba will be half of me and half of the [love of my life]. Thea also gushed about how supportive Boga was throughout the pregnancy, saying he "has been the best support EVER." She added, "We are already obsessed with you our little miracle baby. Thank you for choosing us to be your parents and best friends."
Per BuzzFeed, the cause of Thea was weeks away from her due date at the time of her passing. The cause of her death is unknown.