Lisa Marie Presley's Surprising Net Worth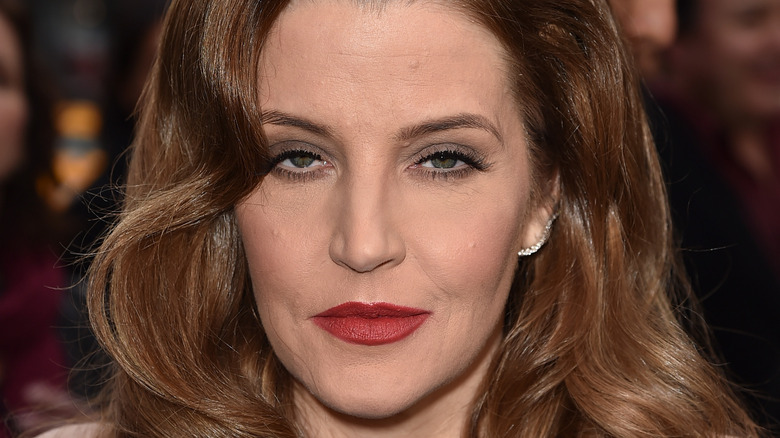 Kevin Winter/Getty Images
Elvis Presley might have been known as "The King," but Lisa Marie Presley did not live a princess's life. In addition to a life filled with personal tragedy — most agonizingly, the apparent suicide of her 27-year-old son, Benjamin Keough – Lisa Marie had some epic financial losses, too. Initially, it looked like Elvis' little girl, who lost her daddy in 1977 to a heart attack caused by narcotics abuse (per The Guardian), would live in the lap of luxury; Presley left behind $5 million, and his parents Vernon and Minnie Mae grew her inheritance to $100 million, or $295 million by today's standards, when they passed several years later (per Celebrity Net Worth). 
The sole heir of Elvis' estate had some ups and downs with debt over the years, but Lisa Marie scored herself $100 million in 2004 when she sold 85 percent of her rights to the Elvis Presley estate (via Nashville Post). Except, she lost it all. And then some. In fact, in 2020, Lisa Marie Presley's net worth was -$16 million. Yes, you read that correctly: Minus $16 million dollars. So what happened?
If you or anyone you know is having suicidal thoughts, please call the National Suicide Prevention Lifeline​ at​ 1-800-273-TALK (8255)​.
Debt, divorce, and overspending: All of the ways Lisa Marie Presley may have lost her money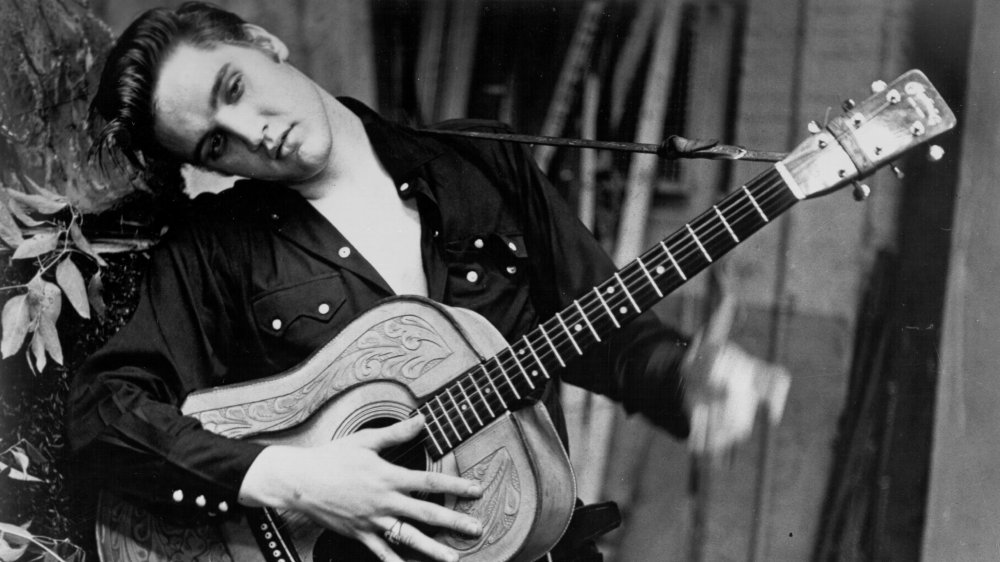 Michael Ochs Archives/Getty Images
Lisa Marie Presley blamed her business manager Barry Siegel for making some bad business deals, including the aforementioned sale of Elvis' estate in 2004 (per Forbes), which turned out to be a mistake. She sued Siegel in 2018, claiming he paid himself $701,000 per year and left her with only $14,000 to her name, barely enough money for a decent used car, and certainly not enough cash to cover her lavish living expenses, according to documents obtained by The Daily Mail.
"Siegel repeatedly led Lisa to believe she was in 'good shape' with her finances," the court papers claimed, and also noted that it was at Siegel's urging that she invested in "American Idol," which went bankrupt (per Hollywood Reporter). Siegel counter-sued and said Lisa Marie was to blame for squandering away her father's fortune by over-spending. The depth of Lisa Marie's debt became public knowledge when she filed for divorce from fourth husband Michael Lockwood, also in 2018; court papers revealed she had -$16 million to her name (per People), with total liquid assets of less than $20,000 and a staggering $500,000 in credit card debt.