The Sad Connection Between Kelly Preston And John Travolta's First Love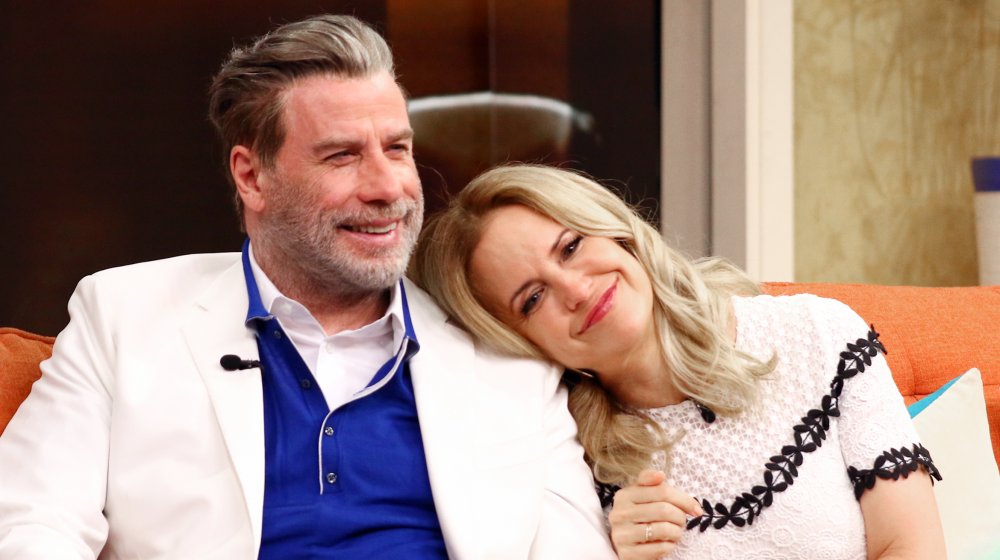 Alexander Tamargo/Getty Images
Kelly Preston fans were shocked to learn the 57-year-old had died of breast cancer over the weekend, as the star was completely private about her health struggles (via People). The star of memorable films like Jerry Maguire is survived by her two living children, Ella, age 20, and Ben, who is only 9, as well as her husband John Travolta. The couple tragically lost their son Jett 11 years ago, when he was 16 years old. 
As beloved actor Travolta is grieving the loss of his much-adored wife, a deeply-heartbreaking connection between Preston and the Grease star's first wife has come to light. The New York Post reports that like his partner of more than two decades, Travolta's first love, actress Diana Hyland, best known for her role on Eight is Enough, also died of the same cruel disease in 1977. The pair starred in the movie The Boy in the Plastic Bubble, in which Hyland, then 41, played a 23-year-old Travolta's mother. In real life, Hyland and Travolta were dating. 
Travolta talked openly about his first loss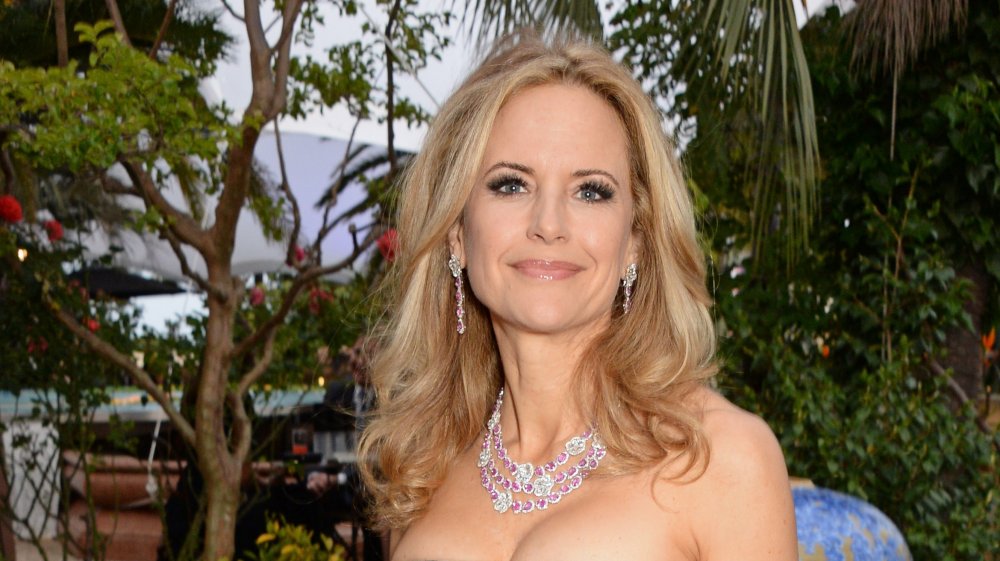 David M. Benett/Getty Images
"From the moment I met her, I was attracted. We were like two maniacs talking all the time on the set of Bubble. After a month it became romantic," Travolta explained at the time about his love for Hyland to People. The outlet details how Hyland died of breast cancer in Travolta's arms. "I felt the breath go out of her," he poignantly recounts, at the time, calling Hyland the love of his life.
But time moved on, and Travolta would meet Preston, fall in love, and marry her in 1990 (via E! News). This time with the passing of his wife of nearly 30 years, Travolta shared the devastating news on social media. "It is with a very heavy heart that I inform you that my beautiful wife Kelly has lost her two-year battle with breast cancer," the actor shared on Instagram. "She fought a courageous fight with the love and support of so many." 
Our hearts break for Travolta and his family and we wish them much support and comfort at this painful time.