Walmart Might Make A Big Safety Change Soon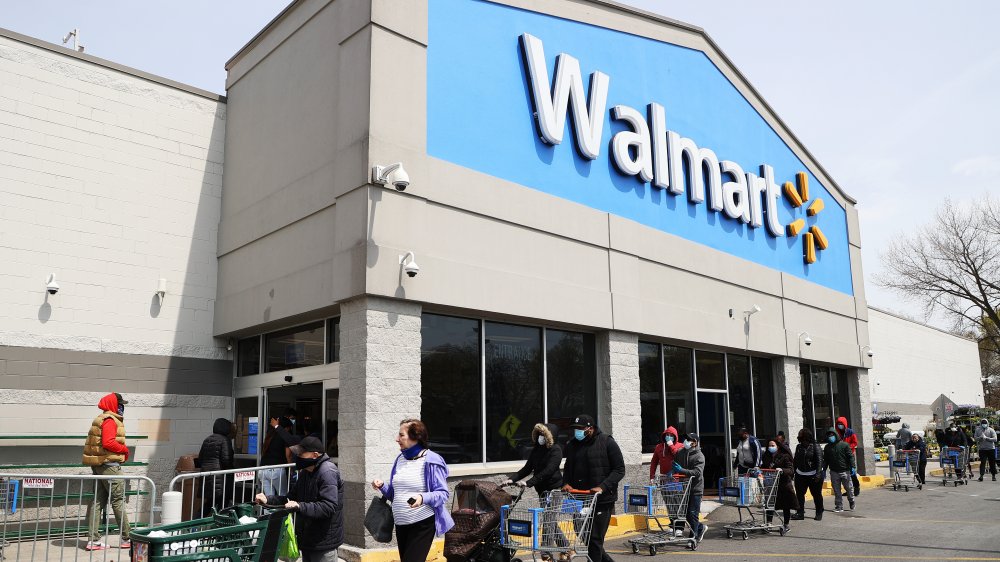 Al Bello/Getty Images
Update: Since publication, Walmart has announced it will be requiring face masks in all stores. "To help bring consistency across stores and clubs, we will require all shoppers to wear a face covering starting Monday, July 20. This will give us time to inform customers and members of the changes, post signage and train associates on the new protocols," the company's statement reads.

Shopping at Walmart may be very different in the near future. The retailer is considering making wearing face masks mandatory in all of its U.S. stores soon in order to slow the spread of COVID-19. "We don't currently... mandate that in our other stores, but that's obviously something that's on our minds," said Walmart CEO Doug McMillon on Leadership Live with David Rubenstein (via USA Today).
For many shoppers, this will be nothing new. Many areas have mandated that people wear face masks in public, which means that they're required in roughly 3,700 Walmart stores nationwide. The potential policy would affect all of Walmart's U.S. stores, which number around 5,000. 
While masks are currently recommended by the Centers for Disease Control and Prevention, many people are choosing not to wear face masks when they leave their homes. If Walmart makes this change, shoppers will have no choice but to don a face mask if they want to enter the store.
Walmart enforcing a face mask policy could get messy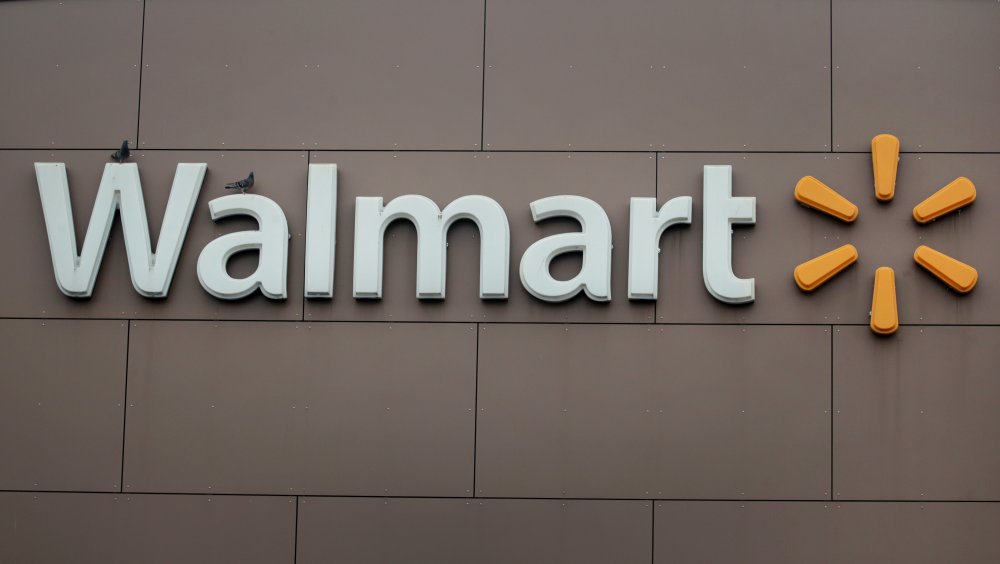 Scott Olson/Getty Images
If Walmart decides to enforce a face mask policy, it won't be the only major retailer to do so. Costco instated a mandatory face mask policy back in May, which led to many disgruntled customers calling for a boycott.
The Retail Industry Leaders Association, which represents major chains like Walmart, Target, and Home Depot, has called for U.S. governors to mandate masks. In a letter to the National Governors Association, they said that "conflicting orders and guidelines from counties and municipalities... ultimately leads to conflict" when stores try to enforce face mask policies. "Retailers are alarmed with the instances of hostility and violence front-line employees are experiencing by a vocal minority of customers who are under the misguided impression that wearing a mask is a violation of their civil liberties," wrote Brian Dodge, the retail association's president.
Stores are well within their rights to require shoppers to wear a face mask. "As long as businesses are enforcing that in a nondiscriminatory manner and they are requiring everyone to wear the mask, they have the right on their premises to say, 'If you want to shop here, you have to wear a mask,'" attorney Davis Senseman told KARE11.