The Truth About Why No One Is Buying Lipstick Anymore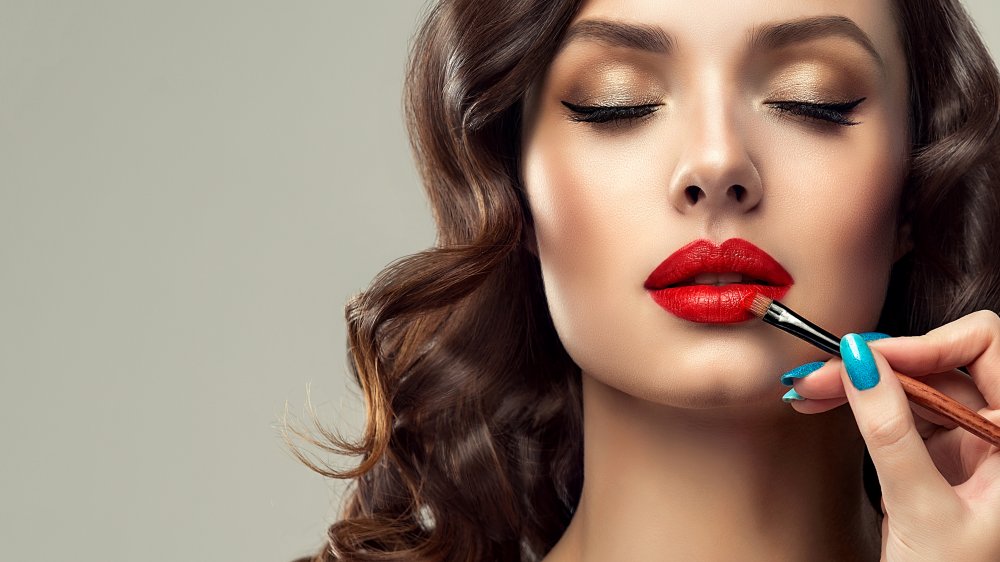 Shutterstock
Before there was brow tint or primer or even mascara, there was lipstick; its history dates back to 9 A.D. (per StyleCraze). Quite suddenly, though, we've stopped buying the tubes and glosses and balms and little pots of lip tints that have been part of get-pretty routines since the beginning of civilization. In the U.S., lipstick sales are down 15 percent, and in Japan, they're down more than 70 percent (via Ozy). And this is with a 28 percent drop in pricing, according to Fortune, which you'd think would entice us to stock up. So why is no one puckering up?
Blame the coronavirus, which appears to be the kiss of death for this classic cosmetic. Our grandmothers might not have left the house without wearing lipstick on, but would they actually have applied a fresh coat to their lips if, like us, they were not, in fact, leaving the house? Not only are so many of us now working from home — where there's no Jill at the water cooler to compliment us on our classic red pout — but even if we do venture outside, we likely have a mask on. In case you haven't tried it yet, putting on lipstick and then wearing a mask is a pretty messy endeavor; you're likely to end up with a "Joker smile" (per Los Angeles Business Journal) and your mask will look like a crime scene.
Mask-conscious beauty is the new trend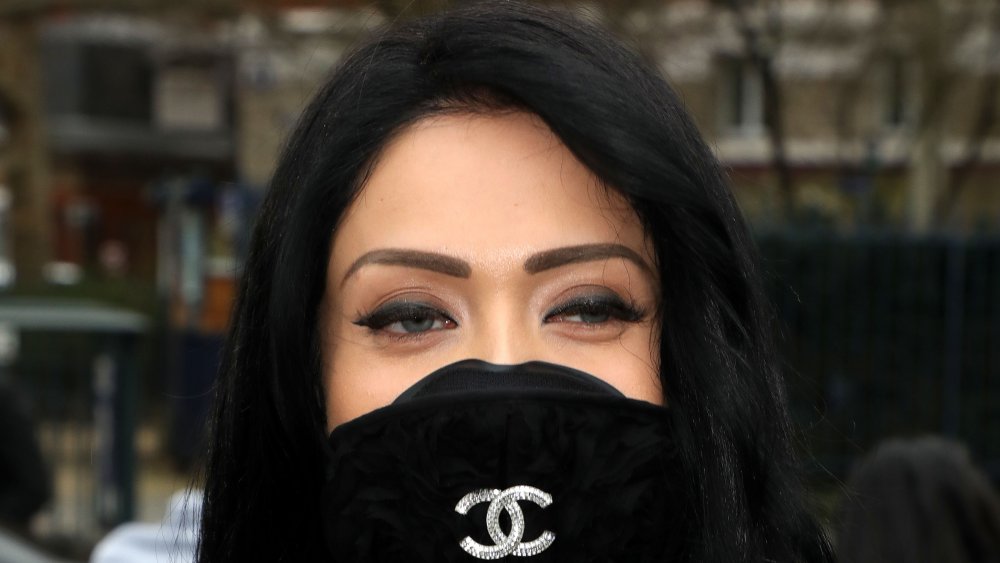 Pierre Suu/Getty Images
Lipstick is not the only type of makeup lagging in sales; cosmetics as a whole are down 22 percent, and the perfume industry is down 15 percent. according to CNN. But there are some surprising winners in our new covid culture. With salons closed — or people apprehensive about spending several hours face-to-face with an aesthetician during a pandemic — at-home hair coloring is up by 172% and nail care is up a whopping 218%, Fortune reported.
And maybe we're skipping lipstick, but we're not necessarily going naked-faced. According to ULTA, a few types of makeup are still doing well. "We are also seeing demand for makeup with skincare benefits, such as tinted moisturizers and foundations infused with good-for-you ingredients offering buildable coverage. This is especially true for those wanting to achieve a natural, less-is-more look," the cosmetic retailer said in a statement to CNN.
When we do start going out in public with our masks on, there's a good chance that there's one type of cosmetics we'll start to double-down on: eye makeup. This has been the case in post-pandemic China, where "mask-conscious makeup" — a focus on a dramatic eye — is seeing a seismic shift, with one retailer reporting an almost 130% increase in eyeliner sales (per Medium).