The Real Meaning Of Iggy Azalea's New Baby's Name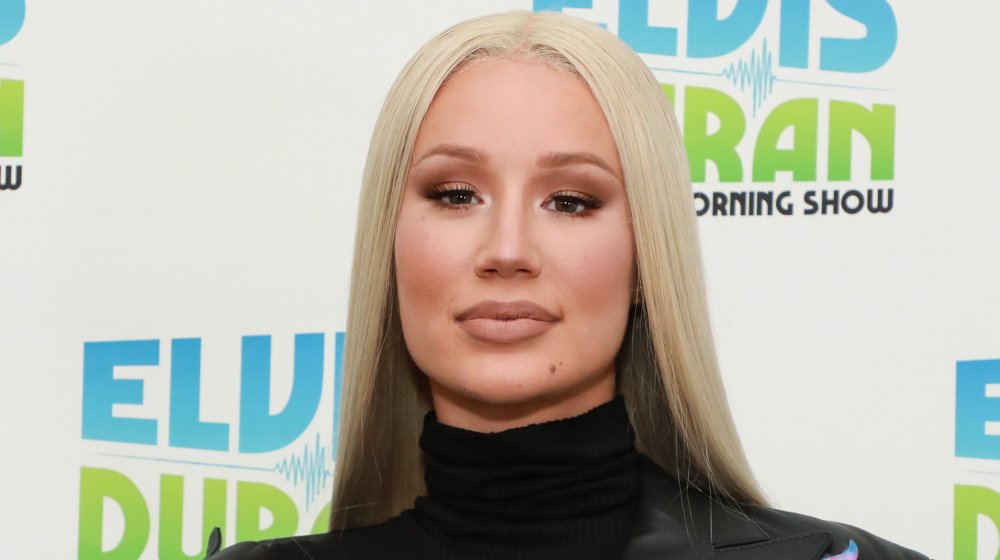 Jason Mendez/Getty Images
A month after surprising the world with the news that she's a new mom, Iggy Azalea has finally revealed what she named her little one. The rapper is notorious for keeping her private life under wraps, but it still came as a shock to fans to learn that she had kept her pregnancy and the birth of her baby a secret.
"I have a son," said Azalea on her Instagram Story in June (via E! News). "I kept waiting for the right time to say something, but it feels like the more time passes, the more I realize I'm always going to feel anxious to share news that giant with the world. I want to keep his life private but wanted to make it clear he is not a secret and I love him beyond words."
Azalea announced her baby's name in an Instagram post consisting of an audio recording of the celeb talking to her baby. The clip is titled "Amethyst & Onyx." Amethyst, of course, is Azalea's real name, so it makes sense that she'd want to give her little one the name of another precious stone.
What does the name Onyx mean?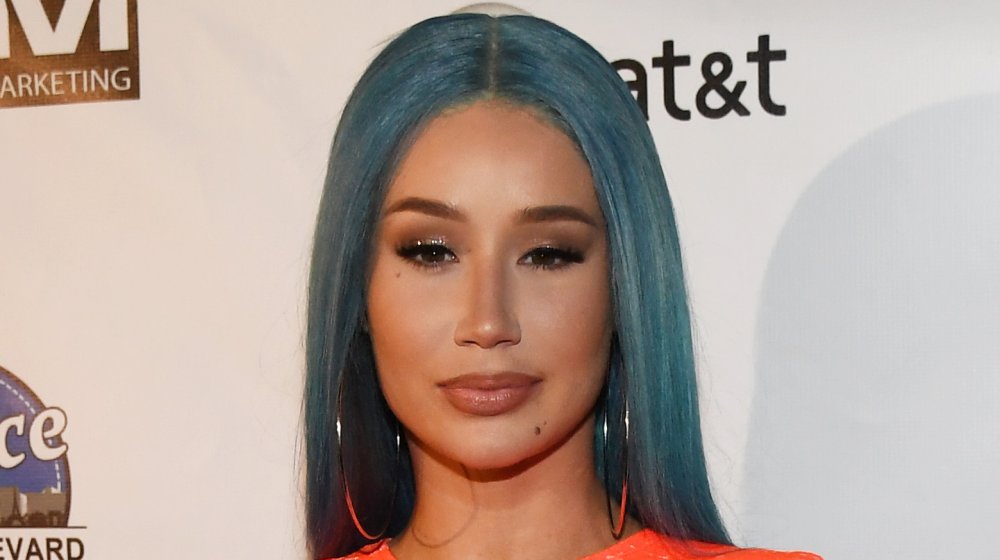 Ethan Miller/Getty Images
Per baby name site Nameberry, Onyx is a fairly uncommon name and is typically given to boys. It takes its name from the gemstone which, per Gem Society, has been popularly used for cameos throughout history.
As noted in the book Rock Roles: Facts, Properties, and Lore, the word comes from the Greek word "onux," which means "fingernail." In Greek mythology, the god Eros is said to have clipped the fingernails of the goddess Aphrodite while she was sleeping. Aphrodite's clipped fingernails then fell to the earth, where they were turned into glittering gemstones by the Fates. The Greeks then called these stones onyx.
The book also noted that, in crystal healing, onyx is thought "to help with energy problems within the body" as "the stone is said to be able to banish excess or unwanted energy." It is also believed "to help sooth worries and fears."