Dakota Johnson's Famous Mom Is Her Twin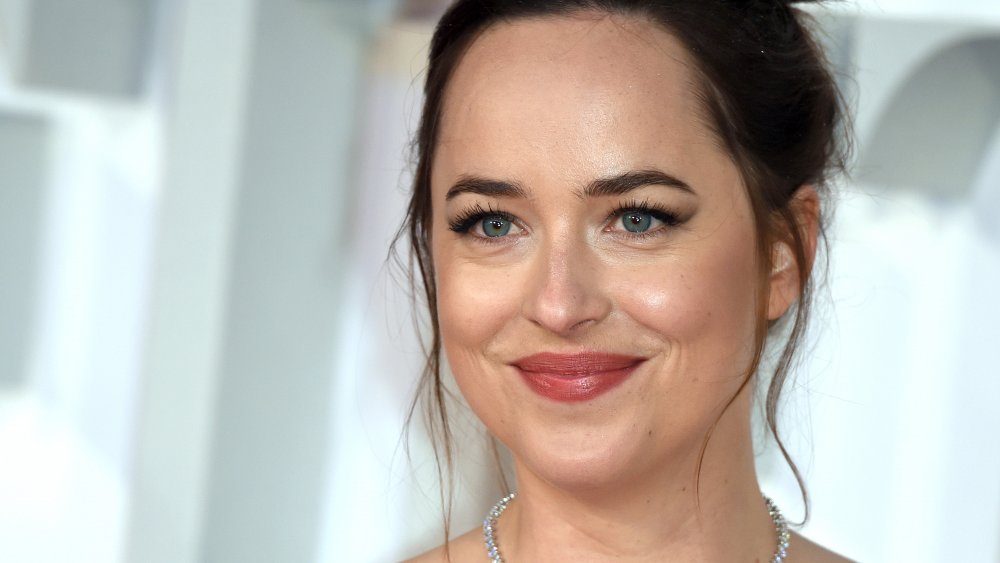 Kevin Winter/Getty Images
In case you missed it, Dakota Johnson has a famous mom and you've probably seen her in some older movies. Johnson's mom is none other than Melanie Griffith, an Oscar-nominated and Golden Globe-winning actress, best known for her role in the 1988 smash hit, Working Girl, as well as Body Double, Something Wild, and Lolita (via IMDB). And just like Johnson, she grew up in a famous family, too. Griffith is the daughter of Tippi Hedren, who was discovered by iconic Hollywood director Alfred Hitchcock and starred in several of his films. 
The saying "like mother, like daughter" has never been so true! But this mother-daughter duo shares more than just the same Hollywood career and upbringing. With their sparkling blue eyes, big lashes, and iconic smiles, their resemblance is clear to see. They even share the same sense of style and both have the ability to pull off bangs. What's more, both women were named Miss Golden Globe, with Johnson earning the honor in 2006, and her mom in 1975 (via Vogue).
Dakota Johnson and Melanie Griffith's relationship is totally relatable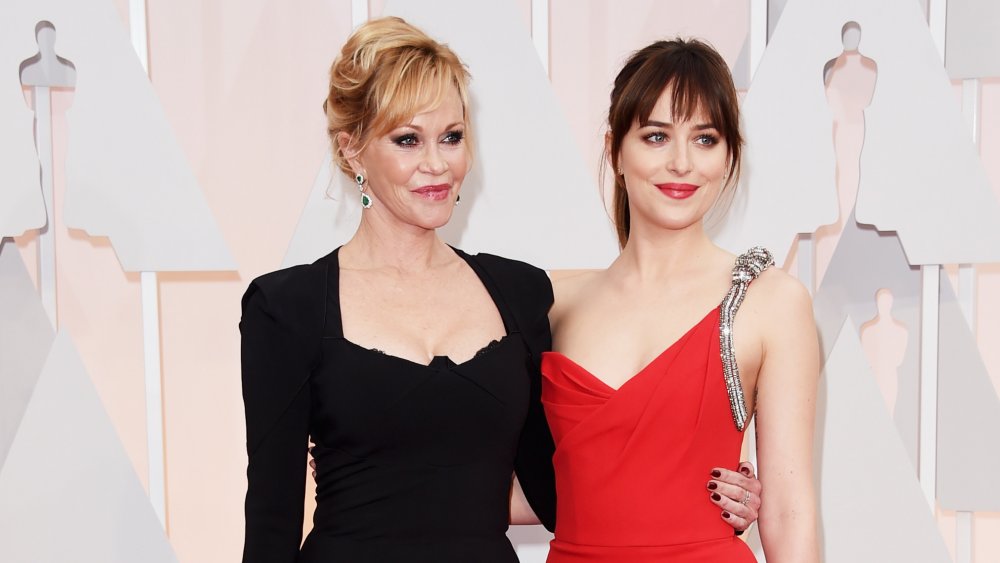 Jason Merritt/term/Getty Images
Dakota Johnson and Melanie Griffith seem to be best friends, often spotted arm in arm on the red carpet and at industry events, showing their never-ending support for each other. However, like any mother and daughter, they have their moments. The two even made headlines in 2015 for a relatively awkward interview where you could cut the tensions with a knife. Speaking about her daughter's role in the Fifty Shades franchise during an interview (via E! Online), Griffiths said, "She's a really good actress but I don't need to see [Fifty Shades] to know how good she is." Johnson, who was by her side, snapped back, "Alright! You don't have to see it," turning away from the camera and seemingly mouthing, "Jesus Christ." 
Unsurprisingly, the duo got over the apparent tiff the very same night and later were pictured laughing and posing together, making them totally relatable.