Easy Bun Hairstyles For People With Curly Hair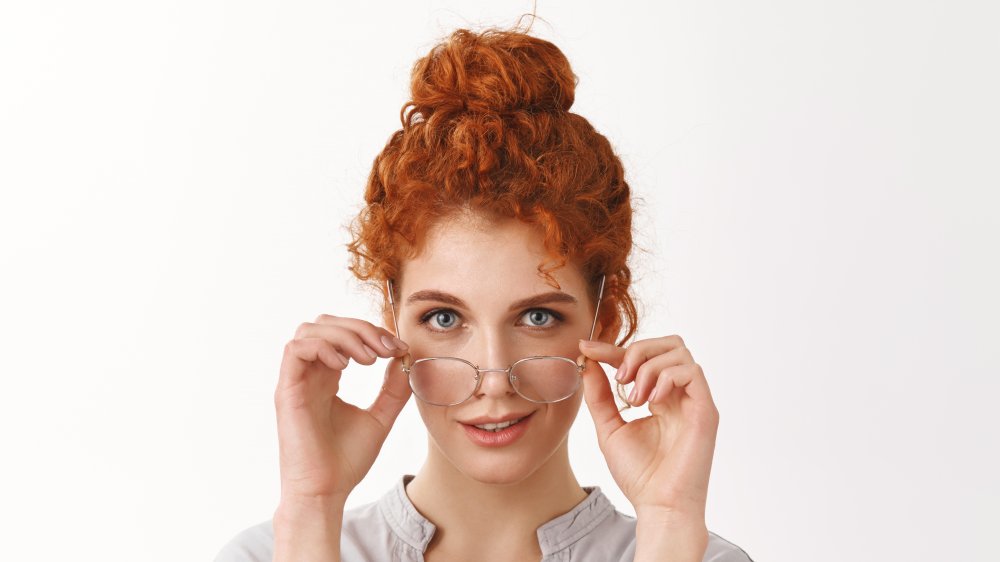 Shutterstock
If your hair is below your shoulders, your reflex is usually to whip it into a high pony or bun as soon as the weather gets hot (or if it's been a few too many days since your last wash). But it's not always easy to tame your hair into a bun if you've got lots of natural curls. That's why we talked to celebrity hairstylist and owner of Hair Addict Salon, Michelle Cleveland, for some guidance on how to achieve the perfect bun for curly hair. 
"Buns are a great style, and for curly hair girls, they can be a great line of defense against the humidity brought on by hot summer days," Cleveland tells The List. However, "since curls spend their day seeking moisture, they expand and separate when they become dehydrated, creating frizz, which can ruin the look of sleek top knot or bun," she explains. 
So, what's the secret? "The key to creating a good bun look for curly hair girls is not to work against the texture of your natural hair, but instead embrace [it] and let [it] work to your advantage," Cleveland says. Here are two styles that can help you do it.
Bun styles that work best for curly hair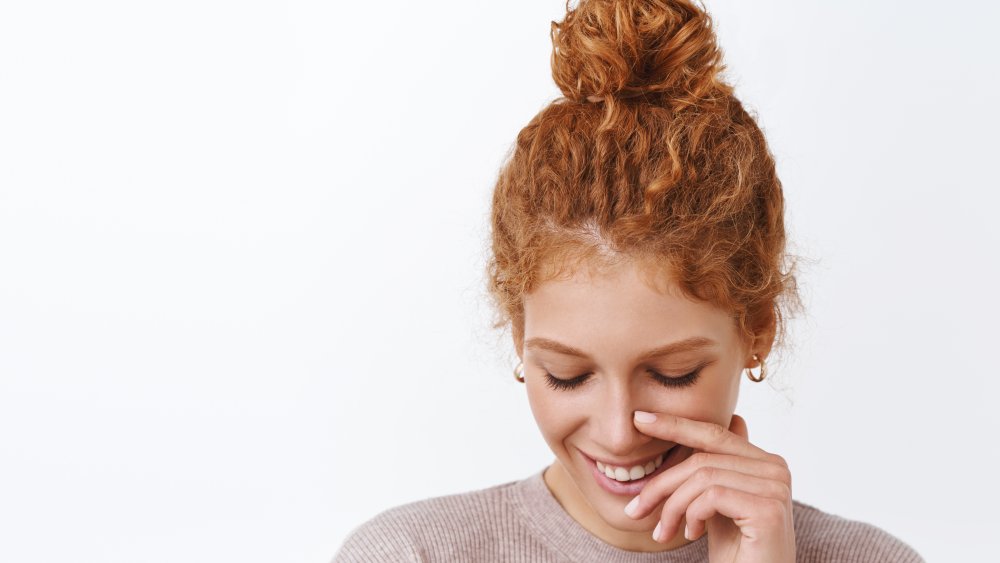 Shutterstock
When it comes to curly hair, there are two bun styles that are particularly easy to do, Cleveland promises. The first style incorporates braiding. "If your curls are tight and short, don't try stretching them out to smooth down anything outside of the bun," she advises. "Instead, try braiding up smaller pieces leading into your bun, then wrap the excess into a hair elastic and allow your curls to create a fuller bun look by adding a few hair pins." Take your time, experiment, and you're sure to nail this look.
The other bun style for curly hair is more of an undone look, and it's super simple: "Allow your curls around the face and neck to remain out of the bun. This will prevent those curls from slowly creeping out of the bun as you go about your day," she says, adding that this natural and relaxed style is all the rage this summer season.