Aldi Has A Bold Strategy For Their Checkout Lane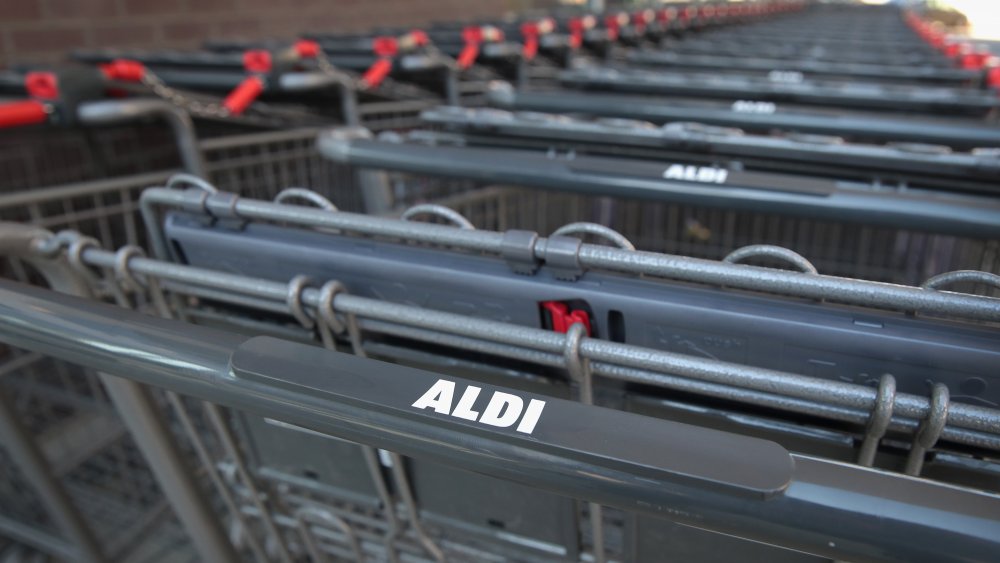 Scott Olson/Getty Images
When you're shopping at Aldi, you may notice something unusual: Impulse buys, including chocolates, gum, and candy, which are normally right by the checkout line in other supermarkets, are not stocked up by the cash register ready for the taking. At Aldi, if you find yourself craving a Hershey pick-me-up at the end of your shopping, you'll either have to lose your place in line to score the treats or simply curb your cravings. 
And actually, the move to banish sweet and salty snacks from their checkout lines is a bold one for Aldi, because 40 percent of shoppers say they spent more money at supermarkets than they had planned because of these types of impulse buys. A study from the Center for Science in the Public Interest shows that supermarkets sell $5.5 billion worth of food, drinks, and other items which are located next to the checkout counter. Further, a 2018 survey by Slickdeals shows we can spend up to $5,400 a year, about 70 percent of which is made up of food (via CNBC). 
So, why would Aldi potentially hurt their bottom line? 
Aldi is looking out for your health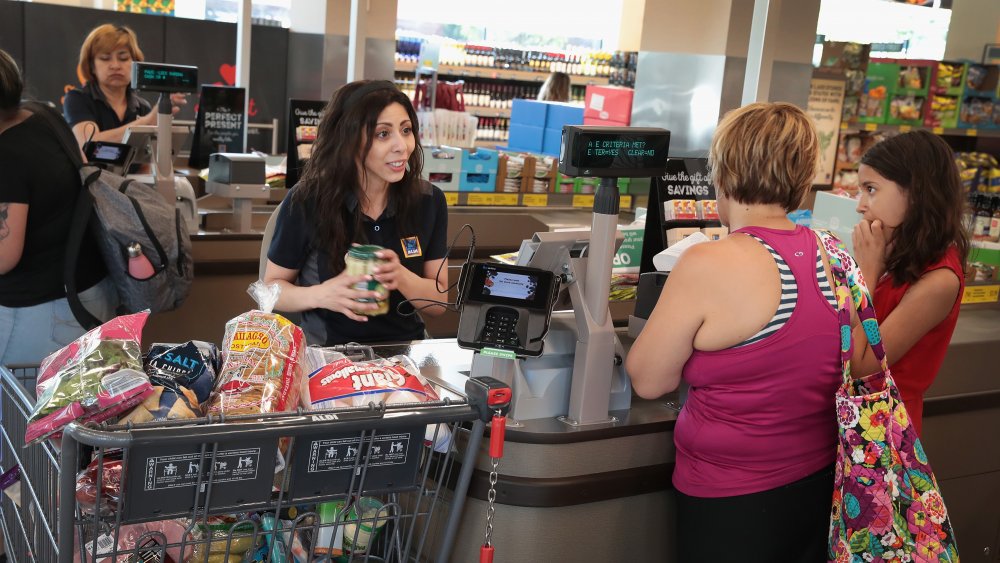 The change wasn't decided arbitrarily, nor was it done without consideration. Aldi tested a healthy checkout concept in the UK back in 2014 and decided to make it permanent, according to the Daily Mail. And in 2016, they moved forward with the concept in the U.S. "By introducing Healthier Checklanes and through a number of other initiatives, we are doing our part to remove temptation at checkout and stocking stores with even more nutritious options," Aldi USA's CEO Jason Hart says (via Chain Store Age). Taking sweets and junk away from the checkout counter area also diminishes "pester power" — or what happens when children bug their parents for sugary treats.
The decision is backed by research from the University of Cambridge, which shows that cutting back on junky impulse buys is much better for our health (via Science Daily). "Our findings suggest that by removing sweets and crisps from the checkout, supermarkets can have a positive influence on the types of purchases their shoppers make," study author Katrine Ejlerskov says. "This would be a relatively simple intervention with the potential to encourage healthier eating ... if the shopper doesn't pick up a chocolate bar at the till, it may be one less chocolate bar that they consume."