This Is Why People Aren't Happy With Goya Foods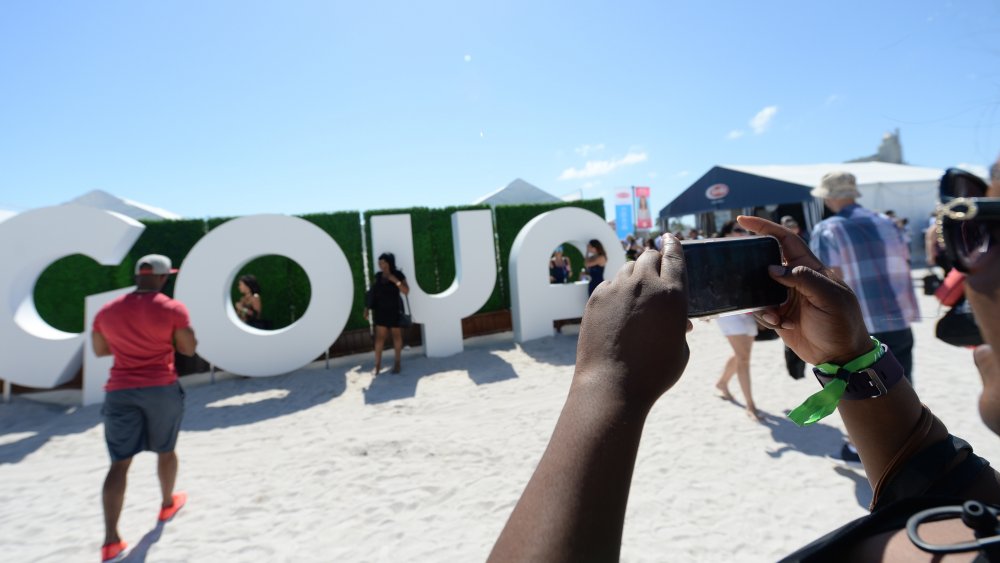 Gustavo Caballero/Getty Images
As if everything wasn't crazy enough already, brace yourselves, election time is coming. In fact, it seems as if that silliest of seasons is already well underway. One of the latest flaps surrounds the CEO of Goya foods. As ABC News reports, Robert Unanue last week made public his support for Donald Trump by telling the POTUS, "We are so blessed to have you as our leader."
Unanue is actually of Spanish descent and thus, according to Medium, would not be considered LatinX (Spaniards are Europeans, after all), yet Goya touts itself as the largest Hispanic-owned food company in the U.S. as well as "the premier source for authentic Latino cuisine." What's got everyone so worked up about Unanue's showing Trump a little love is the fact that the current administration's policies regarding immigration have been anything but LatinX-friendly. Adding even more fuel to the fire is the fact that both Trump and daughter Ivanka promptly took to their social media accounts to promote Goya products, making it look as if Unanue's support was tantamount to a big thumbs-up from the entire Spanish-speaking community, while the opposite appears to be true.
The backlash against Goya begins
News 18 reports that hashtags #Goyaway and #BoycottGoya were soon trending on Twitter, along with calls to boycott Goya. People also began posting anti-Goya memes. Fox Business adds that Hispanic politicians including Rep. Alexandria-Ocasio Cortez and former Democratic presidential candidate Julian Castro of Texas as well as celebs like Chrissy Teigen, Javier Muñoz, and Lin-Manuel Miranda all promptly added their voices to the growing chorus of Goya protesters.
While both AOC and Miranda revealed plans to make their own Goya-esque seasonings, it seems they may not have to resort to such lengths. Celeb chef Nik Fields of Chic Chef told Black Enterprise: "I am a proud Caribbean Afro-Latina that was born and raised using Goya products such as Sazon & Adobo seasonings. However, due to some recent controversy with the brand, my customers asked if I had a comparable product because they needed an alternative option ... I pride myself on being a problem-solver and I recognized that I had all of the ingredients to fill a gap with a healthier version."

However, conservatives aren't looking for any Goya alternatives. They responded to the boycott by launching a Goya "buy-cott," according to Business Insider. The company's supporters, including Sens. Ted Cruz and Marc Rubio, feel that the boycott is an attempt to censor free speech. And The View's Meghan McCain tweeted: "It seems weird & callous to boycott a company who supplies food to the masses and employs 4,000 people during a pandemic. No matter what your politics, who wants more people out of work?"