When You Put Mint On Your Face, This Is What Happens To Your Skin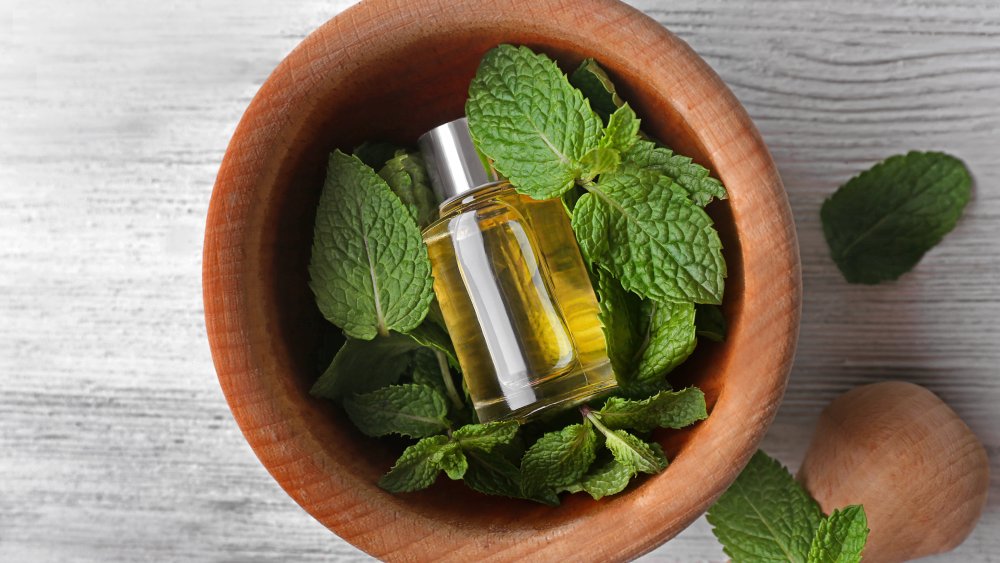 Shutterstock
When used correctly on your face, mint can be great for your skin. From the slightly tingly sensation that happens when it first comes in contact with your face to the way it improves your glow, there's a lot to love about the ingredient. Plus, it can be found in so many products from lip balms and moisturizers to lotions and cleansers.
Using mint on your face can give you clear, glowing skin, as it can treat acne, get rid of blackheads, and brighten the complexion (via Style Craze). It can help provide a cooling sensation to hot skin and even soothe irritations like bug bites, plus the herb is a hydrating ingredient that tones the skin. Mint works so well in all of these ways because the menthol in the herb is full of antibacterial properties. But even with quite a few facial benefits, there are some things to be aware of when using mint on your face.
Use mint the right way to reap the benefits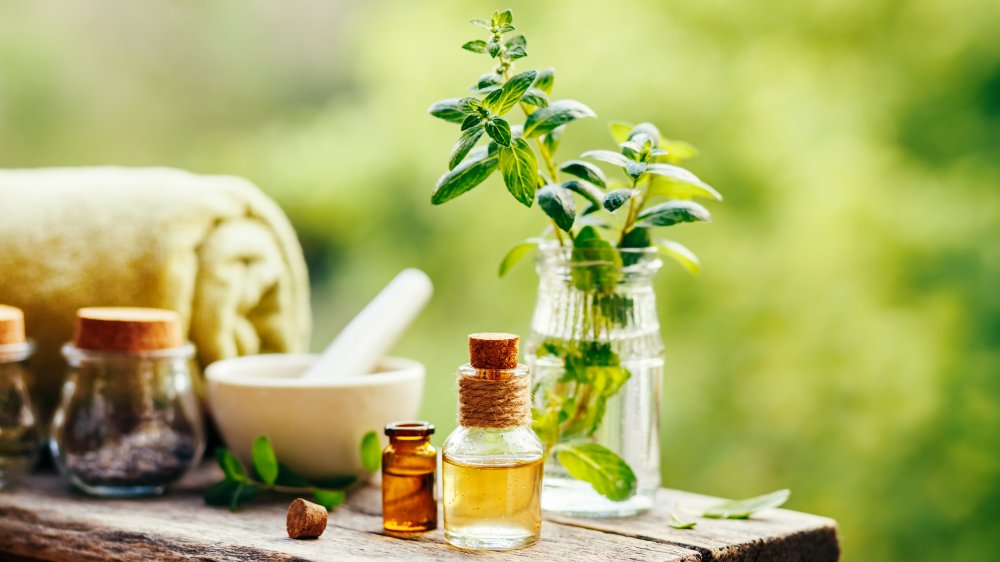 Shutterstock
Mint can be very strong, and it's important to be careful what you're putting on your face. Look for products containing mint that are specially formulated for your face. If you're making your own skincare treatment, keep in mind: "There are many different mint essential oils, and although many share the same qualities, essential oils such as winter mint should not be used in skincare at all," says Jessica Morelli, founder of the skincare company Palermo (via Bustle). She also warns against using peppermint essential oil on the skin — or any kind of undiluted essential oil directly on your skin. 
When mint is too strong for your skin, it can seriously irritate it. But, there's an easy way to avoid the problem. Simply dilute peppermint oil in water or aloe vera before you apply it. This is particularly true for people with sensitive skin, in which case even diluted peppermint might be too strong. So, try it on a small patch of skin to test it first before covering your whole face. Remember to avoid using products or a DIY treatment with peppermint around the eyes too since it can irritate them.
Just remember when using peppermint that it is perfectly safe and good for your skin as long as it is diluted properly, used in the right skincare products, and applied to the appropriate areas of your face.