Whatever Happened To Justin Guarini From American Idol?
Matthew Peyton/Getty Images
Of course, you've heard of Kelly Clarkson. The hazel-eyed "Since U Been Gone" songstress has been delighting audiences since she won the first season of American Idol in 2002. But whatever happened to her runner-up, Justin Guarini? The two starred in a universally panned movie, From Justin to Kelly, that came out in 2003 (per Rotten Tomatoes). After that, did Guarini disappear?
Not at all. Now 41, Guarini has had roles in a number of Broadway musicals, including Wicked, Romeo and Juliet, and American Idiot (per Broadway World). And, he's portrayed that quirky, Prince-inspired "Lil Sweet" character in Diet Dr. Pepper commercials. If Guarini's success on the Great White Way seems like a crazy departure from competing on a pop music reality TV competition, keep in mind that Justin actually turned down the opportunity to perform in Lion King so that he could be on American Idol — a show that, at that time, no one knew would be a success. "I had a choice to go into The Lion King or to do a television show that no one had ever heard of [American Idol] ... It was really a difficult decision," Guarini told TheaterMania. "As I progressed through Idol I realized that it might be something."
Justin Guarini isn't bitter that he lost to Kelly Clarkson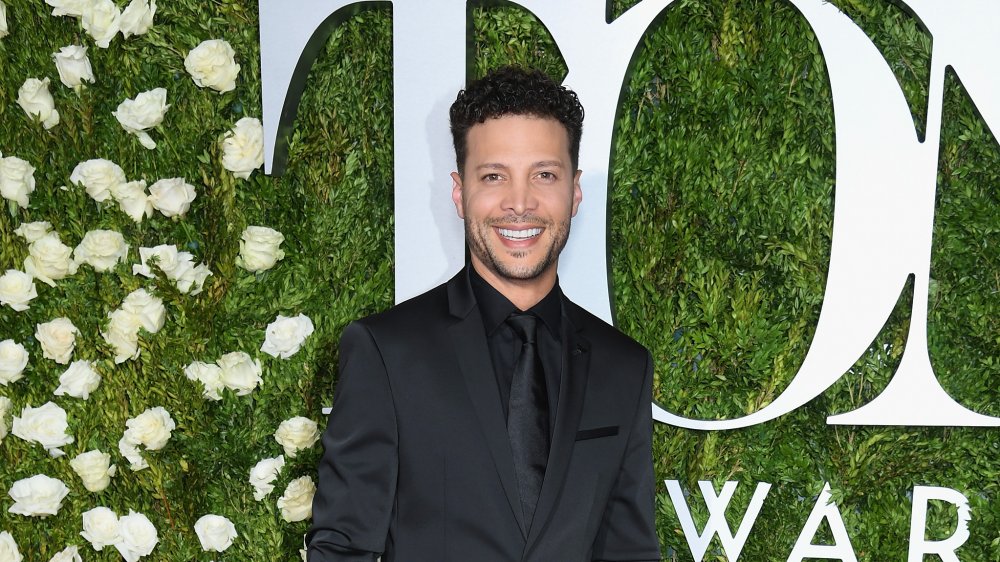 Dimitrios Kambouris/Getty Images
Even with his theater credentials and diet soda fandom, surely, there have to be moments when Justin Guarini feels a little bitter that he didn't win American Idol? Kelly Clarkson, after all, is now worth $45 million (per CheatSheet). Initially, Guarini revealed on an Oprah: Where Are They Now? episode, the singer was depressed and mortified over the public ridicule that followed the first season of the show.  But Justin said he has always been thrilled and proud of Kelly's success. "I can say without a doubt that she will always be a friend and that I will always be, and have always been, one of her biggest fans," he told HuffPost. "I'm so happy and proud, and just over the moon about how well she has done. She is an absolute icon, and you couldn't have a prouder friend than me."
Calling Kelly a "friend" may be an understatement; he revealed to E! in 2014 that these two AI rivals at one point had a romantic relationship. But that's all ancient history, now; Justin married high school sweetheart Reina Capodici in 2009, and the two are raising three children together near their hometown of Philadelphia (per Bustle).