The Real Reason Kylie Jenner Won't Eat Dairy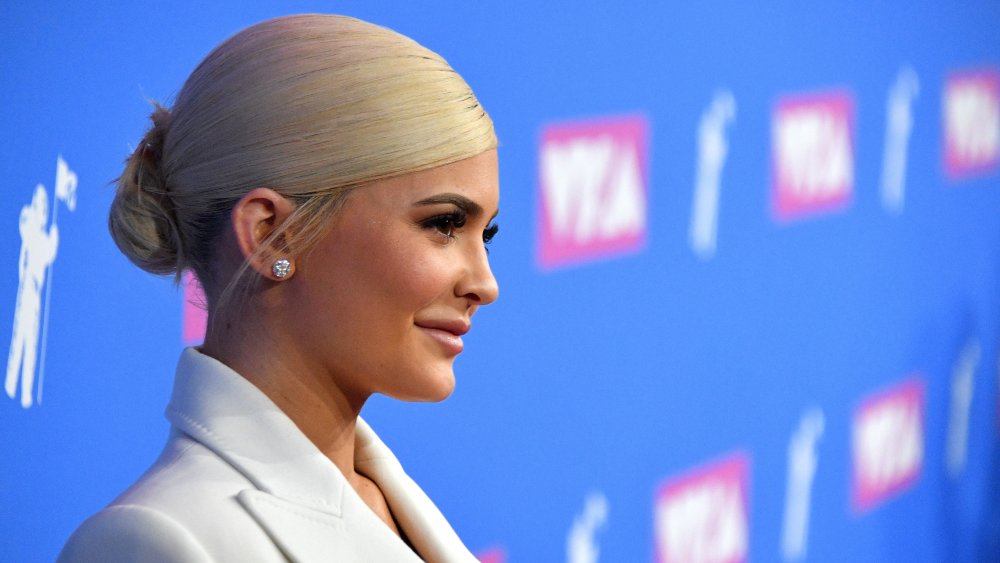 Dia Dipasupil/Getty Images
If there's one thing the Kardashian-Jenner's take seriously, it's their lifestyle — especially when it comes to exercise and food. And while we can't all afford the world's best personal trainers (or dedicate hours and hours of our lives to working out), what we can do is look at their food choices for inspiration. As Khloe Kardashian wrote on her blog titled "My Sisters' Diets Are Cray," it's safe to say they all follow diets that best suit their bodies. "We all have such different eating habits that sometimes when we're trying to choose a restaurant I wonder if we're even related. LOL!" she wrote (via Glamour UK). 
But the one diet we're particularly interested is that of Kylie Jenner — after all, she always looks phenomenal from head to toe. In particular, why did she decide to go dairy-free when she was still a teenager in 2015? Lucky for us, the makeup mogul herself explained her choice and how it's helped her look and feel better. 
Kylie Jenner discovered she was lactose intolerant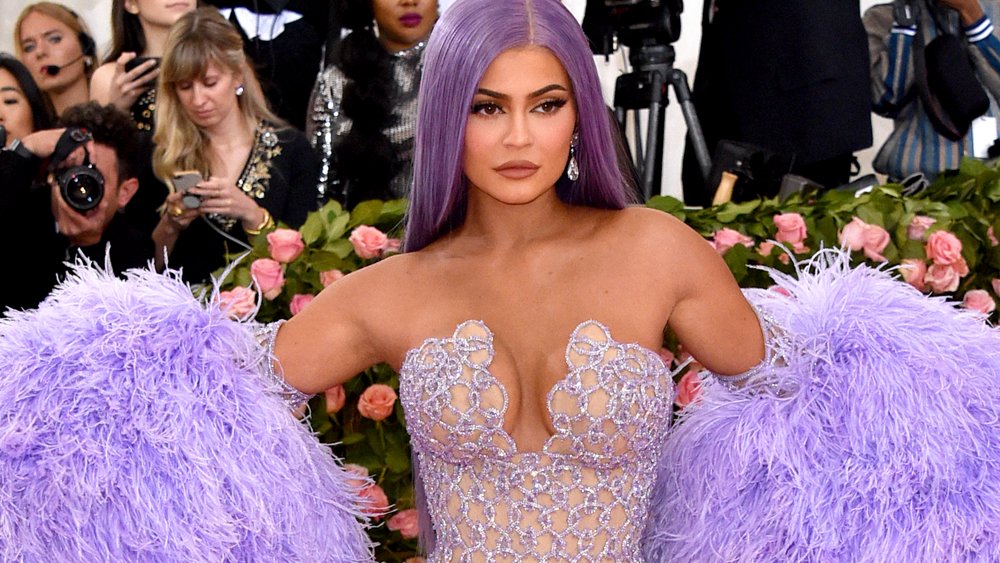 John Shearer/Getty Images
Kylie Jenner originally chose to follow a dairy-free diet after discovering she was lactose intolerant. "I ... started going to this nutritionist because I was having a bad reaction to dairy," Jenner revealed to The New York Times. "I feel like it made me gain a lot of weight. I've now cut out dairy, and it's helping me get back in shape." In fact, it worked so well for the reality TV star that she reportedly lost 15 pounds not long after making the change, according to Hollywood Life. And after giving birth to daughter Stormi in 2018, Jenner credited her dairy-free diet to helping her get back into shape (via Harper's Bazaar Australia).
But doesn't she miss cheese!? "I love like, cheese and everything so I'm so mad," the star told E! News in 2015. But her sister Kourtney, who's vegan (in other words, who also follows a dairy-free diet), claims dairy actually is easier to give up than you may think.  "I think dairy is the easiest to replace," she said (via Byrdie). "There are so many milk options and cheese options."