Inside Melissa Gorga's $3 Million Mansion For Sale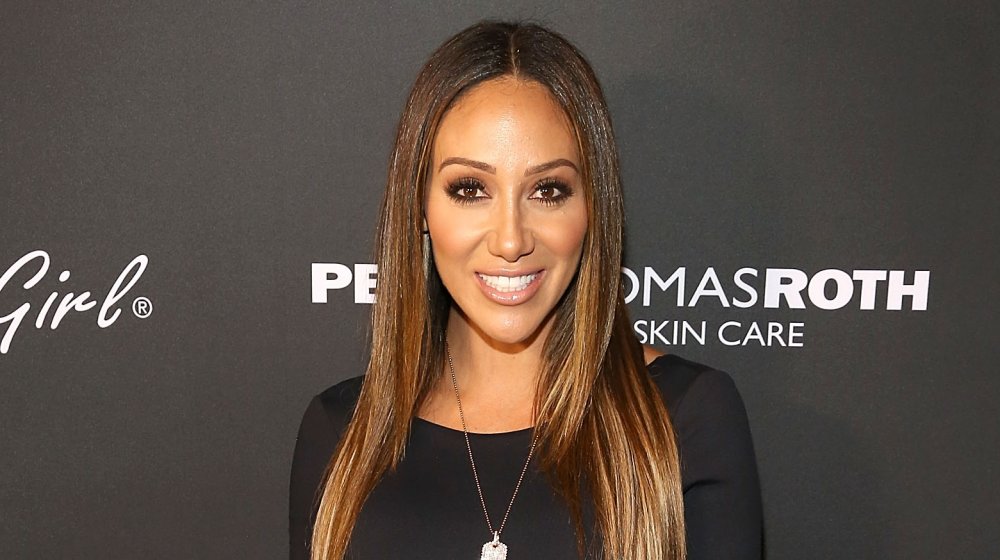 Manny Carabel/Getty Images
If you've ever wanted to live like a Real Housewife, now's your chance — if you have $3 million, that is. That's how much The Real Housewives of New Jersey's Melissa Gorga is listing her mansion for. If you can't fork over that kind of money for a home, you can at least get a peek inside the lavish house.
While $3 million is a lot of money, it's actually quite a bargain for the 9,100-square-foot home. According to People, the home was originally placed on the market for $3.5 million in October 2017. Now, it's on the market for just $2,948,888. When Gorga and her husband, Joe, manage to flip the house they'll be making a pretty penny from the sale. According to property records, they paid just $950,000 for the home in 2007. The couple worked together to make the home into the multi-million dollar property it is today.
Why did the couple decide to sell the house? As Gorga told People in 2017, it's just the right time. "My family and I have so many amazing memories in this house; Joe and I built and designed it from the ground up," she said. "However, we decided it was time for a change and we're excited to see where life brings us next."
Melissa Gorga's home has a stunning foyer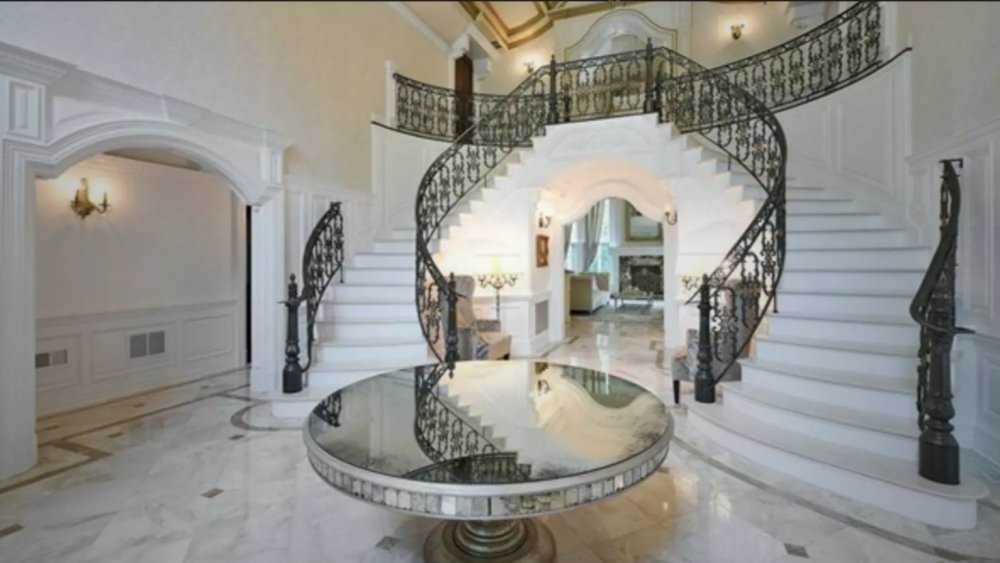 Coldwell Banker Global Luxury
When you walk into the Gorga mansion, you're greeted with a high ceiling and an imposing bridal staircase — something the Gorgas knew they had to have in their home. "I wanted it to be super grand," Gorga told People of the foyer. "I'm not gonna lie, we used to watch Scarface together, Joe and I, and I had to have the double staircase."
A chandelier hangs in the entryway, adding to the opulence. Gorga explained that she had it custom-made for the house because she "could not find one that was large enough for this room that didn't look kind of silly."
Melissa Gorga's mansion has a state of the art kitchen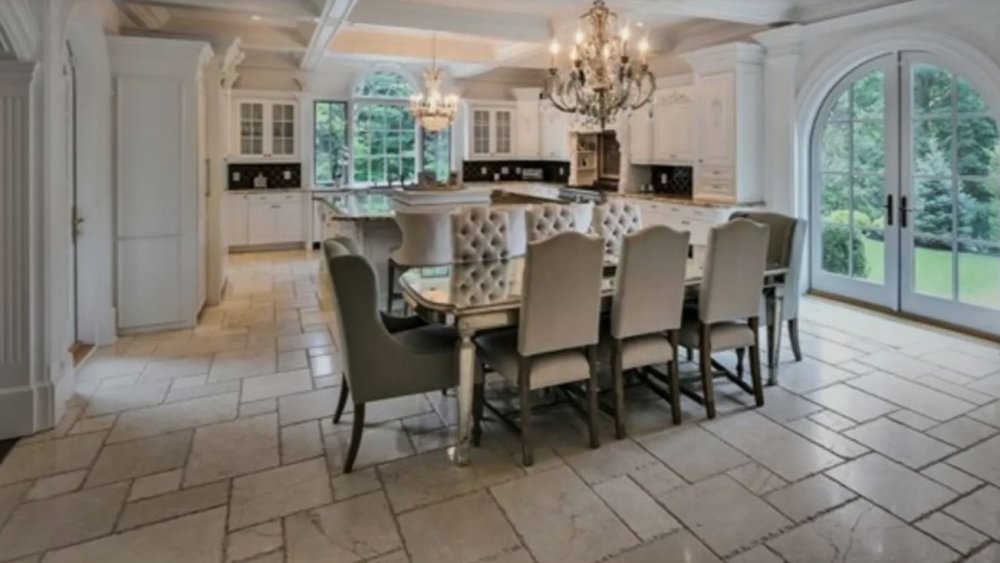 Coldwell Banker Global Luxury
The Gorga mansion has the kind of kitchen that any home chef — or any professional chef, for that matter — would dream of. According to the home's listing at Coldwell Banker Global Luxury, the roomy kitchen features "high-end appliances" to cook up gourmet meals.
A large island in the middle of the kitchen provides plenty of space for meal prepping, as well as some seating — although there's also plenty of room for a large table in the eat-in kitchen. For large get-togethers or special occasions, there's also a formal dining room off of the kitchen.
Melissa Gorga's master suite is huge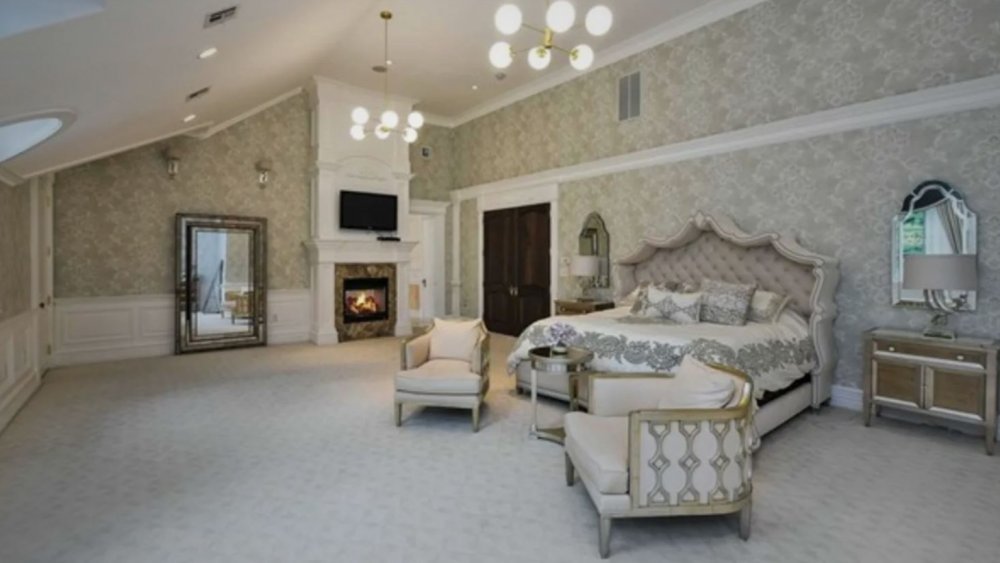 Coldwell Banker Global Luxury
While Gorga's mansion has plenty of places to unwind, her favorite place in the home is the master bedroom. "After the craziness of my really long days, this is the room I love to come into to just relax and unwind," she told People of the spacious room.
The master suite is decorated in neutral colors, right down to the sheets. Gorga explained that she prefers white sheets so that she can "see that they're clean."
While the bedroom is quite large, it's still quite cozy thanks to the fact that it has its own fireplace — as does its luxurious bathroom.
Melissa Gorga has a massive backyard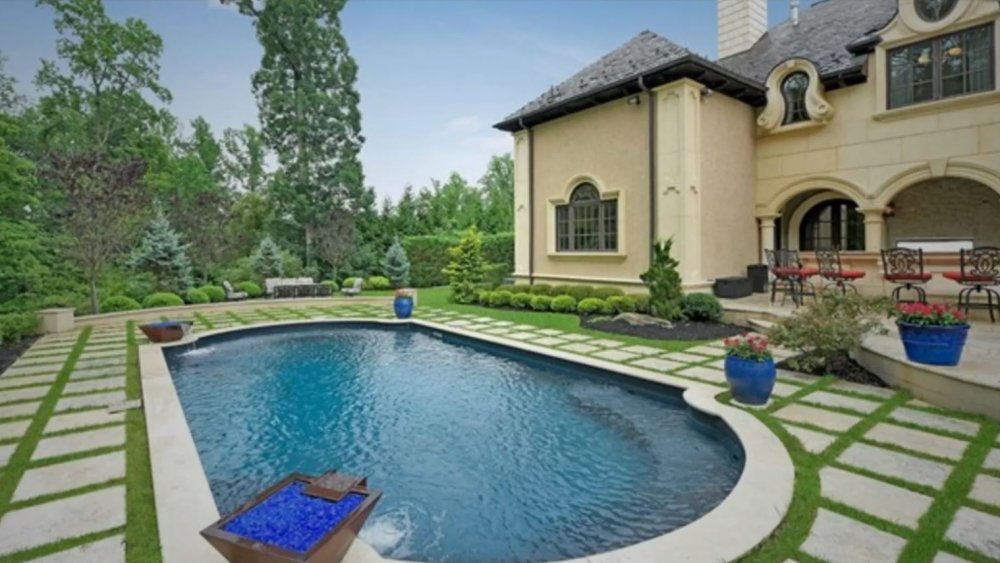 Coldwell Banker Global Luxury
With more than two acres of land, Gorga's house comes with a massive yard — perfect for outdoor parties. There's also a pool and a stone patio, and even an outdoor kitchen for the ultimate barbecue on a warm day.
Those are far from the only places for entertaining at the Gorga mansion, though. There are plenty of indoor places to hang out, including a home theater, a walk-in wine cellar, a bar, a salon, a fitness center, a recording studio, and a recreation area for kids. The home might be big enough to get lost in, but at least you won't be bored if you do lose your way.