Alex Trebek Reveals What Really Happened When He Met Queen Elizabeth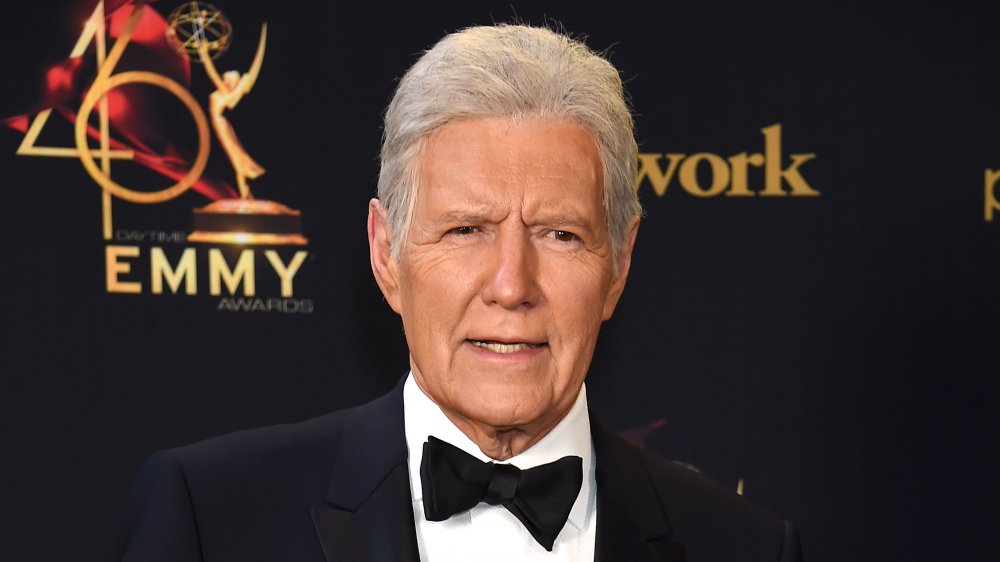 Gregg Deguire/Getty Images
Alex Trebek may be a household name today, but before he was internationally known for hosting the game show Jeopardy!, he was a young host making his way up in the business. Before taking on the role of Jeopardy! host in 1984, Trebek had a variety of of hosting gigs dating back to his very first hosting credit in a 1964 episode of Vacation Time (per IMDb).
In 1967, Trebek served as the host of a variety show held in honor of Canada's centennial year. Queen Elizabeth II and her husband, Prince Philip, attended the event, and Trebek had the opportunity to meet the royal in what he has gone on to describe as the most memorable celeb encounter of his life.
Trebek recounted the unforgettable meeting in his new memoir, The Answer Is... Reflections on My Life, revealing that he was a bit star-struck.
The meeting was more memorable for Alex Trebek than for Queen Elizabeth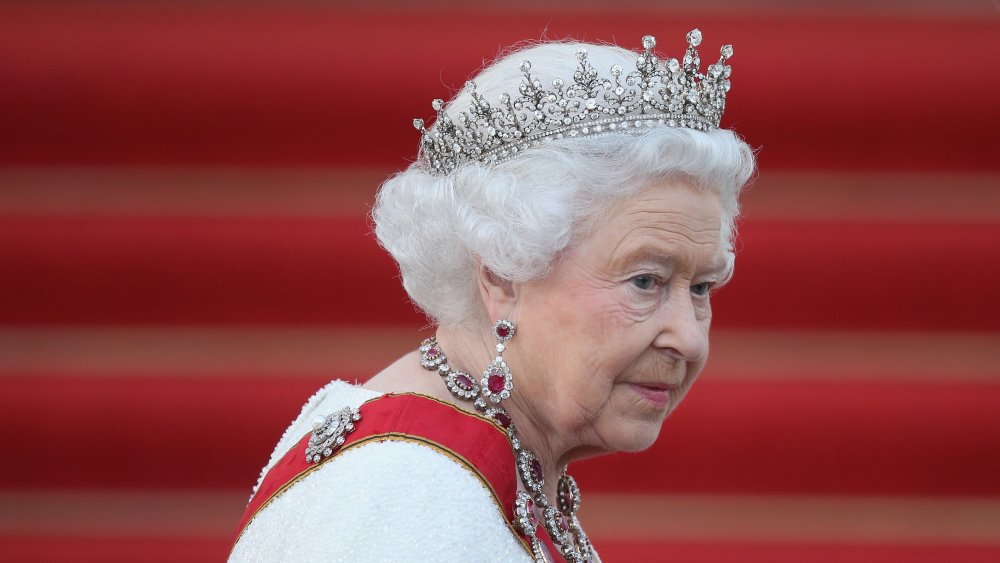 Sean Gallup/Getty Images
Trebek recalled that Queen Elizabeth came up to him after the show (via ET). The royal said, "Good show. Please tell me your name, and where you are from."
Trebek and Queen Elizabeth spoke for several minutes, much to Trebek's delight. "You're not supposed to lead the conversation with the queen," he wrote. "She loved horses, and once she found out I was hosting the Canadian Triple Crown of racing, we spent much of our discussion on that."
Trebek boasted to his friends about how he and the queen "just got along," but later realized that the meeting was not quite as memorable for the royal as it was for him. The next day, Trebek met Queen Elizabeth after an event. "As she approached me, I was thinking, Here comes my new best friend. I wonder what we'll talk about today?" he wrote. "I stood a little taller. My chest swelled up. I smiled. And when she got to me, she said, 'Good show. Please tell me your name, and where you are from."