The Truth About Gap's Famous Jeans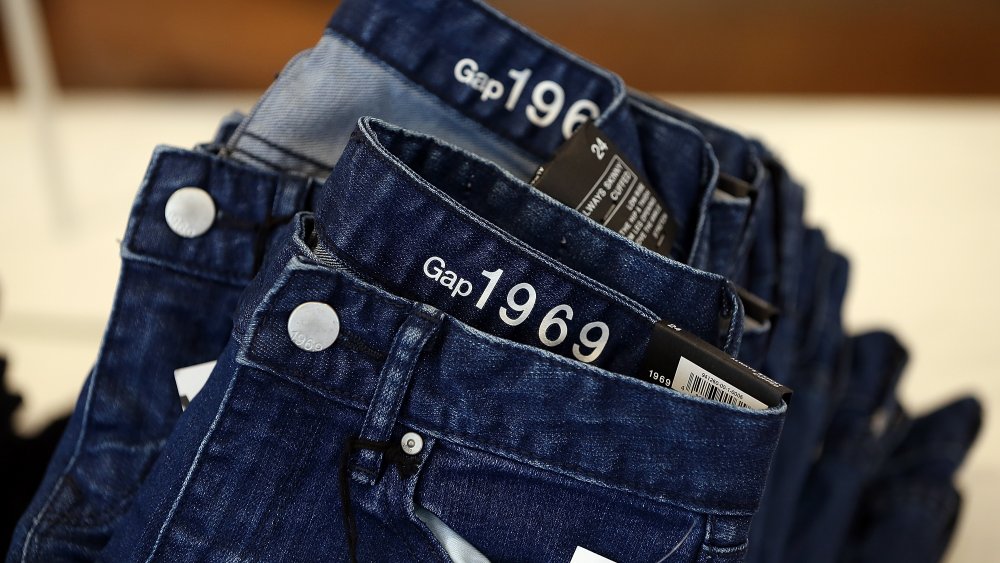 Justin Sullivan/Getty Images
What happens when you can't find a pair of jeans that fit? Well, if you've got the cash, you go out and open your own store, so you can help others with the same dilemma, of course. At least, that's what real estate developer and entrepreneur Donald Fisher and his wife Doris did in 1969, when Fisher couldn't find a pair of Levi's that fit properly (via Mental Floss). It was then that the enterprising businessman decided to go back to Levi's to propose they open a one-stop space where customers could find jeans of all sizes. Fisher believed in his idea, because, as he later stated, "People wear pants, and they're going to continue to wear pants." And that's mostly true today.
Thus, Gap was born. The first store on San Francisco's Ocean Avenue reflected the mood of the era. It was quirky, sold records and trousers, and featured ads that promised a store that had "Levi's for cats and chicks!"  In just a year, there were seven Gap stores in the San Francisco Bay area (via San Francisco Chronicle). 
Gap's iconic jeans first appeared in 1972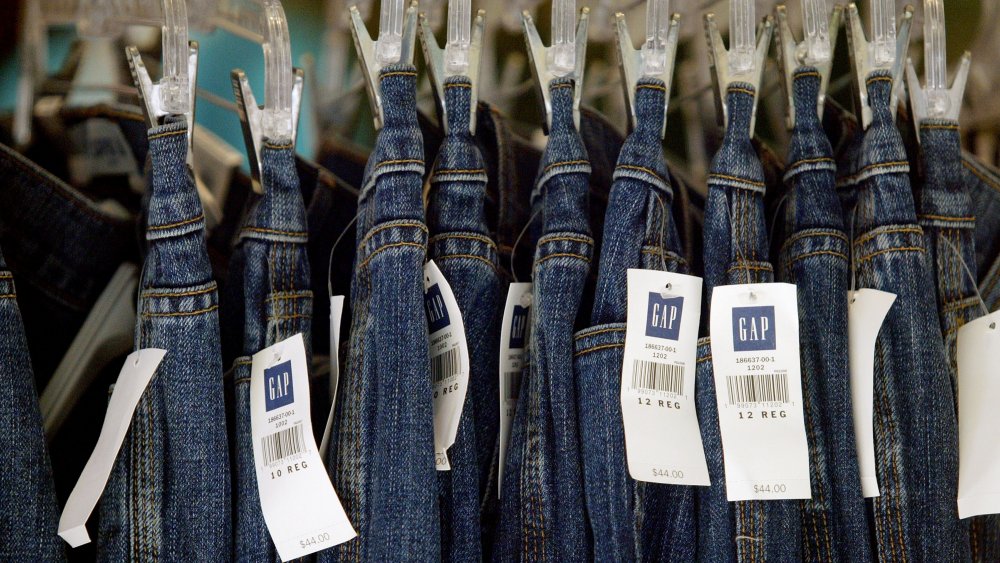 Justin Sullivan/Getty Images
The store began by selling Levi's and several other well-known brands. Then, in 1972, its own Gap brand of jeans, shirts, and sweatshirts was introduced, per Mental Floss. The brand became so popular that, when the '90s came around, Gap was known for its jeans (among other things) that clicked with Americans in a wide demographic, from the young to the more mature. 
The success of Gap prompted Don Fisher to call the label the second-best-selling brand in American clothing after Levi Strauss, and ahead of Benetton and Liz Claiborne. Its jeans were so ubiquitous, it prompted one New York University student to tell The New York Times,"I like the Gap for its shorts, polos and jeans because the styling appeals to me. Their clothes are more comfortable than what I find elsewhere. I do shop in other places, but I always try to include the Gap."
Gap has continued to reinvent its jeans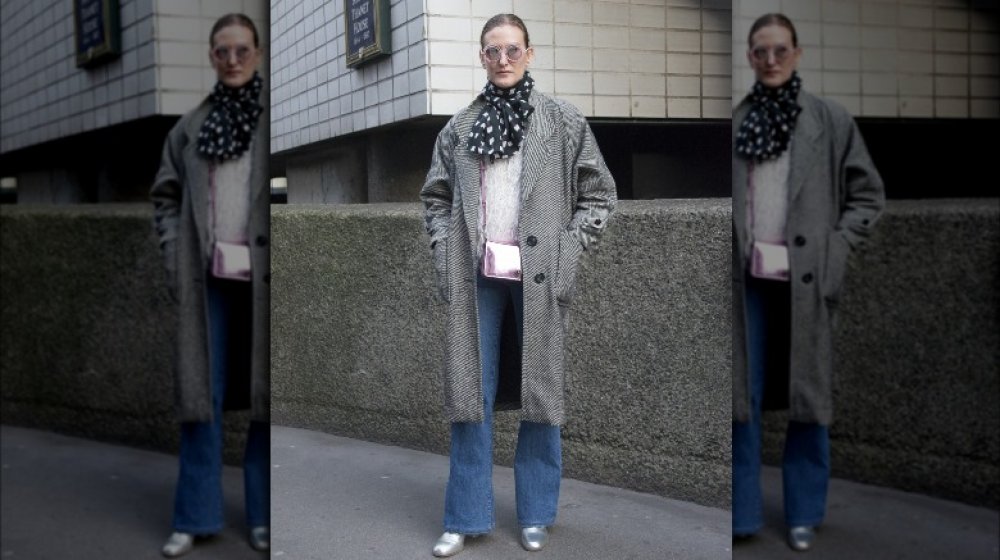 Kirstin Sinclair/Getty Images
But Gap jeans soon faced tough competition. When stores like American Apparel, Zara, and H&M came on the scene, the brands eroded Gap jeans' hold on the market. Trendier, more expensive labels, including Seven for all Mankind and Lucky Brand, also managed to catch the eye of Gap jeans' traditional clientele. 
In 2009 — in time for its 30th birthday — Gap made a move to stay on top and introduced its premium 1969 jeans line, which offers stylish denim in different fits and washes at an affordable price (via Business of Fashion). Patrick Robinson, Gap's EVP of Design, said the company wanted to create a line that could fit every body type body. "People demand to look like rock stars in their jeans, and this is about giving people what they want. Look around this room — everyone is shaped differently. There is a style of jeans in the 1969 line that fits every one of them," he told Harper's Bazaar.
Today, a number of Gap Jean lines are sold under the "Gap for Good" label, which features jeans that use less water and fewer materials. In doing this, the brand positions itself as living the ethos of its founder Don Fisher, who had urged the brand to "do more than sell clothes," (via Gap.com)