The Truth About The Guy Who Plays Marco In The Kissing Booth 2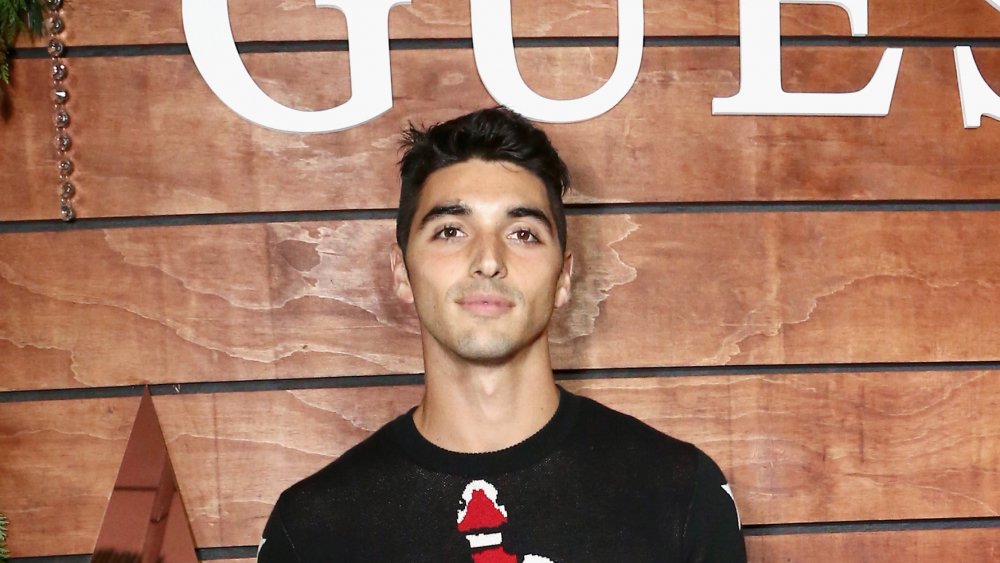 Tommaso Boddi/Getty Images
Netflix's teen rom-com hit The Kissing Booth saw lovable lead Elle (played by Joey King) falling for Noah, the bad boy older brother (played by Jacob Elordi) of her BFF. Complicating matters, the two actors dated in real life and had a somewhat messy breakup. The inevitable sequel, The Kissing Booth 2, thankfully finds King and Elordi's onscreen characters still very much in love, but there's a wrinkle in their plans this time around that has nothing to do with a jealous little brother.
The gorgeous and alluring Marco, a new classmate in Elle's school, is also vying for her affections and might even be a better match for our leading lady than hunky Noah, who's conveniently away at college, unable to fight for his lady. Who she chooses won't be spoiled here, but suffice to say the filmmakers didn't make Elle's choice easy by casting handsome, up-and-comer Taylor Zakhar Perez as Marco.
Taylor Zakhar Perez's career is primed to explode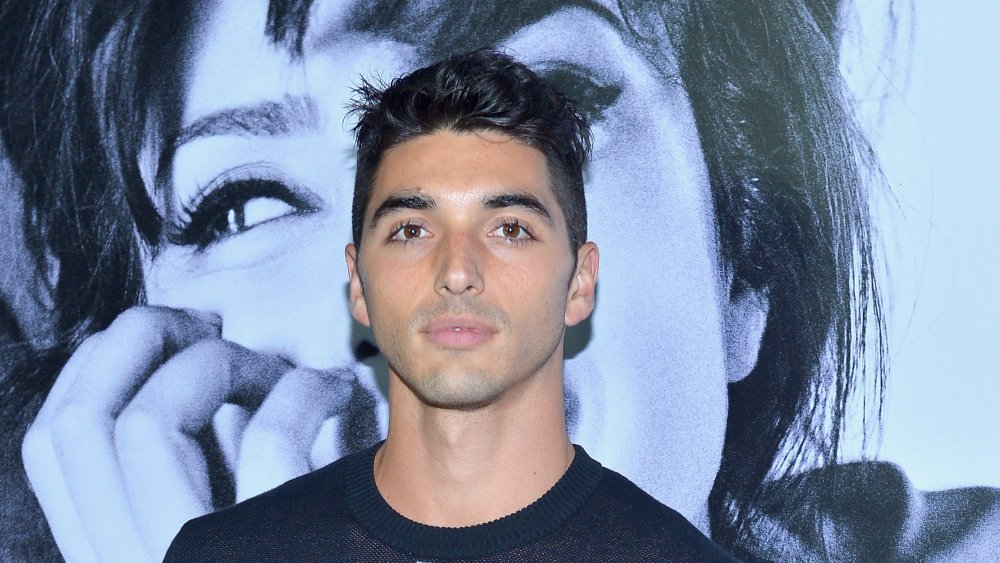 Donato Sardella/Getty Images
If Perez looks familiar, it's likely because you've spotted him in bit parts in the high-profile likes of iCarly, Suburgatory, Awkward, Young and Hungry, and Scandal. His biggest role to date, according to his growing IMDb page, was in political TV series Embeds, which followed college grads working undercover for presidential campaigns. He's fairly active on Instagram, posting plenty of outdoorsy activities as well as cute shots of his dog, Jack. He's also clearly socially conscious and politically active. 
His age isn't confirmed, but Perez looks to be in his mid-twenties and his height is estimated at 6'1" by Heightzone. His IMDb bio advises the actor is a Chicago native, who started off performing musical theater in opera houses when he was young, which ultimately led to Perez pursuing a career in acting onscreen. It's worth noting he has a producing credit on the series High Expectasians, suggesting a desire to move behind the camera at some stage. Although he's kind of a mystery man at the moment, Perez's profile is set to skyrocket thanks to his appearance in The Kissing Booth 2.