You've Been Using Your Makeup Brushes Wrong This Whole Time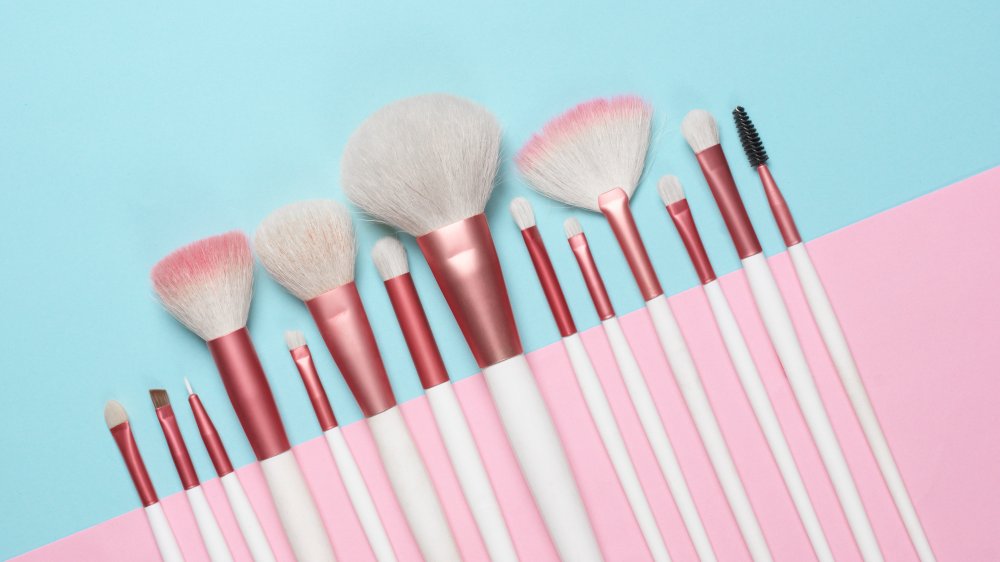 Shutterstock
Makeup can get complicated very quickly. There are so many options of cosmetics and the tools used to apply them. So, it isn't exactly surprising that you might be making mistakes when it comes to how you use your makeup brushes. Luckily, with a few tips on which brushes are best for applying different types of makeup, you can easily perfect your look.
One of the biggest mistakes people make with their makeup brushes is using one or two brushes to do it all, but it's important to be a little more particular. Here's why: "Makeup brushes are meant to work as tools to enhance the product you're using and make application easier," says Chanel Temple, global makeup artist of Hourglass Cosmetics (via Well+Good). "A great brush can make any product better and help you get the most out of it. As an artist, these tools are of vital importance." And while your fingers are fine for some products like primer, brushes are essential for a perfectly blended look 
Another common mistake to avoid is not cleaning your brushes. No matter which brush you use to apply makeup, if it's dirty, it can get unwanted makeup in the wrong areas, cause breakouts, or even spread bacteria around your face. So, once you know which brushes to use for your makeup, be sure to clean them regularly — at least once a week if you wear makeup daily (via Ranker).
Makeup brushes you need and how to use them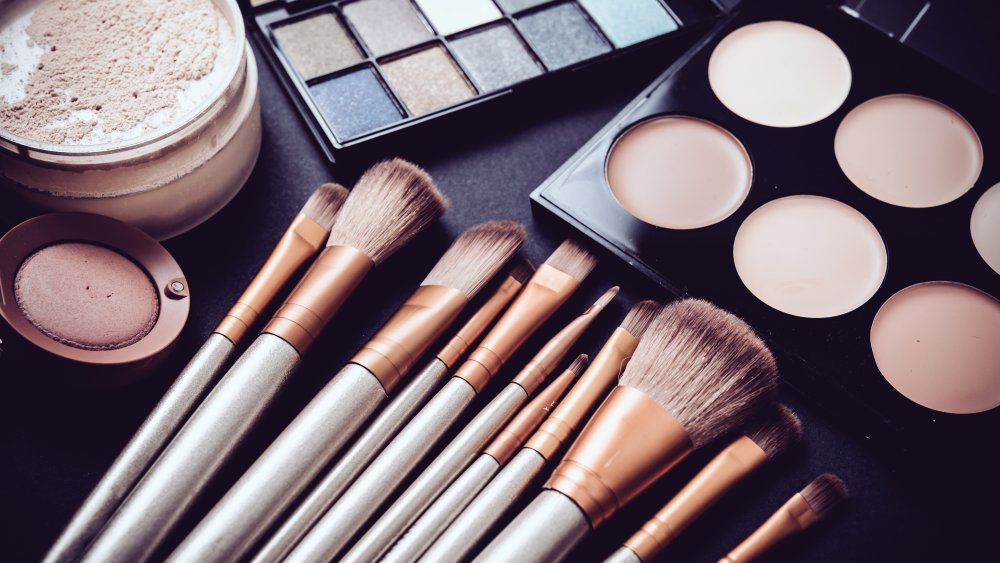 Shutterstock
According to Well+Good, there are a few brushes that you definitely need to use for their own purposes, including foundation, powder, and blush brushes. Powder and blush brushes share the same characteristics: Both should be large, puffy, and have densely-packed bristles. However, if you use one brush for both, you might end up with blush all over your face if the brush isn't perfectly clean before applying powder the next time. 
For a foundation brush, Ranker suggests that it be flat to help you achieve a seamless look. It also should be dense and have a dome-shape to allow for even coverage. That means it isn't great for something like blush, which should look faded around the edges. Two other brushes to consider having  on hand are a shadow brush and a blending brush, which have very different jobs. A shadow brush is larger and is used to apply base shadow all across the lid, while a blending brush is what you'd use to blend the colors of a smokey eye together. 
Now that you know which brushes should be used to apply makeup and why, you can confidently command your brushes at home. You should find fewer mistakes are made while you're doing your makeup, and you'll enjoy a cleaner finished look.