Martha Stewart's Latest Instagram Post Has Everyone Talking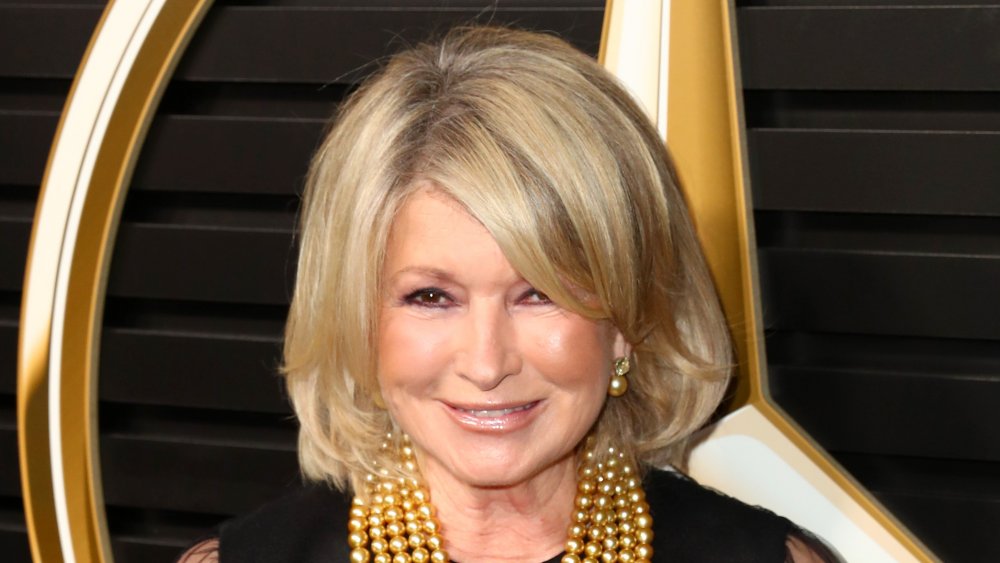 Joe Scarnici/Getty Images
Martha-ritas all around! Martha Stewart, 78, posted an influencer-esque selfie on Instagram while taking a break from the heat at her pool in the Hamptons yesterday. Giving us a glimpse into the fabulous life of the home-making mogul, the post features a sultry image of the star along with a caption detailing her original plans for her extra-deep pool.
"My pool in East Hampton is the place to be on a 89 degree day!" Stewart wrote, donning light pink lipstick and eyeshadow with large diamond studs. "When I built the pool thirty years ago it was designed to be as chlorine free as possible, with a natural concrete finish — no paint — and it fit in a long narrow space between the house and the property line," she said. "After all these years, It is a fun place to swim!!!" 
With her signature pout, Martha's post racked up nearly 150,000 likes and 6,300 comments from fans and celebrities alike.
Martha Stewart's sultry selfie lights up Instagram
The selfie attracted Instagram's attention with one fan commenting, "Martha with the thirst trap Tuesday," and another adding, "Martha is here for a hot girl summer." One user even shared, "Kardashians could NEVER, Martha" (via The New York Post). The lifestyle maven gave fans what they asked for with follow-up photos of her gardens and poolscape at her property in East Hampton. 
After seeing a close up of her flawless makeup and skin, fans are left to wonder what her beauty and skincare routine consists of as she seems to defy any signs of aging. After donning her new, layered haircut last December (via Allure), the internet begged for more Martha-approved beauty secrets. While this post doesn't detail her beauty routine, we do get a peek into her glam lifestyle.
Just two weeks away from her 79th birthday, Stewart proves that age is just a number — and that frosty makeup is the pool accessory we never knew we needed.