What You Don't Know About Larsa Pippen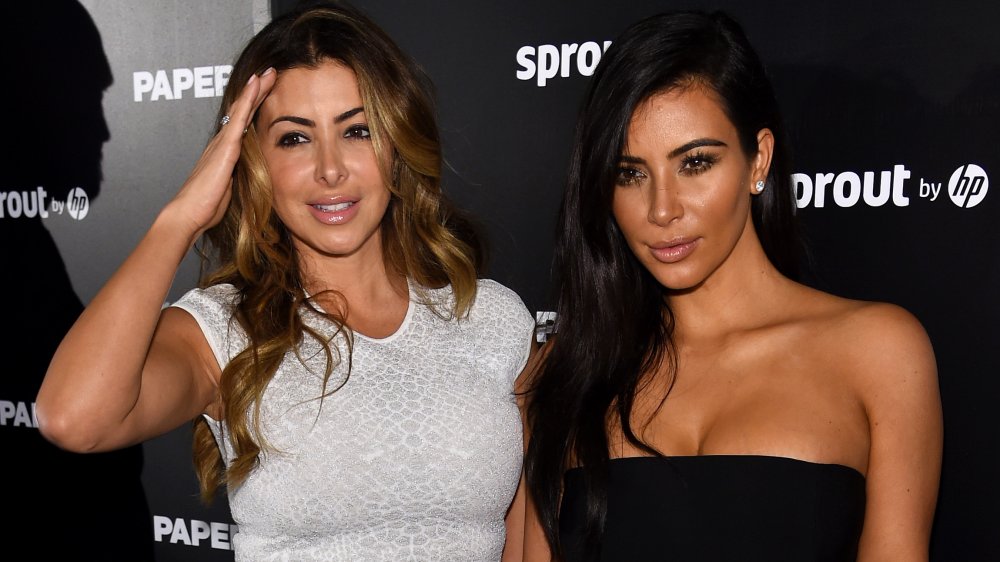 Dimitrios Kambouris/Getty Images
Who exactly is Larsa Pippen, besides being the latest in a long line of people to have beef with the Kardashians? Well, according to her website, she is a former athlete and cheerleader who is now an online fitness coach, while her Twitter adds that she's also an entrepreneur and a TV personality (as a former Real Housewife of Miami as well as frequent KUWTK guest). But are these the reasons why she is famous, and a frenemy of the Kardashians? No, there's a certain famous husband who helped boost her into the public eye.
Marie Claire reports that Larsa has been married to former Chicago Bulls star Scottie Pippen, a man whom Michael Jordan considered to be his "greatest teammate of all time," for 23 years, more or less. At this point, mostly less, since despite having 4 kids together, they've apparently spent quite some time living apart and have filed for divorce twice (once at his instigation, once at hers).
Larsa and Scottie Pippen's rocky relationship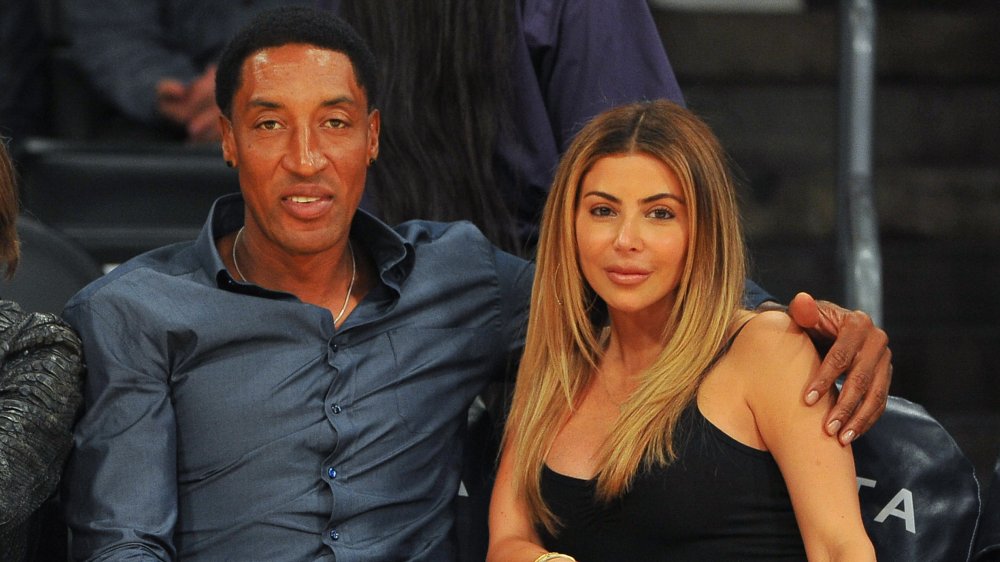 Allen Berezovsky/Getty Images
When E! News first reported on the Pippens' split back in 2016, they attributed it to the fact that the couple were, as a source close to the family claimed, "living separate lives. Scottie has been residing in Chicago where his businesses are while Larsa has been living in Miami full time raising their children." While some sources claimed that Larsa had been having an affair with the rapper Future, Larsa said that they were just friends, and she continues to deny those allegations even today. In several recent, yet now-deleted, tweets (via TMZ Sports) she explained, "I was married to him for 20 years ... People change and that's what really happened ... Cheating wasn't the problem."
While the 2016 divorce went nowhere, Larsa herself filed in 2018. That time, evidently their "irreconcilable differences" stemmed from Larsa's loneliness due to the fact that Scottie was never around (via Marie Claire). Evidently that divorce really isn't going anywhere at present, though, possibly (as TMZ cynically speculates) because Scottie isn't nearly as broke as was earlier rumored. Larsa, after all, did take to Twitter a few months back to boast about her hubby's career earnings of nearly $110 million, though she's evidently got at least a small ($10 million) nest egg of her own.
Larsa's feud with the Kardashians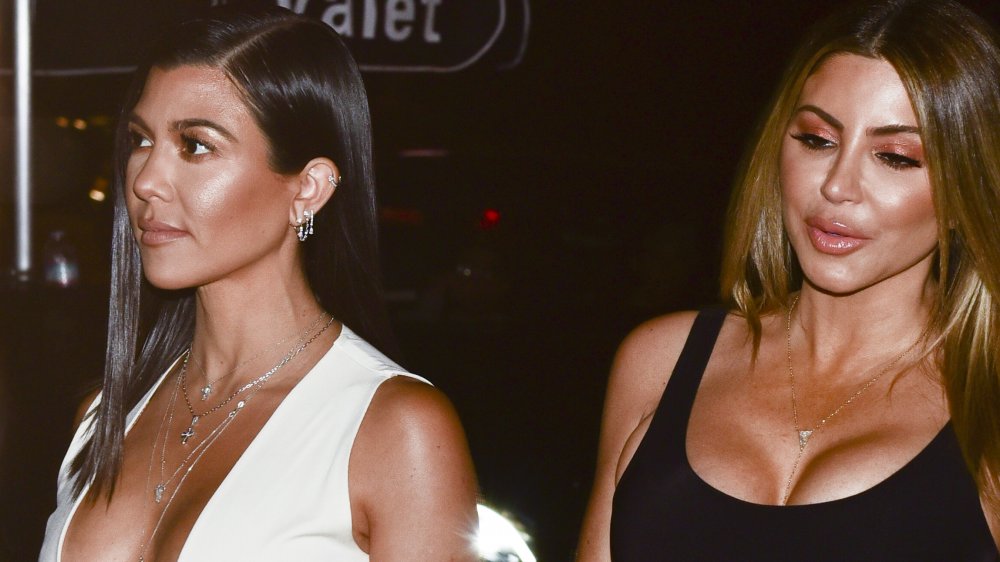 Rodin Eckenroth/Getty Images
Big news this week in the unreal world where reality TV meets social media — the whole Kardashian family unfollowed Larsa on Instagram! Not only that, but Page Six reports that not a single Kardashian wished Larsa a happy birthday a few weeks back, which is something they've done in previous years. What did poor Larsa do to be cast off from the Kardashian clan? Rumors run rampant, of course. 
Your Tango did some deep digging and came up with a few possibilities, although none of these possibilities seem to be particularly fresh. A deleted Kanye West Twitter rant may possibly allude to the fact that Larsa's alleged affair with Future could have been going on at the same time that Kim was suspected (by Kanye) of carrying on with Drake, and there's also a hint that Larsa may have slept with Tristan Thompson, Khloé Kardashian's own on-and-off-again NBA star boyfriend who's said to have cheated on her with former Kylie Jenner BFF Jordyn Woods. 
All of this is mere speculation, at least at this point. But you know those Kardashians, if there's any kind of juicy story underlying this social media diss, do you really think they're all going to refrain from dishing the dirt on Keeping Up With the Kardashians? We estimate that possibility at slightly less than zero. Better nuke some popcorn and grab a diet Coke, since this show's just getting started!