Here's What The Critics Really Think About Taylor Swift's Folklore Album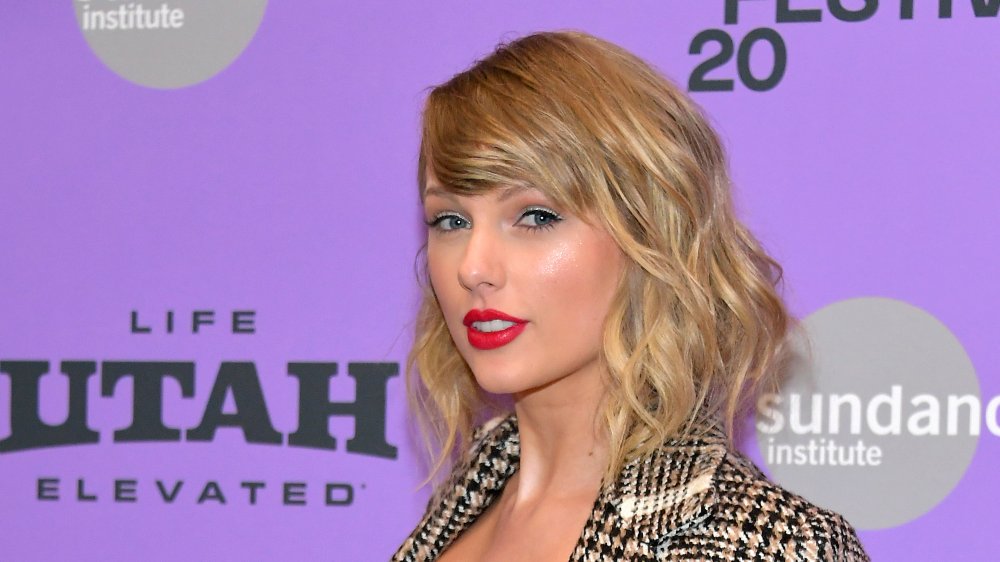 Neilson Barnard/Getty Images
It arrived, an unexpected gift, in the middle of the night, announced with less than 24 hours' notice: Taylor Swift's eighth album, Folklore, which she wrote and directed in unusual, quarantine-necessitated conditions. Swift did her own hair and makeup, and strict social distancing was observed on-set, which was overseen by a medical inspector (per Instagram). Music critics and fans alike are accepting this surprise from Swift like children opening their hands for candy, with grateful hearts and overwhelming praise for the tenderness and poetry of these songs. 
"It's hard to remember any contemporary pop superstar that has indulged in a more serious, or successful, act of sonic palate cleansing than Swift has with her eighth album, a highly subdued but rich affair written and recorded in quarantine conditions," Chris Willman of Variety wrote, adding that he was holding himself back from calling her a "pandemic hero," a term the critic said should be reserved for frontline workers treating victims of coronavirus. However, Willman concluded, "But there's a bit of Rosie the Riveter spirit in how Swift has become the first major pop artist to deliver a first-rank album that went from germination to being completely locked down in the midst of a national lockdown."
Quarantine conditions inspired Taylor's best album ever, critics say
Swift's best work ever has been wrought from the stress and loneliness of an international existential threat, critics say. "Lockdown has been a fruitful time for this sort of soul-searching, the absence of much in the way of new memory-formation triggering nostalgic reveries and regrets," wrote The Guardian. "Folklore will endure long beyond it: as fragmented as Swift is across her eighth album — and much as you hope it doesn't mark the end of her pop ambitions — her emotional acuity has never been more assured."
Meanwhile, USA Today called Folklore the album Swift was born to make, adding that "it's thrilling to watch Swift continue to grow and evolve, showing that she can still surprise us in more ways than one."
Initial fan reaction to Folklore has been equally exuberant, relating to the wistful sadness and upheaval that both the lyrics and musical direction spoke to and a hopeful future. A fan on Taylor's official YouTube channel commented, "Why does this feel like the sunshine after the storm?"