The Heartbreaking Death Of Regis Philbin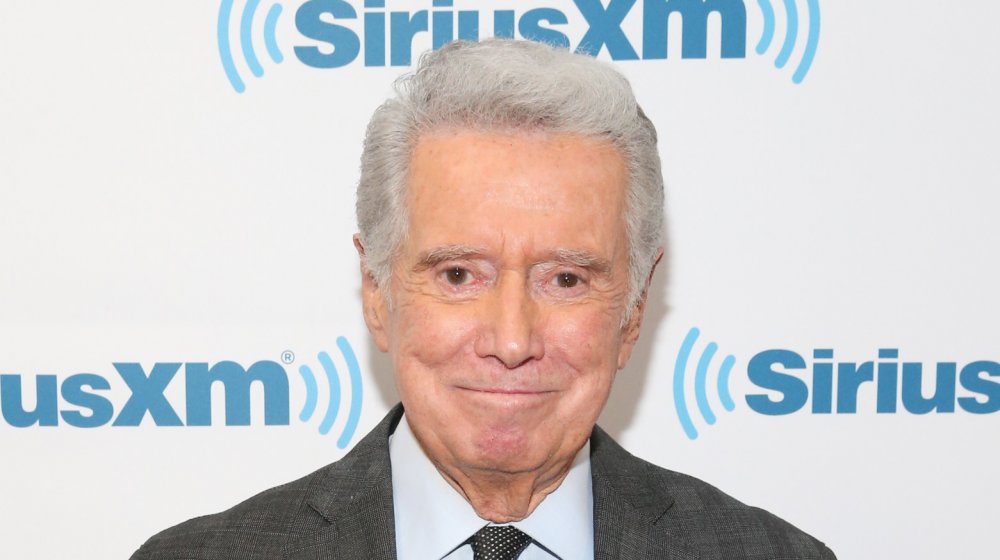 Rob Kim/Getty Images
Regis Philbin, iconic television host and presenter best known for his decades on air with popular shows Live! with Regis and Kathie Lee and Who Wants to Be a Millionaire?, has died. His family confirmed on Saturday in a statement to People, "We are deeply saddened to share that our beloved Regis Philbin passed away last night of natural causes, one month shy of his 89th birthday."
The Philbin family continued, "His family and friends are forever grateful for the time we got to spend with him — for his warmth, his legendary sense of humor, and his singular ability to make every day into something worth talking about. We thank his fans and admirers for their incredible support over his 60-year career and ask for privacy as we mourn his loss."
Philbin leaves behind his wife of 50 years, Joy, and children JJ., Joanna, and Amy Philbin. His son, Daniel, died in 2014.
Regis Philbin had previous health scares over the years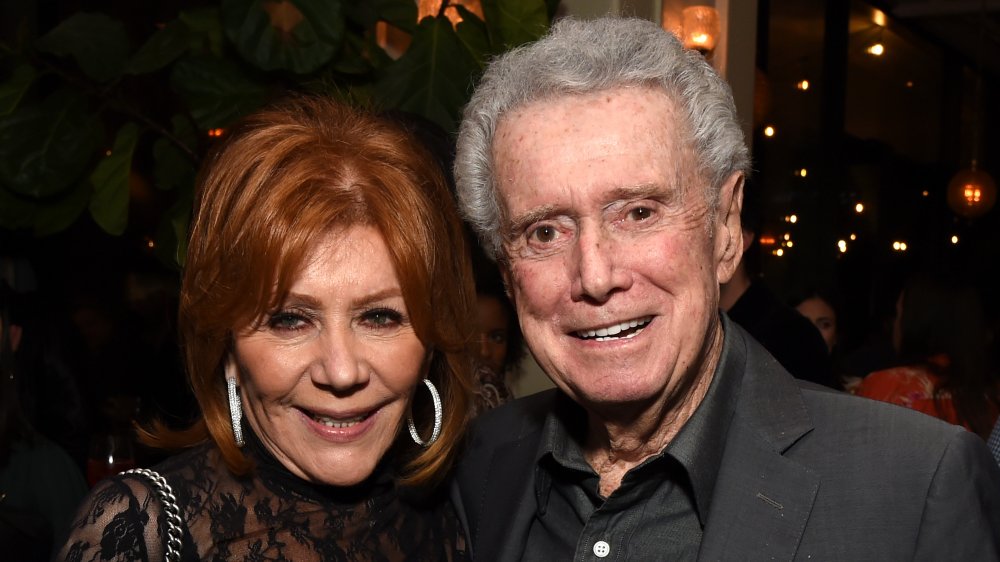 Michael Kovac/Getty Images
In 1992, Philbin was rushed to the hospital after experiencing chest pains, and ultimately underwent an angioplasty. Then again in 2007, the legendary host underwent heart surgery after the angioplasty failed — this time it was a triple bypass. "The experience made me realize I needed to take my heart health seriously," he told AOL in 2018. 
The scary events had an impact on him, and he explained that he really cleaned up his diet and fitness routine as a result. "Before my heart health scare, I wasn't very disciplined when it came to my diet," Philbin explained, then 86. "Now, I still enjoy the foods I've always loved but in moderation. I mostly stick to chicken and vegetables for weekly dinners and work out at a gym a few days a week to help my strength and muscle tone. My cardio could use some work, so I've been trying to add more exercises to my routine to get my heart rate up a few times a week."
Philbin clocked more hours in front of the camera than most people realize. In fact, he holds the Guinness World Record for "Most Hours on U.S. Television," with 16,746.50 mind-boggling hours over 52 years. This was a man that clearly loved his work, but also embraced his retirement. "I had a great run with Live and was fortunate to retire on a high note with a lot of support from the show and from fans," he told AOL. "While there are days I do miss working, it's been a nice change of pace to focus more on relaxing and spending time with my wife Joy and our kids and grandkids."
Our thoughts are with Regis' family and friends at this difficult time.