How To Open A Bottle Of Wine Without A Corkscrew, According To Jonathan Scott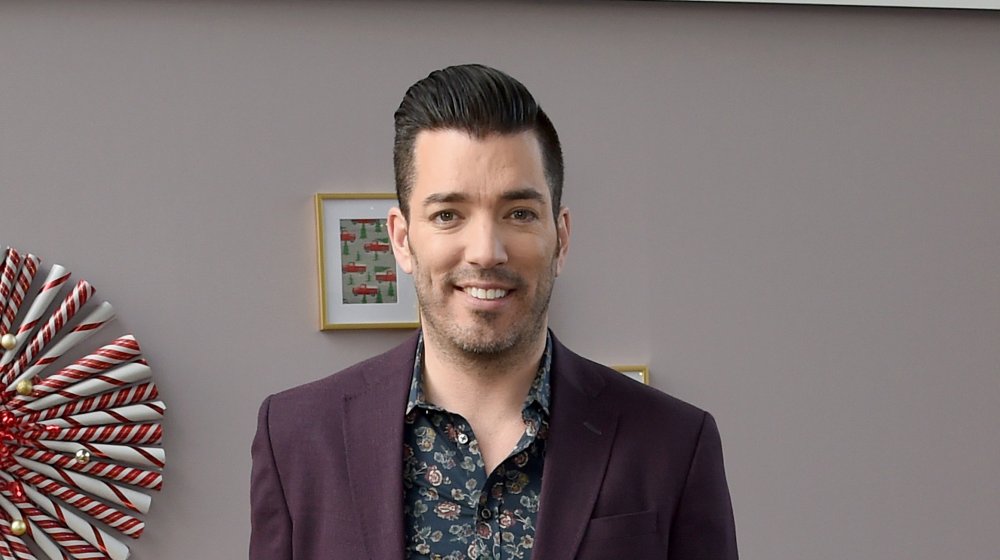 Michael Kovac/Getty Images
Don't you hate it when you want to open a bottle of wine and there's nary a corkscrew to be found? We've all been there, and now, HGTV's Jonathan Scott has a solution for these frustrating moments. The Property Brothers star took to Instagram to share a helpful video about how to pop a cork with just a screw, a screwdriver, and a hammer (via People).
Scott found himself in a bit of pickle recently — his girlfriend Zooey Deschanel wanted him to open a bottle of Riesling. "When your girlfriend asks you to uncork a bottle of wine and you realize you're not the fancy type of guy who just has a corkscrew lying around, but you do have a screw, and because you're a contractor, you have a screwdriver," Scott set up his tutorial. The handyman proceeded to demonstrate his method for uncorking the start to a romantic evening at home.
Be innovative with cork removal just like Jonathan Scott
First, the host twisted a screw into the cork with a screwdriver. "I want to be careful because this is a great year, beautiful varietal of wine. I have no idea what that even means, but I like Riesling, and I got a hammer and this is how I cork a bottle of wine," Scott explained. He then used the back of his hammer to dislodge the cork from the bottle in one, swift, and seemingly-effortless motion.
Deschanel was clearly impressed, entering the frame of the video in a hot pink sweatshirt, and sitting on her boyfriend's lap. "Why thank you," she said to Scott. The couple, who have been dating for nearly a year according to House Beautiful, toasted the successful uncorking, and enjoyed a sip of the Riesling together. Cheers to this easy method, and to you if you take a cue from Scott, and uncork your own bottle of vino sans corkscrew tonight!