These Are Chrissy Teigen's Secrets To Her Perfect Skin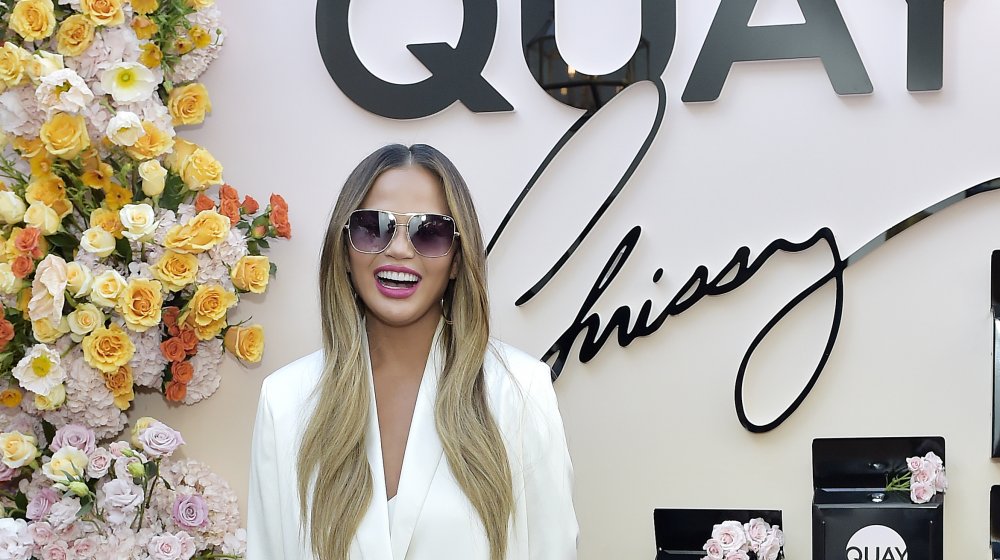 Stefanie Keenan/Getty Images
We may receive a commission on purchases made from links.
There are many things to admire about Chrissy Teigen, from her cooking prowess, to her hilarious sense of humor on social media. We have also noticed the model and mom's glowing skin. So we appreciated when Teigen posted a video on Instagram explaining exactly what her skincare routine consists of (via Bustle). "I will admit I am def proud of my skin lately and feeling myself!" the star said by way of introduction in her post.
Teigen went on to tout the benefits of using some of her favorite products. On the list? iS Clinical's cleanser and moisturizer, which could run you several hundred bucks (via Dermstore). Teigen also mentions Control Corrective SPF 30, which is a celebrity favorite, according to the brand's website, boasting oil-free protection from the sun in a silky formula. A 6-ounce tube will cost $45, but this, along with the iS Clinical products aren't even the priciest products in Teigen's skincare routine.
Chrissy Teigen also loves another celebrity-favored skincare product
Stars have long sung the praises of the La Mer brand. The costly cream counts Blake LIvely and Beyonce among its biggest fans (via Us Weekly). Teigen gives a shout out to The Concentrate, which costs $370 for a 1-ounce supply (via La Mer). The best-selling creme is equally-expensive — $335 for 2 ounces. Even Teigen admits La Mer is "$$, I know I know but I gotta be honest." The star goes on to share that she uses a much less expensive product as well: Biore strips! She then says she also follows her doctor's advice about which products are best.
Teigen shares she switches things up from time to time, but "The IS clinical cleanser and the lotion is the only thing I use consistently and they've always been so good to me." 
How much it will cost you to adopt Teigen's skincare routine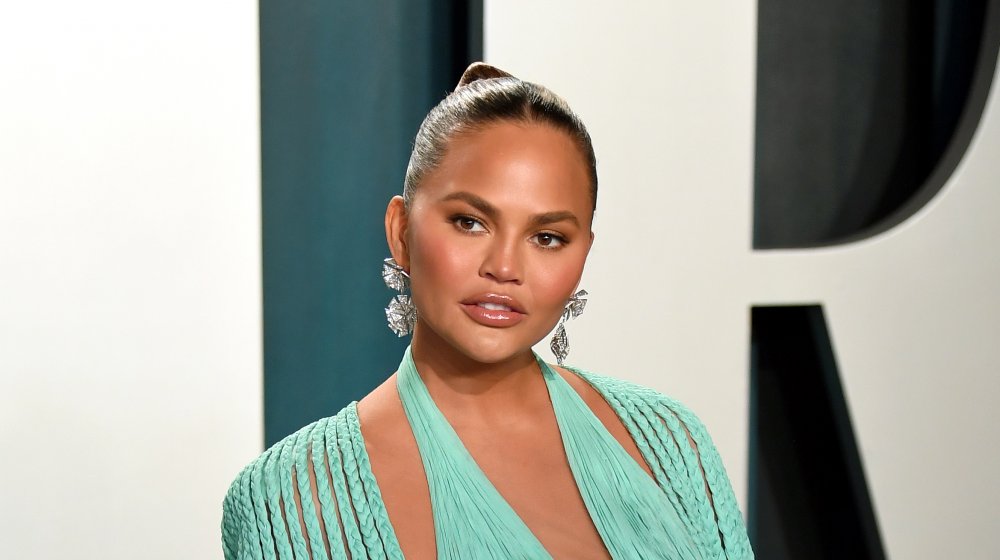 Karwai Tang/Getty Images
In an edit to the post, Teigen also calls out another product she loves. "Forgot one of my most important products, @drdennisgross alpha beta peel pads. So important for on and around my nose and chin. You'll notice a HUGE difference!!" The affordable and top-rated pads target fine lines and wrinkles, according to Sephora.
Finally, Teigen mentions one other product she favors when she's feeling "icks," and that's Dr. Simon Ourian's Firm and Fade Cream. You can receive a virtual consultation with the Beverly-Hills based doctor if you too want to enjoy glowing skin like Chrissy Teigen. But you'll probably also need to have several grand to spend on a skincare routine every few months — according to Insider, the entire product lineup costs $824 to get started — and great genetics wouldn't hurt either.