Why You Should Never Buy Clothing At Sam's Club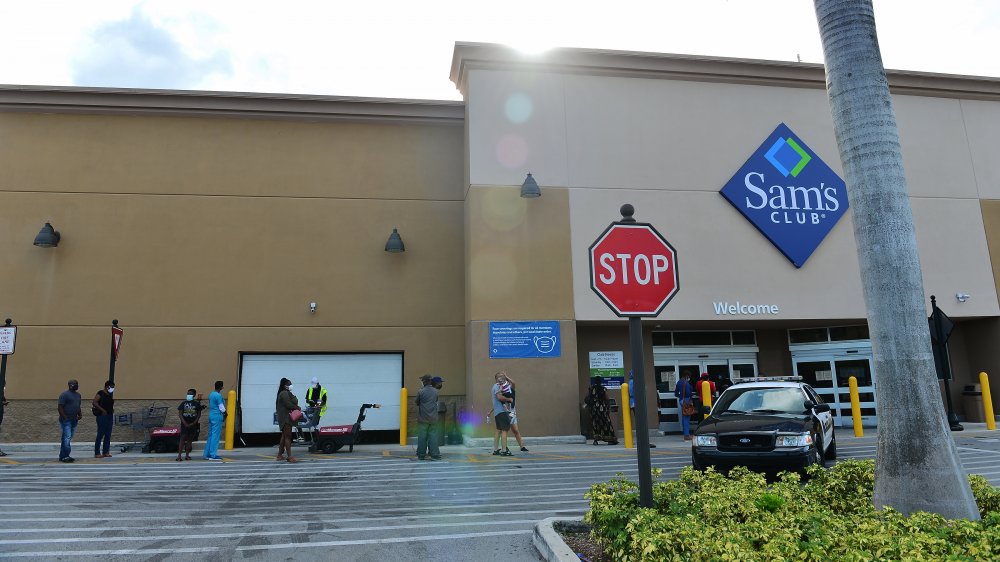 Johnny Louis/Getty Images
Bargain hunters worthy of the title will have their favorite destinations they visit regularly, either to just browse, or to pick up the things they need. And more often than not, they'll have a membership to Sam's Club — which has real deals, and offers hefty savings on everything from food and drinks, to household cleaners and furniture. While you can pick up pretty much everything you need from just one place, savvy shoppers will also tell you that there are things you should snatch up, and others you should pass up — and one of these items is clothing.
Jackie Warrick, Chief Savings Officer and President at CouponCabin.com warns, "If a designer clothing you see may If you spot your favorite designer clothing on the racks at a warehouse store, be wary. Most famous designers make less expensive summer lines just for warehouse clubs and outlet stores — and these lines may be lower quality. So if you want long-lasting, well-made clothing by top designers, shop elsewhere" (via Today).
Designers are copying their own designs and selling them cheaply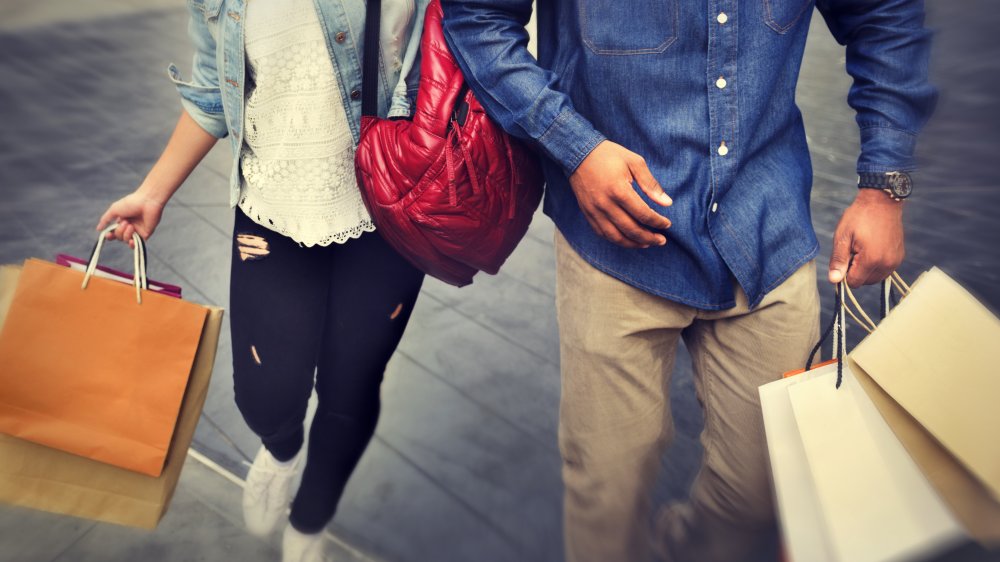 Shutterstock
In case you think this only happens at Sam's Club in particular, and warehouse clubs in particular, think again. Many designers and high-end department stores produce more than one line — one that retails at full price, and another line that is aimed at the "aspirational shopper." Items targeted for the latter are distributed at outlet stores, which could be considered the fashion equivalent of Sam's Club. Many of the items sold there may have similar styles, but they won't be identical to the "real thing." For instance, you'll find tweaks from a different fabric, to different buttons or stitching (via Racked). As The Penny Hoarder puts it, luxury brands are copying themselves, and then selling you the knockoffs at their authorized stores. And unfortunately, the quality is cheaper.
Bottom line: If you see something you think might be a branded item of clothing at Sam's Club and you think its too good to be true, we regret to inform you, it probably is.