Jameson Isn't The Only Irish Whiskey You Should Be Drinking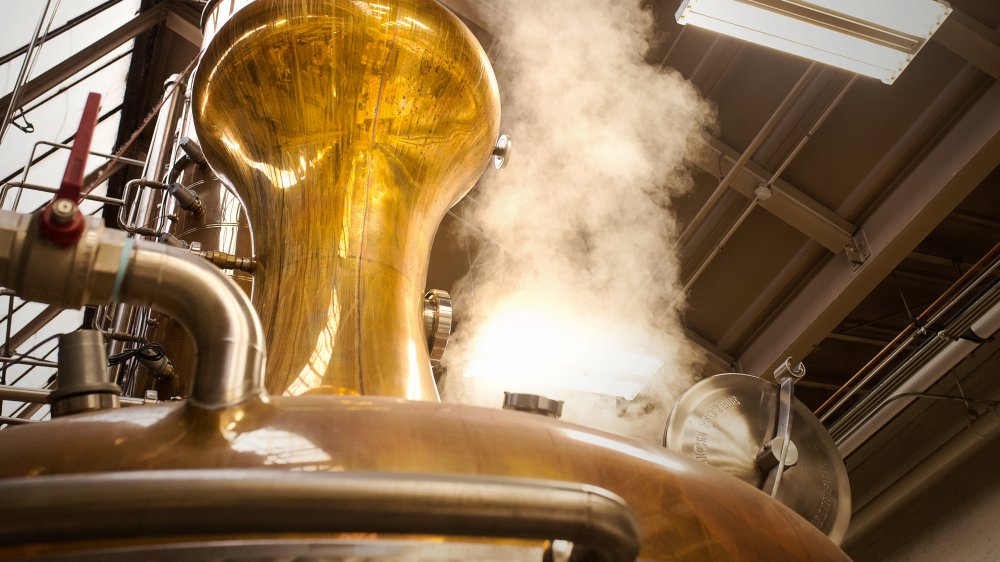 Shutterstock
When you think about whiskey, particularly Irish whiskey, there's a very good chance that Jameson is the first brand that comes to mind, which isn't exactly surprising. It's the bottle that is often picked up when you first want to get into Irish whiskeys, in part because it is highly marketed. Just like many brands we know and love at the grocery store, which pay for the best store placement to increase the likelihood of being purchased, Jameson spends a lot on its product placement, too.
In fact, product placement is a global $40 billion industry (via WARC). Within a year, Jameson spent just under $100 million on advertising, which included digital, print, and national television ad placements (via Media Radar). That's why you saw so much of the Irish whiskey throughout the television show "True Detective" (via Brands and Films). 
While Jameson certainly is good, it isn't necessarily the end-all of top-shelf Irish whiskey. There are so many other distilleries producing incredible Irish whiskeys you need to try. And with more distilleries setting up production in 2020 after reaching a 120-year high record of distilleries in 2019, there are more bottles to try than ever (via Distiller).
Irish whiskeys with women at the helm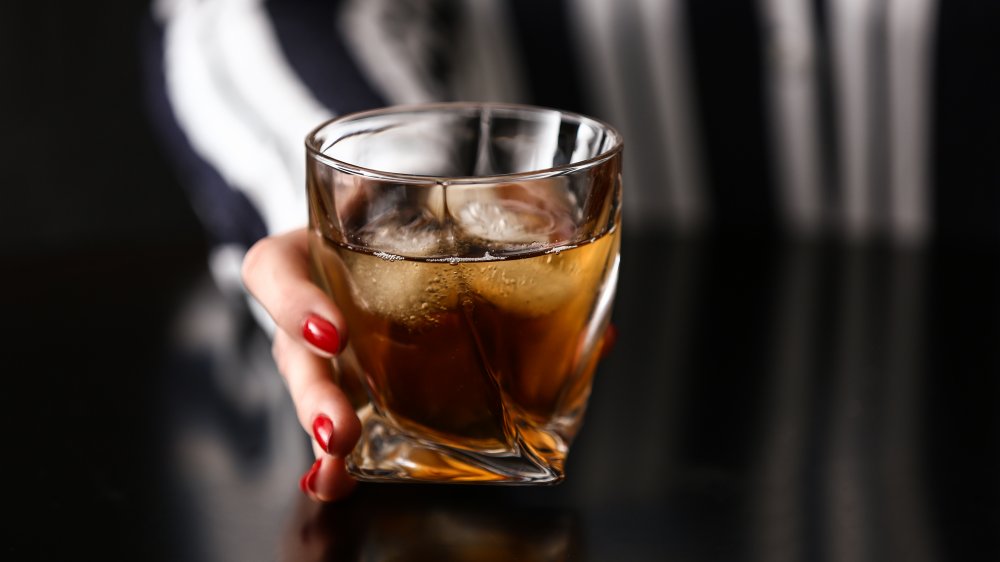 Shutterstock
For an easy adjacent step to Jameson, Bushmills is a natural Irish whiskey to try. Helen Mullholland, Bushmills' Master Blender, has been with the distillery for 26 years — since she completed her apprenticeship with the company after college, per Barron's Penta. The world's oldest licensed distillery shines best through its single malt whiskeys, and Mullholland agrees. "There is a whiskey for every occasion from the original Bushmills blend to the incredibly special moments when you get out one of the three aged single malts," said Mullholland (via The Irish Times). 
Also, Chapel Gate, which makes J.J. Corry whiskeys, is another small brand to try. It is the only Irish whiskey that is made by an all-female team. Not to mention, the founder Louise McGuane brought bonding — storing another distillery's whiskey in her own barrels and blending the whiskey herself –  back after 50 years without the practice (via The Spirits Business).
More noteworthy Irish whiskeys
Teeling is another Irish whiskey to try. The distillery's history dates to 1782 when there were a lot of distilleries in Dublin. However, many closed over the years, and Teeling was actually bought by the Jameson family at the turn of the 20th century. Later, they started another distillery, Cooley, in 1987, which was also bought out. Teeling's two sons used the money to start the distillery we know today as Teeling (via Difford's Guide). Their whiskey is apparently so good, they've won more than 250 awards at international competitions and the world's best title (via Teeling). 
Glendalough is also a smart choice. The distillery is actually located near a 6th-century monastery in the Wicklow Mountains south of Dublin (via Glendalough). For a top-winning pick, try the Pot Still Irish Whiskey, which won gold in the 2020 World Whiskies Awards. The whiskey's fruity and citrus notes are only enhanced by the new Irish oak casks that it has been aged in. Plus, as a part of a sustainable program, each bottle is numbered, so you can even discover which tree was used to make the cask that aged your whiskey.