New Ways To Dress Up Your Little Black Dress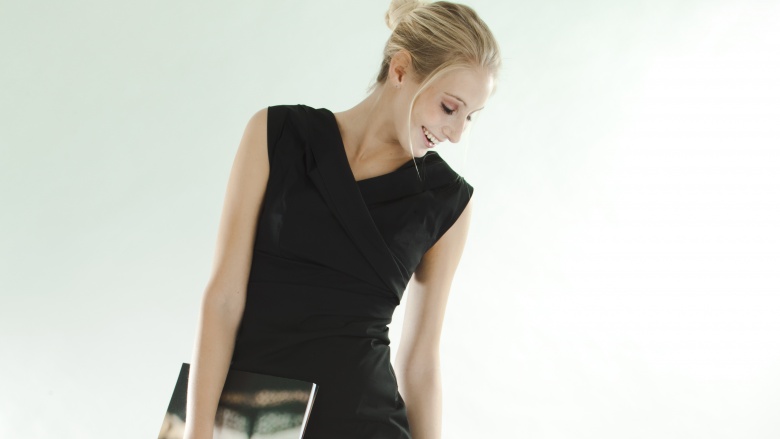 Shutterstock
The LBD, aka "the little black dress," is a staple of anyone's wardrobe, from on-trend fashion girls to the casual fashionista to those who view clothes as utilitarian and nothing more. Your wardrobe requires a black dress (or seven) for multiple occasions in which your attendance is required. You need it for a date. You need it for a wedding. You need it for your little sister's grade school graduation. Yes, you need it for funerals. You name the event and you can be sure a little black dress is more than suitable, no matter the scenario.
That's because the little black dress avails itself of so many styling options. It can be dressed up, down, or sideways. It can be extra fancy if you add sky-high heels or gobs of jewelry. You can go semi-casual if you don it with tights. There are innumerable street style options, too. See what I mean? The LBD has infinite possibilities.
How you style it with accessories is what makes your LBD as distinct as your DNA. The styling is also what makes it fitting or appropriate for whatever it is you are doing while wearing it. Here are new ways to punch up your little black dress.
Layer on the necklaces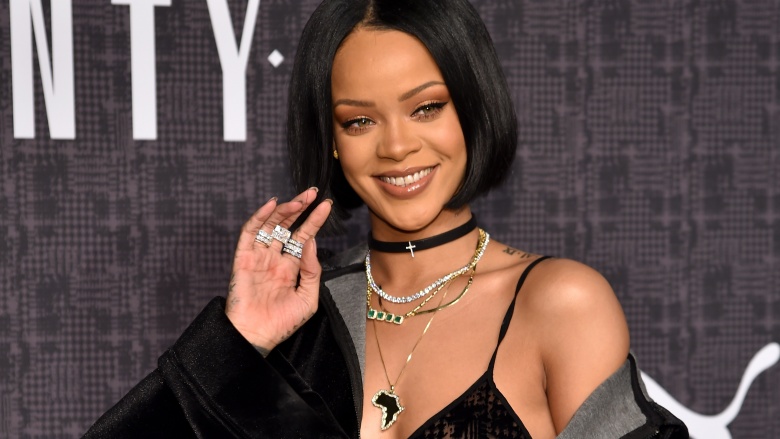 Getty Images
Wanna rock a simple little black dress like an easy, breezy slip dress? Of course you do. Pair it with stacks of statement jewelry. Layer several necklaces with a thin, '90s style choker. You don't need to break the bank. Retailers like Forever 21 have plenty of cheap 'n' chic, on-trend necklace options. Don't be shy about adding necklaces you haven't worn in years that are buried at the bottom of a drawer. Put them back in rotation. Use Rihanna as your inspiration, since at the time of this writing, she crushes the multi-necklace trend.
Stack your bracelets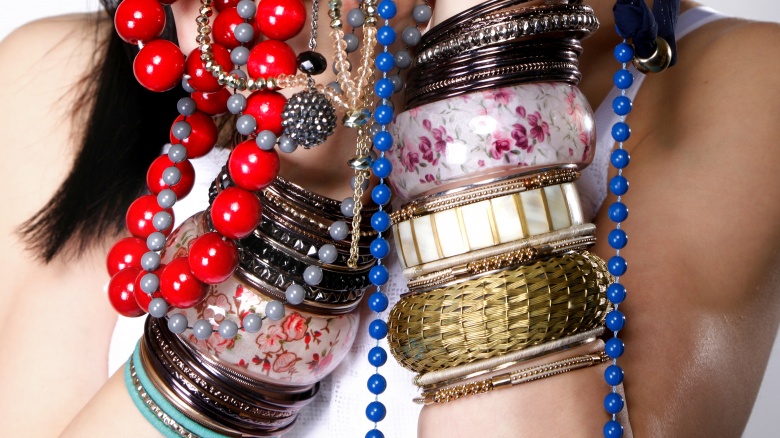 Shutterstock
Toughen up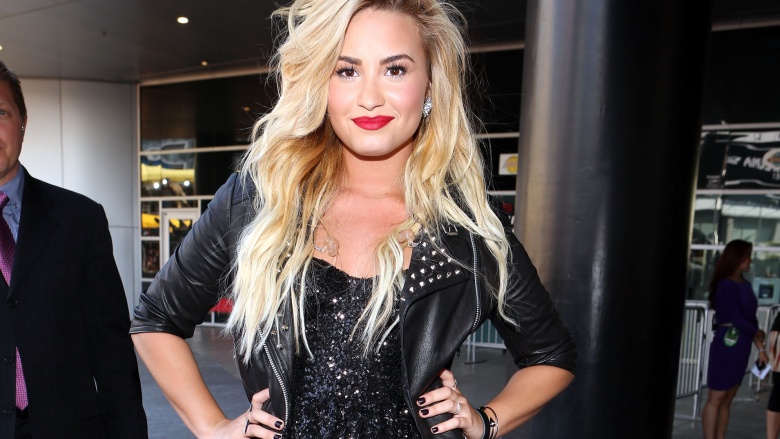 Getty Images
You can totally toughen up a simple or super feminine black dress with ruffles by throwing on a cropped leather jacket or a bomber, like Demi Lovato has done many times in her fashionable life. Add a pair of combat boots — the more beat up, the better — and you end up with major street style. On the flip, you can ditch the jacket and still look badass with beat up boots. Fashion is way more fun when you focus on your contrasts, which is why a leather jacket always works with the LBD.
Tights, tights, tights!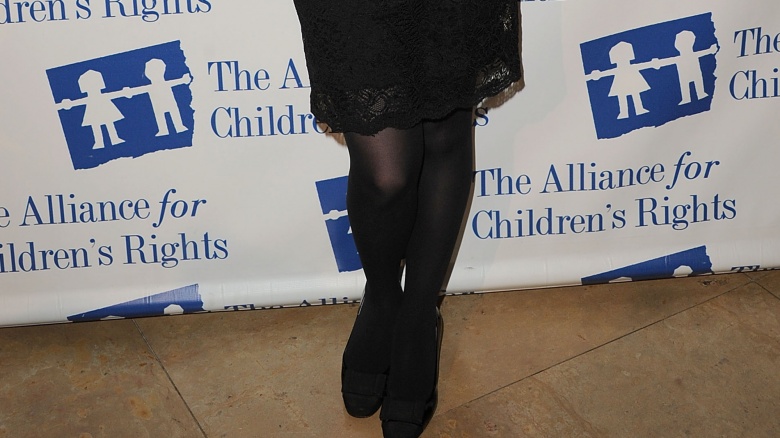 Getty Images
Thick, black, opaque tights can help a little black dress transition to fall, when temps drop and you don't want to expose bare (and possibly chalky or dry) skin. You can still get away with short sleeves, but if you want to cover up your legs, do so with tights. Zooey Deschanel (pictured) always pairs her girlish dresses with black hosiery. Tights are a modern and cute convention, and they are meant to keep you warm. Fashion plus function is always a winning formula.
Glow, baby, glow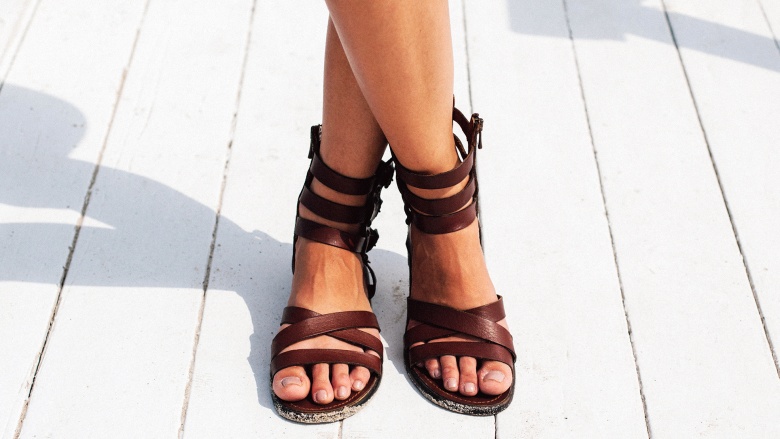 Shutterstock
If it's warm out and you have no need for thick, black tights, you can show off your stems in your little black dress. The best way to call attention to your legs? Glow, that's how! Slather legs with a moisturizing, shimmering lotion or body oil. FarmHouse Fresh Agave Nectar Body Oil will give you the dewiest, most glimmery gams ever. When your LBD hem is short, there is absolutely no excuse for pasty, dry skin.
Pair it with a denim jacket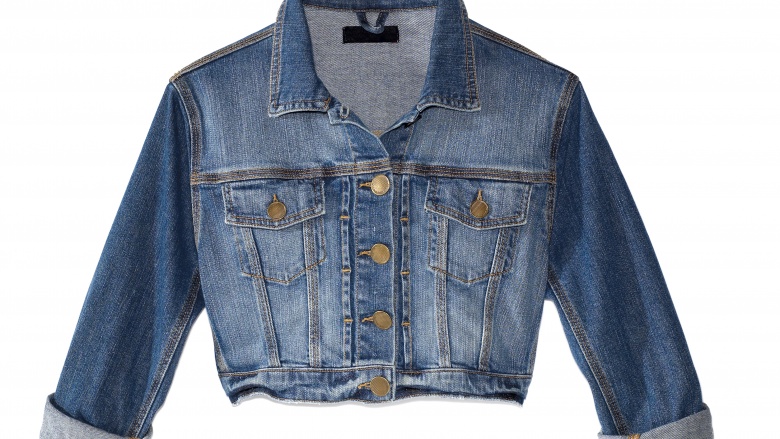 Shutterstock
A denim jacket is as much of a closet staple as a leather jacket, but the jean topper is a bit more casual and much less tough. Go with a structured, fitted, or cropped cut to add a casual vibe to your feminine frock. You can grab a denim jacket to wear with your little black dress at Target, Macy's, Old Navy, or any jeans-selling outpost at your local mall.
Consider your fabric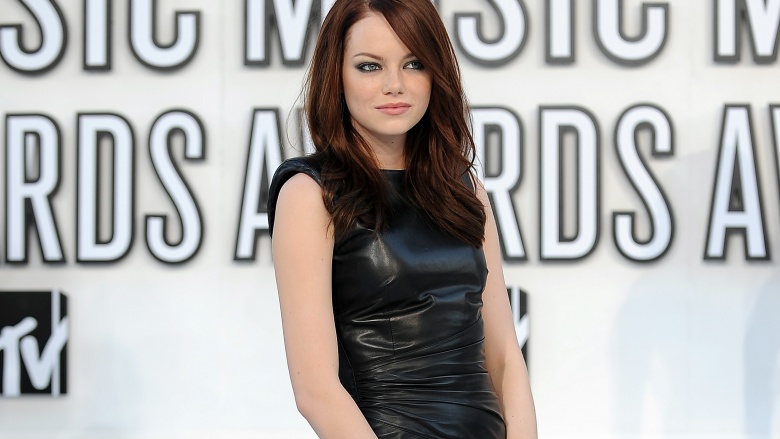 Getty Images
Another way to dress up a little black dress involves minimal advance planning, forethought, or accessorizing. Think about your fabric. If it's unique enough, then you can skip accoutrements all together. Grab a faux leather LBD — ASOS and Zara often have endless affordable options that are cribbed straight from the runway. The material will let the LBD stand on its own. My black leather LBD inspiration remains Emma Stone at the 2010 MTV Video Music Awards. She wore a ruched, sleeveless, black leather mini that is one of my all-time fave Stone looks ever. Her porcelain skin, steely and smoky eye makeup, and auburn locks paired perfectly with her sexy frock.
Go for the gold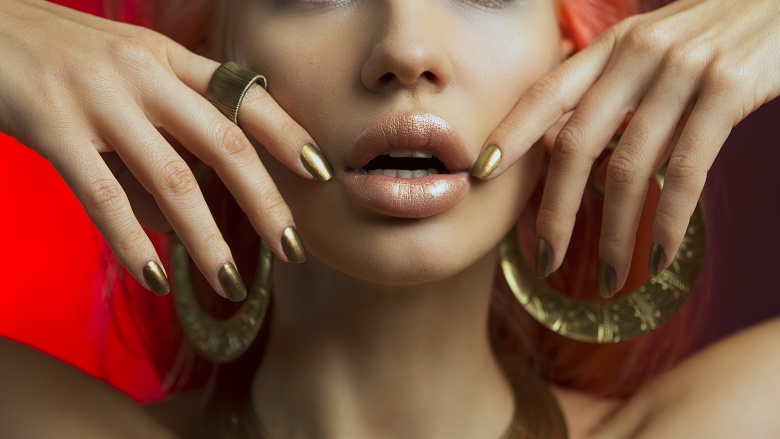 Shutterstock
Nothing pops better against black than metallic, gleaming gold. Do all gold accessories with your little black dress, even your manicure. Go with a molten mani and make sure all your accessories, including your lipstick or lip gloss, are matchy matchy. It's an easy way to get serious glam.
Blaze of glory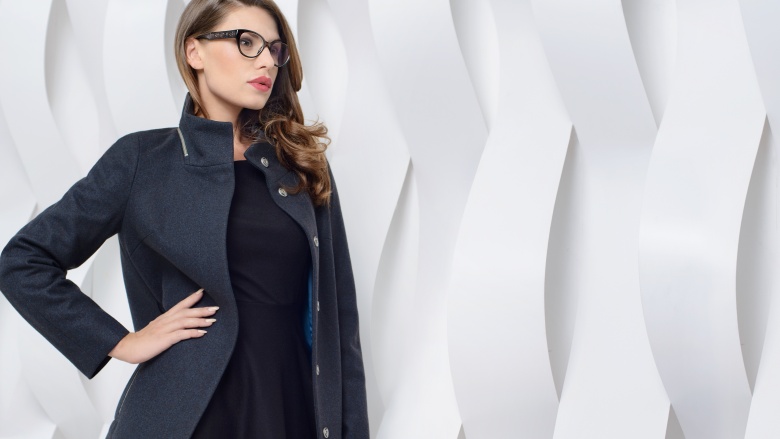 Shutterstock
A blazer is a classic and ripe accessory. Add an oversized blazer to your little black dress for another element of contrast. I specifically recommend wearing a preppy blazer with an LBD with a full or tiered skirt. The structure will add a masculine contrast. Or top an LBD that has similar clean lines and you will end up with a stunning, totally pulled together presentation. A blazer is also a perfect choice for a job interview or important professional meetings.
With an "it" bag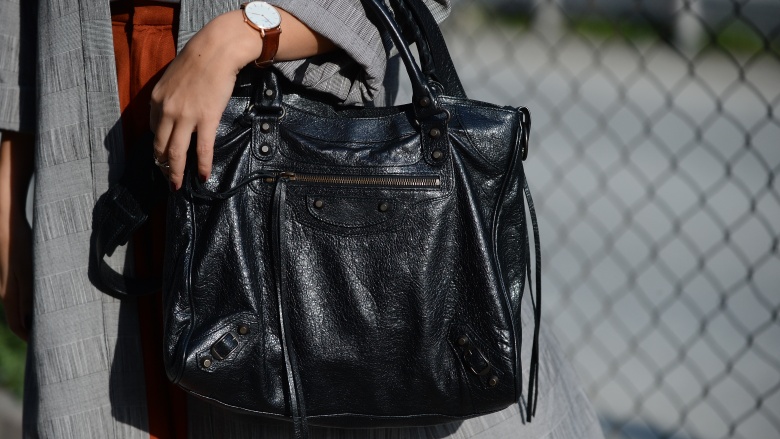 Getty Images
Nothing complements a little black dress as well as an "it" bag. Splurge on — I prefer to say "invest in" — an "it" bag, one you will own forever and use for several seasons, and carry it while wearing your LBD. "It" bags are usually by a luxe label and are rather roomy. When you rock an LBD with one of these purses, you need not worry about other accessories.