Where Does Giuliana Rancic Live And How Big Is Her House?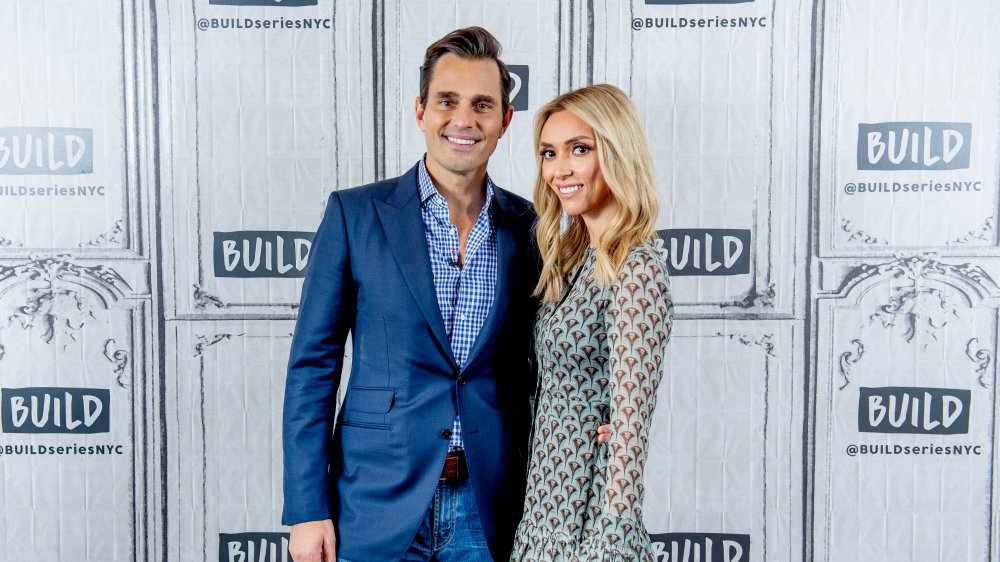 Roy Rochlin/Getty Images
From E! News to The Apprentice, the Rancic empire has grown from multiple TV shows to a prosecco line, two restaurants, and even a clothing label. After marrying in 2007, Giuliana and Bill have created a massive empire built on real estate, television, and more. Spending their time between Bill's hometown of Chicago, as well as Los Angeles and Washington, D.C., the Rancics now have settled down in Brentwood, a neighborhood outside of Los Angeles — at least until they find their next home to flip (via Chicago Splash).
A zip code with a hefty price-tag (not that Giuliana has to worry about price), Brentwood Park boasts some of the most luxurious real estate on the West Coast. With their latest purchase being their 12th real estate property, the Rancics spared no expense in the purchase of their $7.7 million Georgian abode (via Dirt).
Giuliana and Bill snagged their new home for almost $2 million under the original asking price. Built in 1986, the home will likely undergo renovations that suit the entrepreneurial duo and their family. After flipping and selling their last home in Los Angeles in 2012, time will tell how long the Rancic's reside in their new digs.
The enormous Brentwood home is undergoing a facelift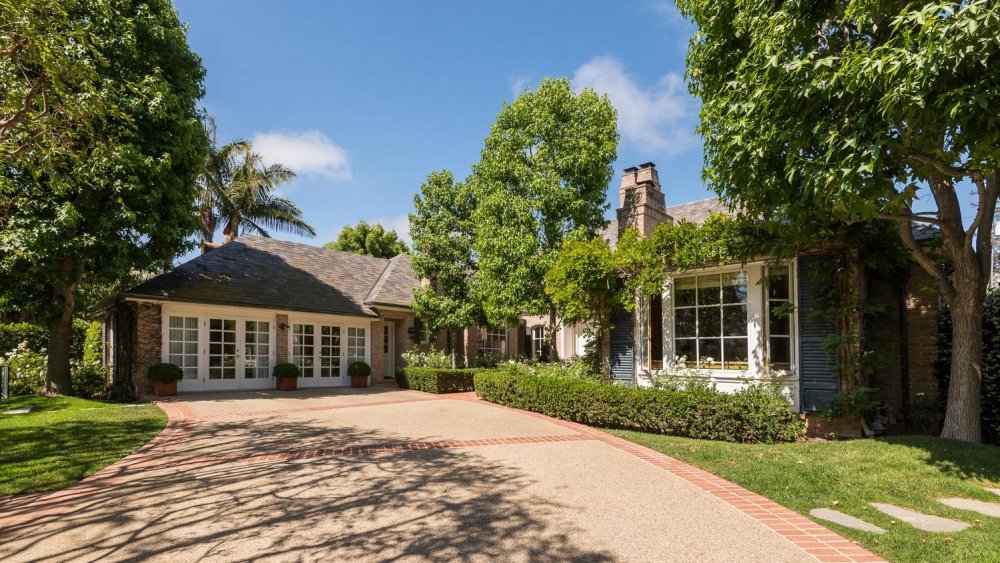 Berkshire Hathaway HomeServices
With 8,323 square feet of space to work with (via The Chicago Tribune), the new Rancic home features five bedrooms and 5.75 bathrooms. Dirt states that the home also has a maid's quarters along with three guest-bedroom suites. In addition to an expansive living area and dining room, the property has a breakfast nook with a fireplace and a library. Although, Bill and Giuliana aren't a couple that likes to keep things the same. After redoing their former homes, including their 8,098 square foot vintage Chicago mansion, it's no surprise that the entrepreneurial duo already started renovations on their new property. 
Last December, Bill posted a video on Instagram from outside of their new Brentwood home with the caption, "Let the renovations begin!" With Giuliana's eye for style, it's no doubt that the home will attract attention once its facelift is complete. 
The couple renovates in LA and vacations in Idaho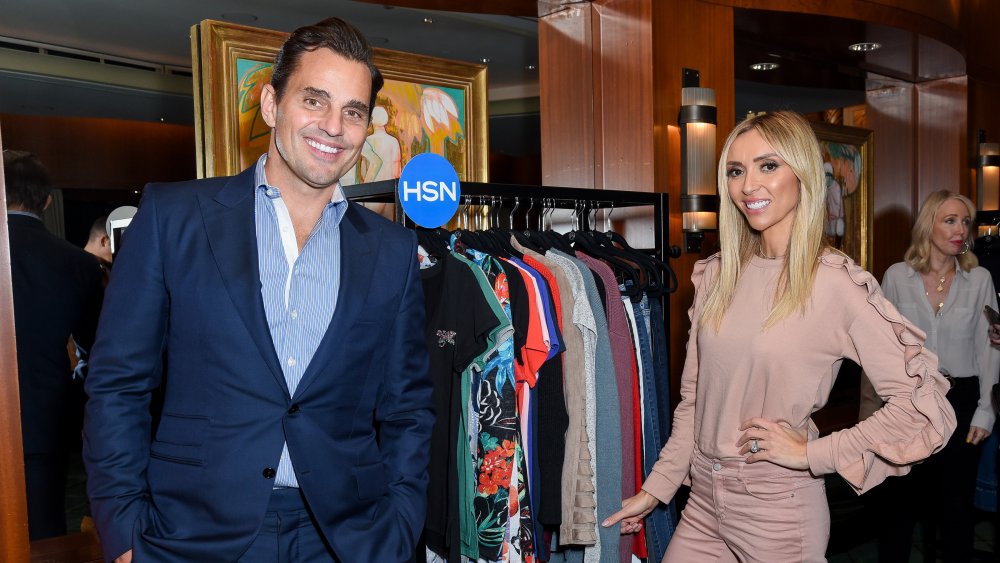 Presley Ann/Getty Images
Complete with a pool, lush gardens and terrace, the Rancic's new home boasts gorgeous features in both its interior and exterior. With French doors that open to the backyard, the family can enjoy the entirety of the .45 acre lot – which is relatively large for this area in Los Angeles. The lower level leaves space for a workout room, laundry room, and multi-car garage.
When Bill, Giuliana and their son, Duke, need more outdoor time, however, they can head to their Idaho lake home. Nestled on the shores of Lake Coeur d'Alene, the 4,900 square foot lake house got a makeover of its own in 2018 (via People). The Rancics told Architectural Digest that they "completely changed everything" in the home during their renovation of the five-bedroom property.
Between their properties in Brentwood and Idaho, it looks like Giuliana has plenty of space to work on her passion projects and spend time with her son. Considering their real estate flips, new endeavors and love for each other, it's no wonder why so many people consider the Rancics to be the ultimate #relationshipgoals.