Walmart Shoppers: McDonald's Has Bad News For You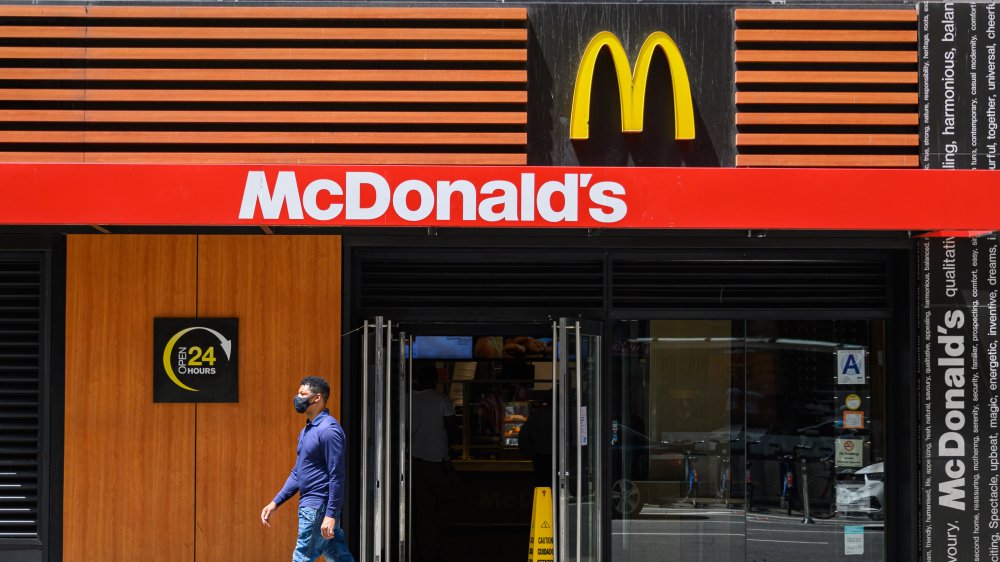 Noam Galai/Getty Images
What's better than the convenience of picking up everything on your shopping list at Walmart? Well, grabbing lunch or dinner from the in-store McDonald's, of course. Unfortunately, this quick-serve dining experience may no longer be available at the Walmart near you. McDonald's announced it is closing 200 of its restaurants, with half of the locations affected, at Walmart stores (via USA Today). The reason for this decision is that drive-thru spots are simply more profitable in a post-coronavirus world. According to the restaurant chain, the closures were planned for the future but the downturn in foot traffic — given the pandemic — has prompted McDonald's to put the pedal to the metal on shuttering the in-store and mall locations.
That's not to say that McDonald's didn't respond well to the changing conditions surrounding the virus. As CEO Chris Kempczinski explained on an earnings call this week, "Within a matter of weeks, the McDonald's system made operational modifications across 30,000 restaurants, while closing and then reopening another 9,000 restaurants. We introduced new safety procedures in all our restaurants, modified our menus and developed new contactless ways to serve our customers."
How McDonald's business fared over the past several months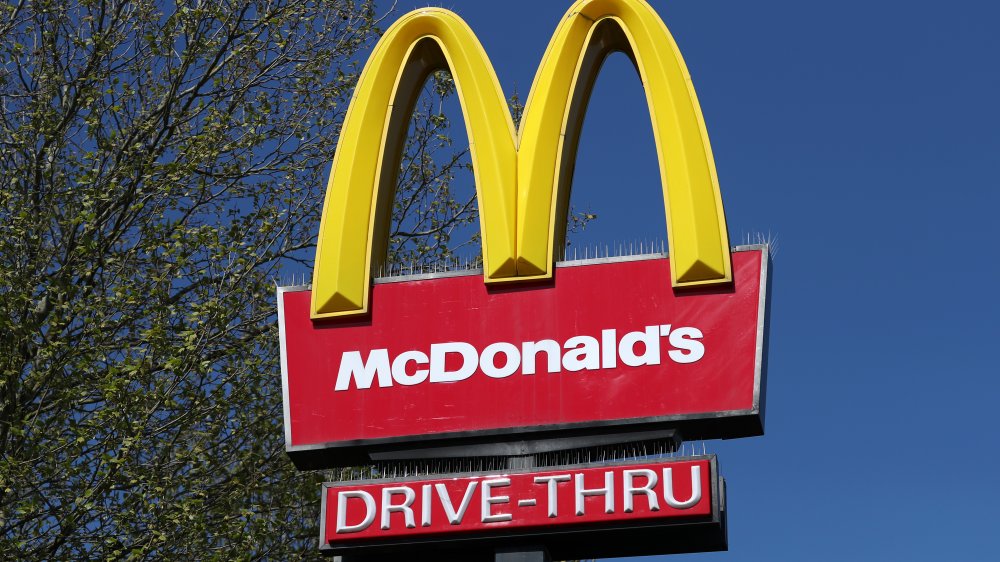 Naomi Baker/Getty Images
According to the company, drive-thrus are rebounding following a 39 percent drop in sales over last year in April, and a 12 percent drop in June. Restaurants that do not offer a drive-thru are struggling. Consider that after initially opening dining rooms, McDonald's put the brakes on inviting customers inside restaurants to eat their Big Macs and fries. As of now, McDonald's hasn't said when in-restaurant dining will resume, but it could be at least a month.
Another piece of Mickey D's business that is hurting is breakfast, as, according to Kempczinski, disruptions in commuter patterns mean less Egg McMuffins being turned out in the morning (via CNN). But in the end, despite "low-volume" Walmart locations being closed, and a 30 percent drop in sales for the second quarter — which ended in June, and marked the lowest quarterly earnings in 13 years — the company is optimistic that the worst is over (via People). Kempczinski reported seeing "significant increases" in drive-thru traffic recently, and added food delivery has helped, too.
How restaurants in general have fared during the pandemic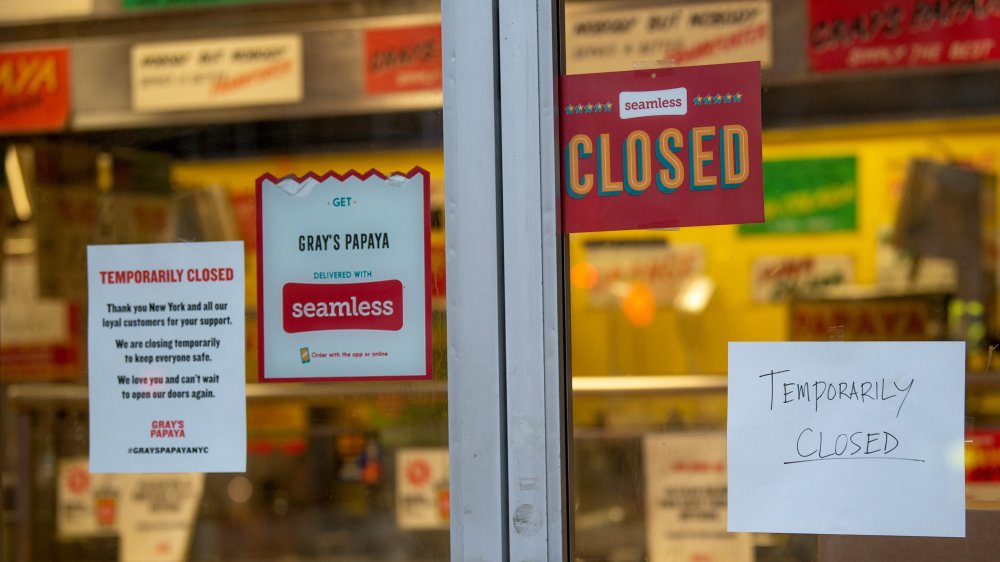 Alexi Rosenfeld/Getty Images
"In many markets around the world, [most notably] in the U.S., the public health situation appears to be worsening. Nonetheless, I believe that Q2 represents the trough in our performance as McDonald's has learned to adjust our operations to this new environment," Kempczinski told CNBC. 
McDonald's is in good company, so to speak — but not really. Other restaurants that have closed locations in light of the changing landscape during COVID-19 include IHOP, TGI Friday's, and Denny's. Steak 'n Shake announced closures of over 50 locations in May, and Dunkin' is planning to close 450 of its Speedway spots. According to ABC News, Yelp data reveals 16,000 restaurants are permanently closed following coronavirus-related disruptions to their businesses.