Why You Might Want To Think Twice About Shopping At Outlet Malls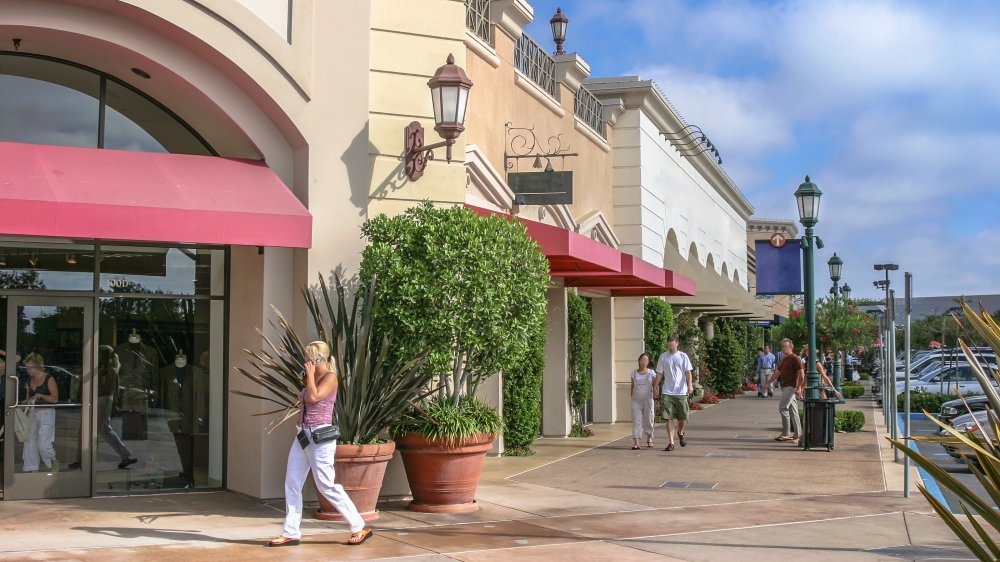 Shutterstock
Fans will tell you that there is a great deal of joy that can be had through outlet shopping. Many outlet malls are set outdoors, so you can work in a bit of healthy retail cardio as you dart from one branded shop to another in search of good deals. 
Once upon a time, outlet stores were places where you could score overstocks, items that might be damaged or have a few factory defects, or even off-season designer goods which didn't get sold in department stores. But today, outlets have become a place for high-end stores and designers to sell branded goods that are actually lower-end items that never see the light of day at the more high-end retail boutiques. 
As Consumer Education Specialist Colleen Tressler notes in her blog for the Federal Trade Commission, "Much of the merchandise sold at outlet stores is manufactured exclusively for them, and may be of lesser quality than the merchandise sold at non-outlet retail locations. The industry says it's responding to customer demand for merchandise that's similar to what's sold in the regular retail stores but at a lower price point." In other words, as Buzzfeed News points out, the outlets have become designer knockoffs of themselves. 
Most of the stock in outlet stores is of inferior quality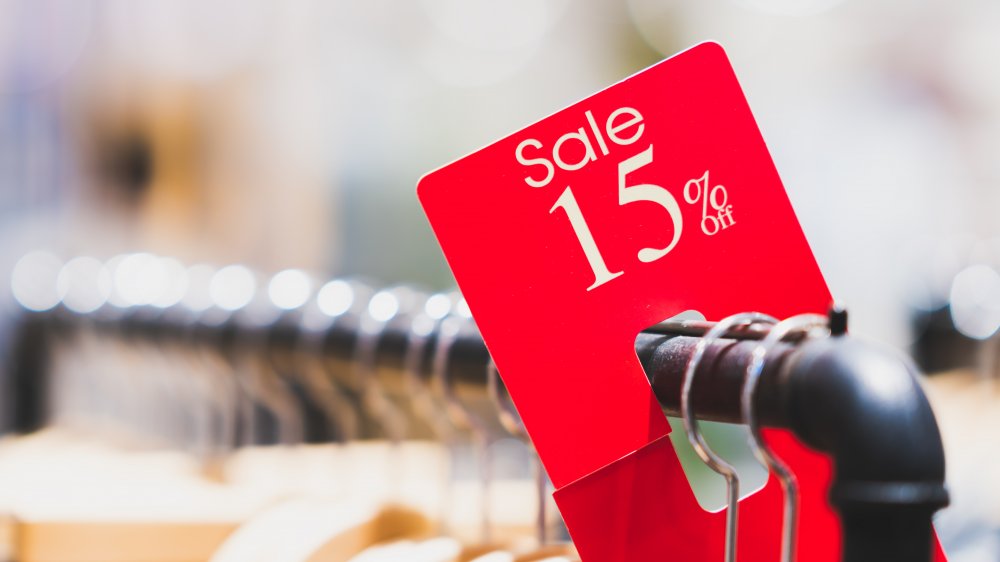 Shutterstock
Executives from Saks Fifth Avenue's outlet store, Saks Off Fifth, have told investors in the past that far from carrying overstocks, their outlet store in fact features a mix of items made up of leftover Saks inventory, private-label goods, and stock meant to be sold in stores by what they called "brand-appropriate vendors." And you can't consider price comparison tags as proof that the stock was meant to be sold in department stores — that is the manufacturer-suggested retail price, and doesn't promise the item was ever actually sold for that price. We hate to break it to you, but according to BuzzFeed News, that "price" is pretty much just a number.
Still, Consumer Reports has said that even though full-price versions of certain items are of far better quality, more comfortable, easier to use, and last longer, their slightly more inferior outlet versions can still be acceptable. "Retailers may change the product slightly to reduce their cost so they can sell it for less, but they still stay true to their brand quality," Linda Humphers, editor of the trade publication Value Retail News told the outlet.