The Heartwarming Story Of How Bindi Irwin Met Her Husband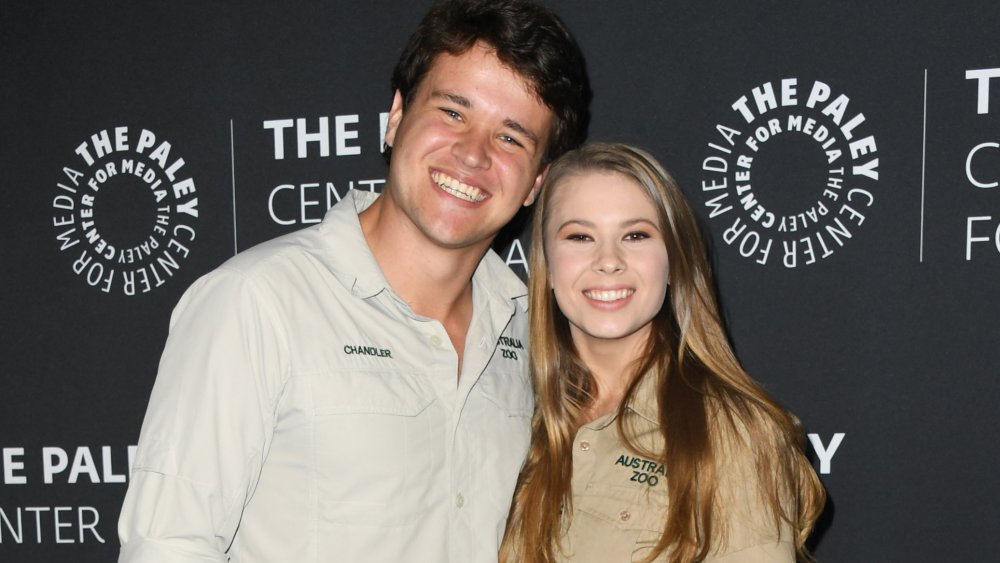 Jon Kopaloff/Getty Images
It's been nearly 14 years since the tragic death of Crocodile Hunter Steve Irwin, and in that time we've watched his beloved daughter, Bindi Irwin, grow up into a beautiful woman, following in her father's footsteps of conservation and animal advocacy. Growing up with such a loving and caring family, it's no surprise that Bindi would have an epic love story of her own thanks to her newlywed husband Chandler Powell. 
The two married just four months ago in an intimate wedding at their home away from home, the Australia Zoo. According to People, the happy couple exchanged handwritten vows before just three guests: Bindi's mom,Terri; her brother Robert; and her late father's best friend, Wes Mannion. The original wedding was meant to be a large affair with 200 guests. The current pandemic might have altered their plans, but it didn't alter their purpose, to celebrate their love.
Chandler Powell met Bindi Irwin at the Australia Zoo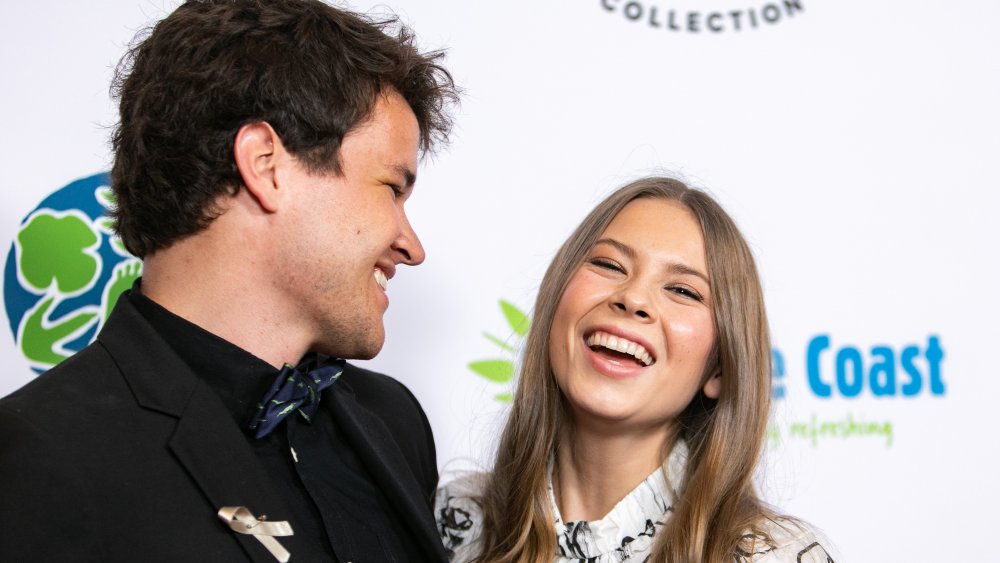 John Wolfsohn/Getty Images
The adorable couple met back in 2013 when he was visiting Australia for a professional wakeboarding competition. According to E!, the Florida native went on a tour of the Australia Zoo and teenager Bindi just happened to be doing tours that day. Talk about a meet-cute. The two had a connection, but it wasn't until weeks later when they actually started dating. In an interview with ET, Irwin explained, "He sent a letter asking my mom if he could stay in contact with me, and then Mom gave the letter to me and said, 'Is this person real?'" How cute is that?! 
The couple had a five-year long distance relationship that even included Bindi attending Chandler's high school prom in 2015. Through her winning run on Dancing with the Stars, and frequent flights back and forth from Los Angeles to Florida and Australia, the couple fell more and more in love, only making the distance harder to bear. Eventually, in 2018, Chandler Powell quit his job as a professional athlete and moved to Queensland to join the family working at the Australia Zoo! It was obviously the right move, and Irwin even gushed in an interview with People at the time stating, "I think I have found my one, and I'm so lucky. He is always encouraging me to follow my dreams, reminding me to stand up for what I believe in. I'm truly proud of Chandler because he is always unbelievably kind and optimistic. He is there [for me] no matter what."
Chandler Powell proposed on Bindi Irwin's birthday and they lived happily ever after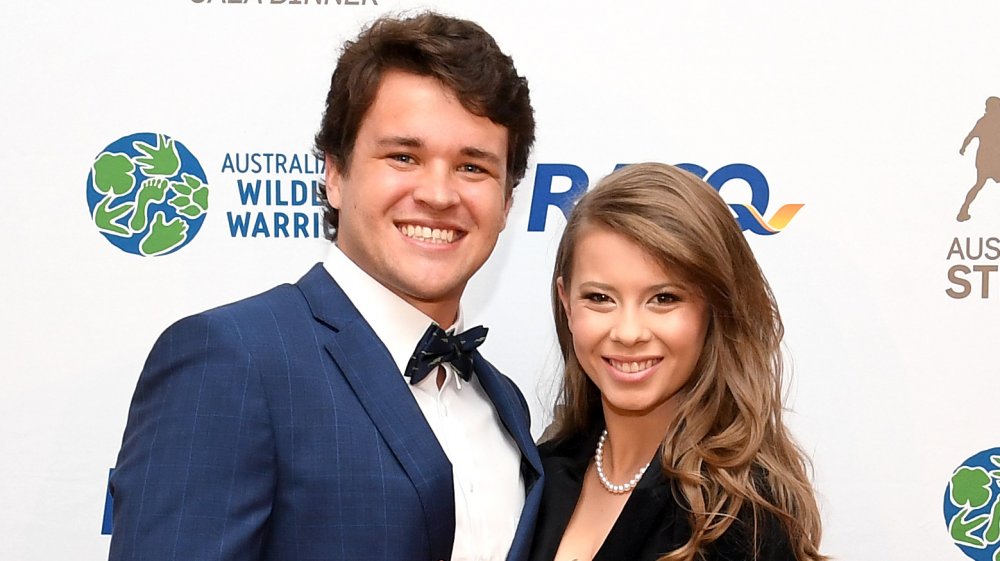 Bradley Kanaris/Getty Images
On July 24, 2019, Bindi Irwin's 21st birthday, Chandler Powell proposed with an eco-friendly lab grown diamond, made with recycled rose gold metal — the perfect ring for an environmental activist. On her Instagram post from that day she explained in the comments, "The ring captures the essence of who I am (with its vintage flare) and our life together, with the twisted band and scattered diamonds." 
In a recent interview with People, Chandler described that the happy couple's future looks bright. "It's lots of love, wildlife and of course khaki," Powell joked. "Just getting to spend our years doing what we love with the person we love."