Why Alanis Morissette Named Her Album Such Pretty Forks In The Road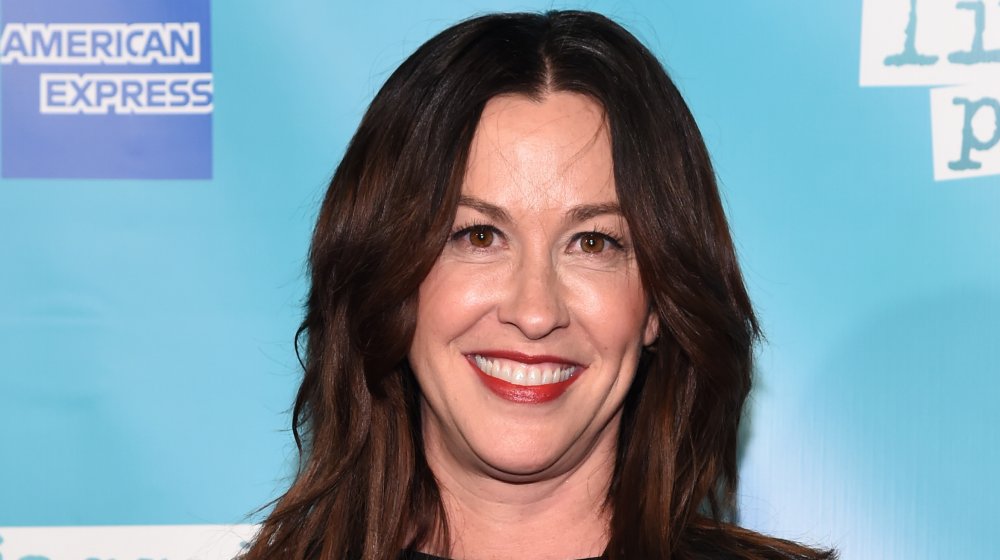 Daniel Zuchnik/Getty Images
Fans had to wait eight long years for the release of Alanis Morissette's latest album, Such Pretty Forks in the Road. While the album was originally set to drop in May 2020, Morissette moved its launch to July 31, 2020, due to the COVID-19 pandemic.
"I just thought it intuitively doesn't feel right to be putting a record out about one woman's crisis when we're in the middle of a pandemic," Morissette told Rolling Stone. "I got a 50-50 reaction depending upon which friend I told that information to. One would say, 'Yeah, wait, please. I can't take any more.' And then other friends said the total opposite thing: 'Are you kidding me? I want to lose myself in your story and in your words.'"
Morissette's album is deeply personal, something which is reflected in its title. Morissette explained that, when she was working on the album, she had recently moved to the San Francisco Bay Area after living in Hollywood for 25 years. "I just wanted to bring my kids somewhere else, where the value system was about relationships and community," she told the Irish Examiner. "So that was a big juncture, a big turning point to go up there."
Alanis Morissette's album title refers to 'all the junctures of change'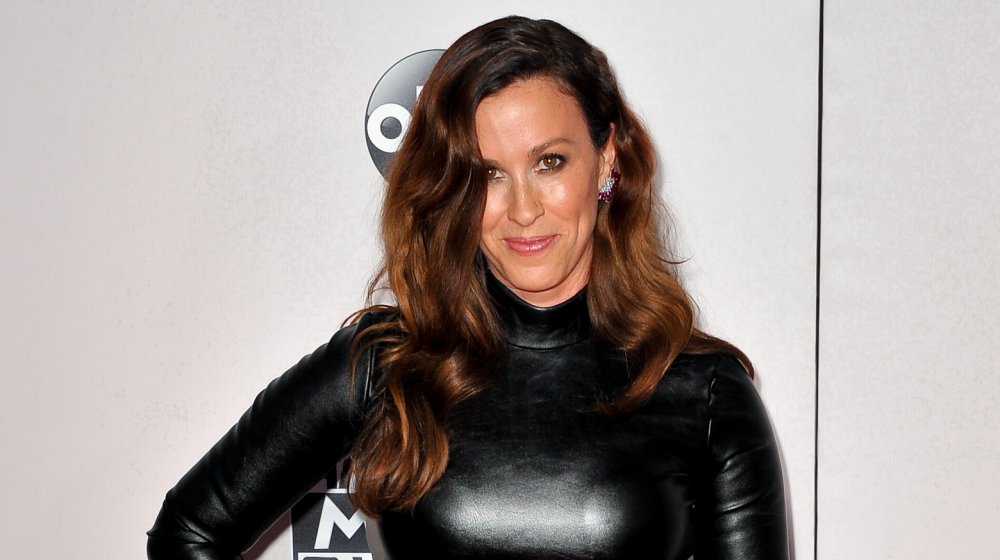 Allen Berezovsky/Getty Images
Morissette was thinking about the move and other turning points in her life when she wrote the album. "So I was just reflecting on all the big junctures," she said. "So that's why I called [the album] Such Pretty Forks in the Road, all the junctures of change, I hate change, but I also love it."
The name also comes from the line of one of the album's tracks, "Smiling." The line comes from the song's third verse (per Genius): "Such pretty forks in the road/ On this continuum I've been bouncing/ Life flashing promise before my eyes."
As noted by Rolling Stone, the song was released as the album's second single in February 2020. Co-written with Michael Farrell, "Smiling" was written for the Broadway show Jagged Little Pill the Musical, which was based on Morissette's iconic 1995 album, Jagged Little Pill.