This Magic Hairstyle Makes Your Hair Look Much Fuller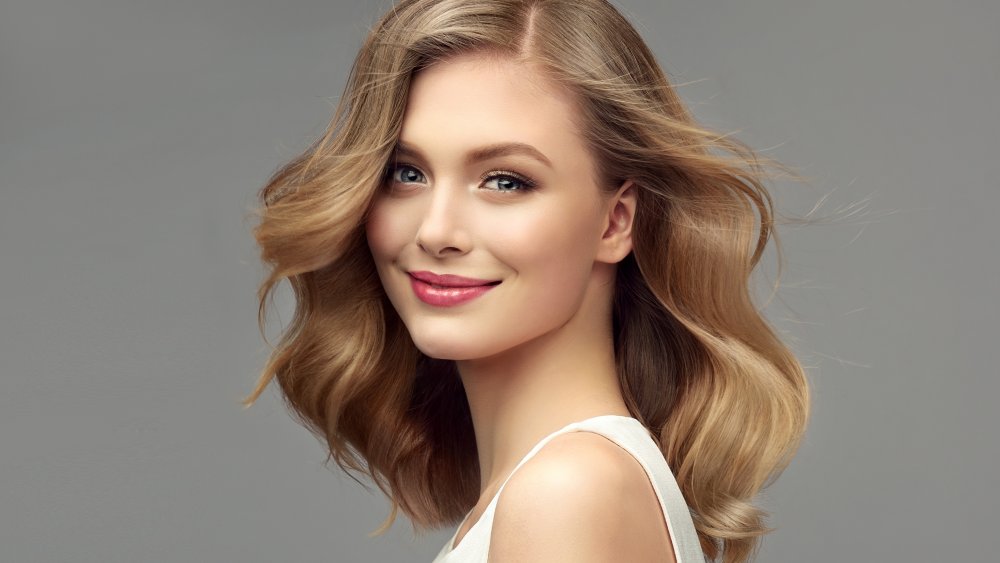 Shutterstock
Achieving a look that makes your hair appear fuller is actually quite easy when you have a few tips and tricks to pull from. Some hacks are more permanent than others, like getting a haircut that will maximize your hair's body, while others come down to how you style your hair. However you choose to go about amplifying your 'do, you can have fuller looking hair in no time.
There is a hairstyle that makes your hair seem fuller almost instantly, because it helps alleviate some of the natural weight of your hair. When your hair gets too heavy or long, it can actually pull a lot of the body or fullness down, and out, of your hair. "Often thin or fine hair that's very long can look stringy and even thinner since it's weighed down by the length," says to Nick Penna, owner and lead stylist of SalonCapri (via Good Housekeeping). So, you'll want to avoid long hairstyles and, depending on your preferences, stick to something that is mid-length to short, such as a blunt bob.
Other hairstyle tricks to try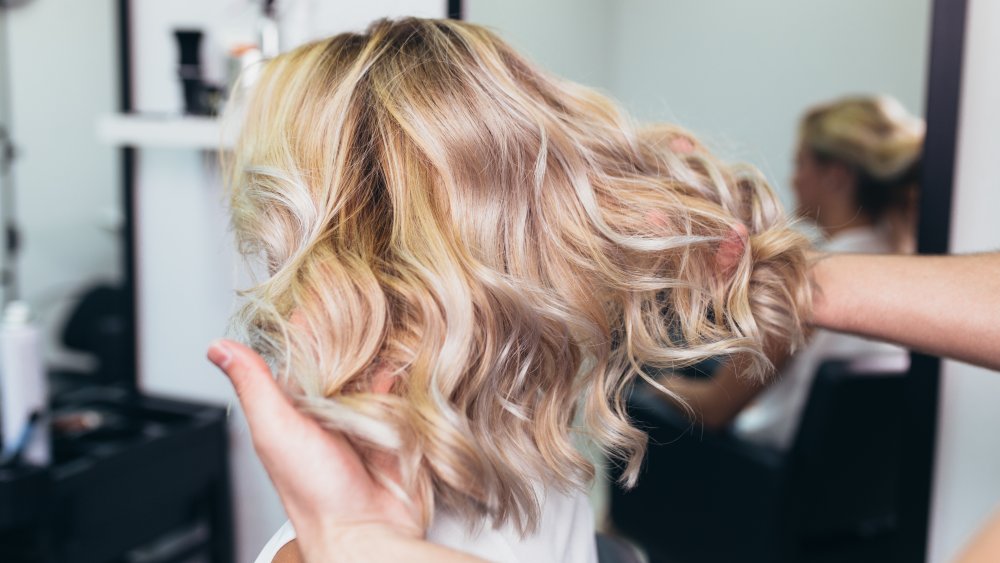 Shutterstock
Once you have the right haircut to make your locks look thicker and fuller, there are a few additional tricks that can help bolster the cut to make the most of it. One stylist, Claude Baruk of his namesake salon in Las Vegas says that adding texture to your cut is more beneficial than layers. "Rather than layering hair, texturizing the ends will make hair look longer and fuller," he said (via Today).
Holly Pistas, the artistic director at Gordon Salon in Chicago, also outlined the difference between layers and texture for Today. "Keeping layers near the crown of the head gives the hair more lift without interfering with the perimeter, giving the hair and the style more density," Pistas said.
Adding color to your roots, typically a slightly darker color, helps add depth to the look of your hair also. It can essentially hide just how thin your hair might be. It's kind of like filling in your eyebrows to make them look thicker, according to Fae Norris at Neighborhood Salon in Los Angeles.
Finally, use heat wisely to completely dry your hair. Some techniques like air-drying and towel drying can keep your hair from being as voluminous as it could be. But, heat is also damaging to hair. So, try to use a medium heat to fully dry your hair for the best, fullest results.