Older Actresses That Always Stun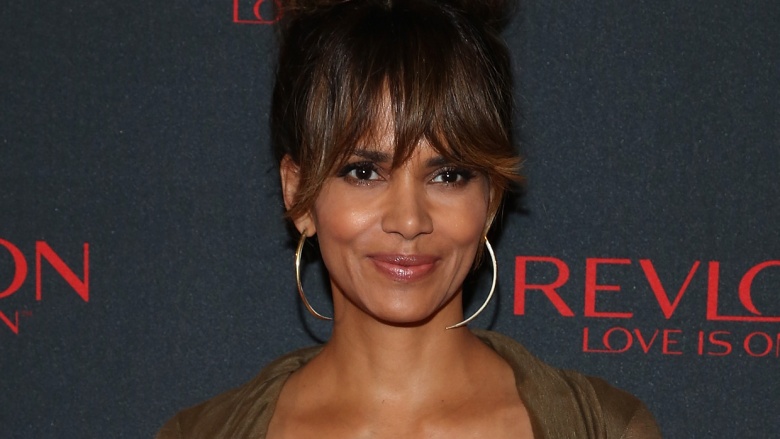 Getty Images
Life after 50 looks pretty great on these Hollywood actresses who are at once screen legends and lasting beauties. Not only do they all boast successful, long-lived careers, but they've also always seemed to know exactly how to dress to their individual style strengths. These women just never fail to wow when showing off their stuff, on film sets and red carpets alike.
Helen Mirren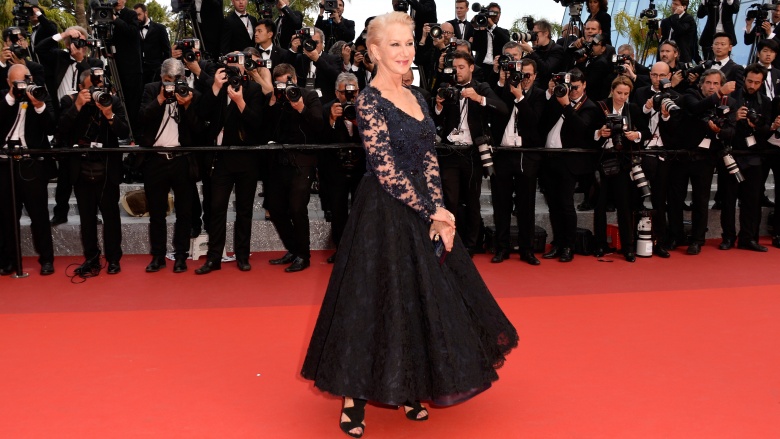 Getty Images
Dame Helen Mirren is a living master class on panache. She is a total tastemaker, and what's better is that she knows that about herself and is not afraid to flaunt her beautiful figure and eye for finding flattering fashions. No wonder they gave her an Oscar for her work in The Queen — Academy voters probably assumed she was starring in her own biopic in that movie, based on the title alone. Everyone could stand to take a few notes on how to exude such grace and spunk at the same time, just like she did in this navy-black Bruce Oldfield gown that gave her a little sleeve lace to compliment her inner elegance at the 2016 Cannes Film Festival premiere of The Unknown Girl. She just keeps getting better and better.
Sharon Stone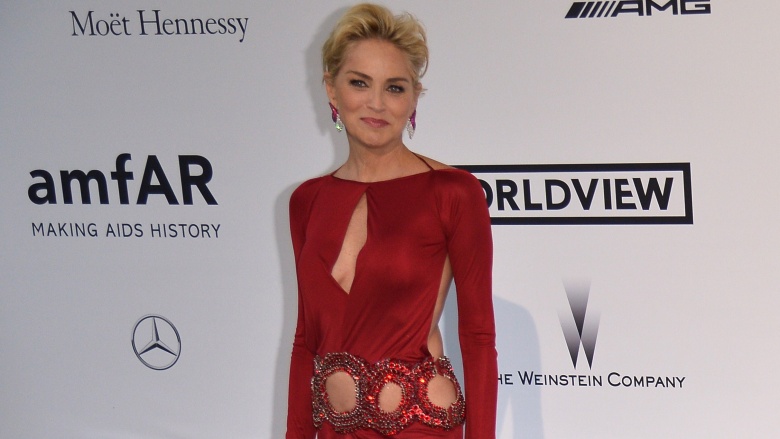 Getty Images
Someone should really consider green-lighting a scientific analysis of the waters over in Meadville, Pa., where Sharon Stone was born, because the supply was obviously spiked with youth juice somewhere along the line. Stone, who has not slowed down a bit since she first arrived on the Hollywood scene in the early '80s, has a basic instinct for coming up chic every time she steps out, just like when she made every jaw in the room drop by stepping out in this siren red Roberto Cavalli gown for the 2014 amfAR charity event at Cannes. The woman was actual fire that night.
Jane Fonda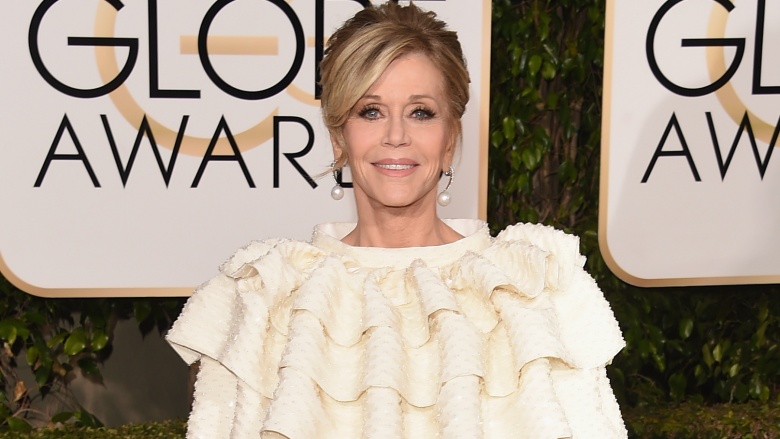 Getty Images
After more than five decades in the spotlight, Jane Fonda can still turn heads with her exceptional savviness. Not only is the two-time Oscar-winning actress as lovely as the day is long, but she's also got a real gift for getting just the right garb for any given occasion. She might be known for her on-screen humor, but there's never anything funny about the way she works it in real life. On anyone else, this ruffled Yves Saint Laurent couture frock she rocked at the 2016 Golden Globe Awards might have been a mess, but on her, it was instantly iconic.
Ellen Barkin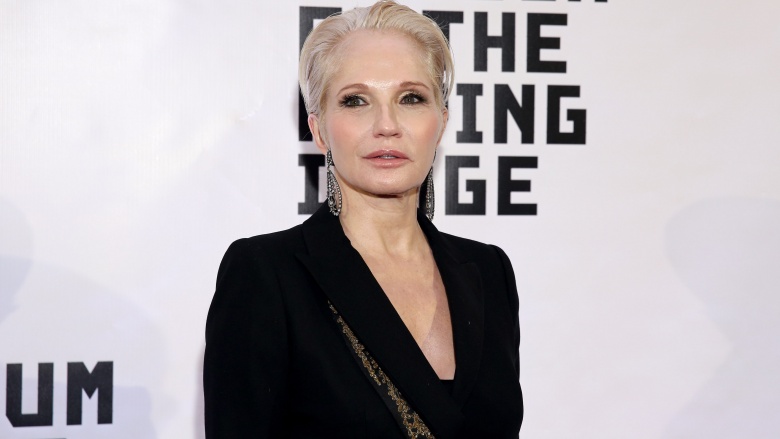 Getty Images
The amount of thespian talent Ellen Barkin's got on tap is matched only by her radiant composure. The Emmy-winning screen star has been in the business since the late '70s, and not once has her sartorial smartness slipped. She also has an eye for great spectacle accessories and the kind of posture that would make a broomstick jealous. Plus, she always knows exactly how to dress up her outfits, like with this snazzy, gold-embellished pantsuit she rocked at NYC's Museum of Moving Image in 2015. Her slicked back hairstyle, low-key accessories, and gold-tinted makeup touches made for the picture perfect finish, which is totally the norm for her.
Angela Bassett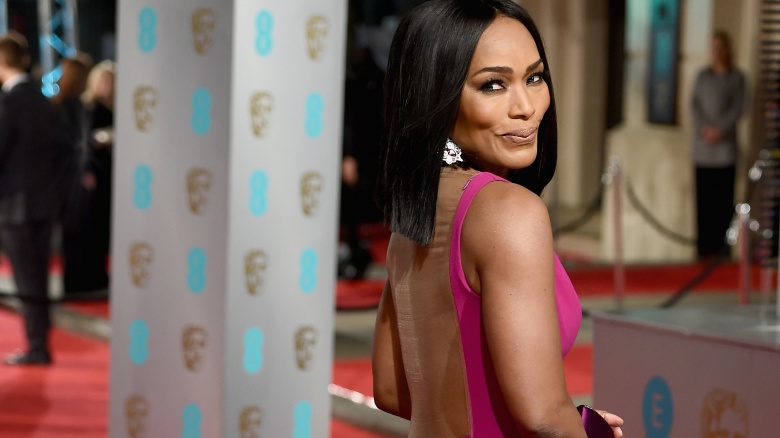 Getty Images
Stella might've had to get her groove back, but Angela Bassett has never lost hers. The actress, who was nominated for an Oscar for her performance as Tina Turner in What's Love Got to Do With It, has owned on the Broadway stage, silver screens, and TV, and her polished presence is completely undeniable on every medium (especially in the photo line). Her formfitting magenta Galia Lahav gown at the 2016 BAFTAs reminded everyone just how on point her sense of self and style has been all the while.
Andie MacDowell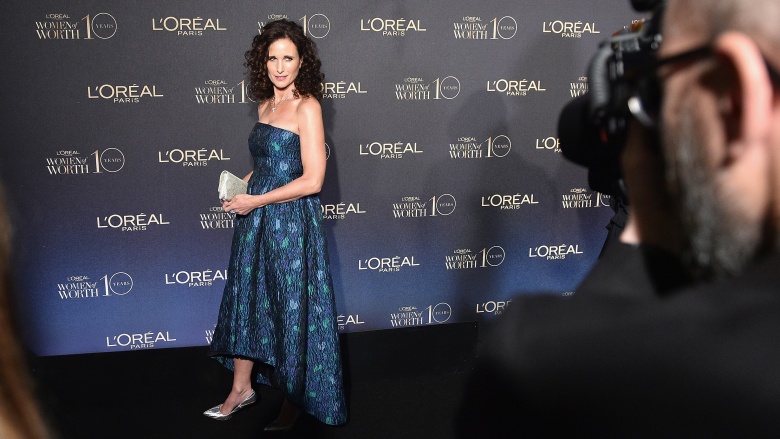 Getty Images
At some point, we've gotta start to wonder whether some portion of Groundhog Day became an actual reality for actress Andie MacDowell because she's barely changed a bit since her earliest days in the industry. In addition to her acting, she's also been the face of L'Oreal's hair care line for more than a quarter of a century, and it's no wonder — her mane game is about as good as it gets. Her casual grace can also be credited with elevating everything she wears, like whens he made this summery strapless blue-green dress into an all-out evening gown, just because she could, at L'Oreal's 2015 Women of Worth event in New York City.
Katey Sagal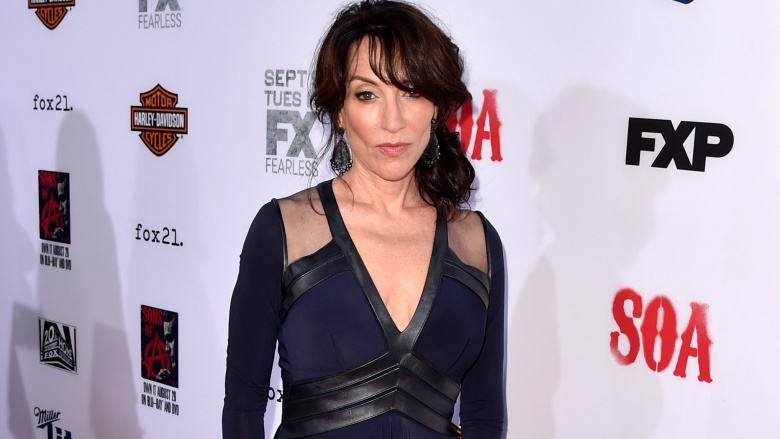 Getty Images
There's a reason Katey Sagal was so good in the biker drama Sons of Anarchy: she knows how to rev up some hearts, all right. Her sassy spirit drips from every fiber of her ensemble selections, and she never makes the mistake of straying from what works for her. At the same time, she's also known to switch up her look on occasion because when it comes to Sagal's gear, sleek modernity is her M.O. So, while she can normally be found in some cool, biker-friendly leather gear, she can also stun in high fashion, as her navy gown for the Sons of Anarchy Season 7 premiere proved.
Rene Russo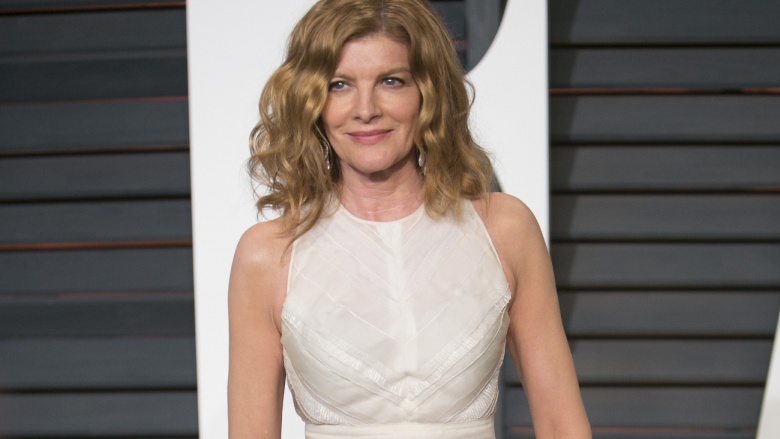 Getty Images
Known of her infectious laughter and casual elegance, Renee Russo has long maintained an air of refinement and self-possession that is probably the envy of peers even half her age. Some things just can't be taught, and whatever it is, Russo's got it — which is why, even though she said she "hates" dressing for the red carpet, she still knows just how to suit up and shine at all times. She has a great eye for color schemes that compliment her signature red locks, as with this ivory J. Mendel crew neck gown that couldn't have been a better fit for her at the 2015 Vanity Fair Oscar party in Hollywood.
Halle Berry
Getty Images
Halle Berry won the genetic lottery in the looks department and has one of Hollywood's most symmetrical (thus, scientifically beautiful) faces ever. But the lady also still works for what she's working with because not only has the Oscar winner managed to stay fit, she's also kept ahead of and sometimes even helped set fashion and hairstyle trends for everyone else to follow. Her turn-of-the-millennium pixie cut is one of her most iconic looks ever (and helped cultivate the early-aughts shearing craze), and at the time of this writing, she's working a wavy, shoulder-length bob with well-placed highlights that's just sure to catch on.
Meryl Streep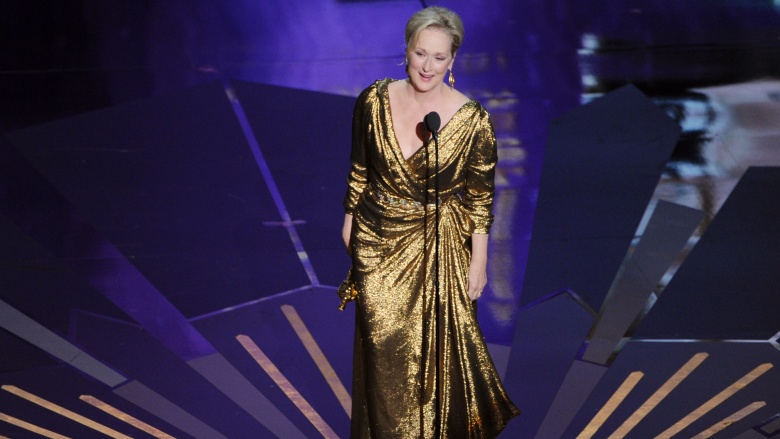 Getty Images
Meryl Streep might be the most decorated actress of all time thanks to her supreme acting skills, but she's no slouch in the appearance department either. Her premier talent also extends to how she presents herself off-screen because she knows just how to drape and accessorize her best physical quality: that quiet confidence that oozes from her very pores. Consider her dripping gold Lanvin gown for the 2012 Oscars, where she picked up her third Academy Award win. On anyone else that might be a touch too cheesy, but Streep was the shiniest person in the room that night, and the dress was just a part of that.