Here's Why You Should Be Eating Dark Chocolate Every Day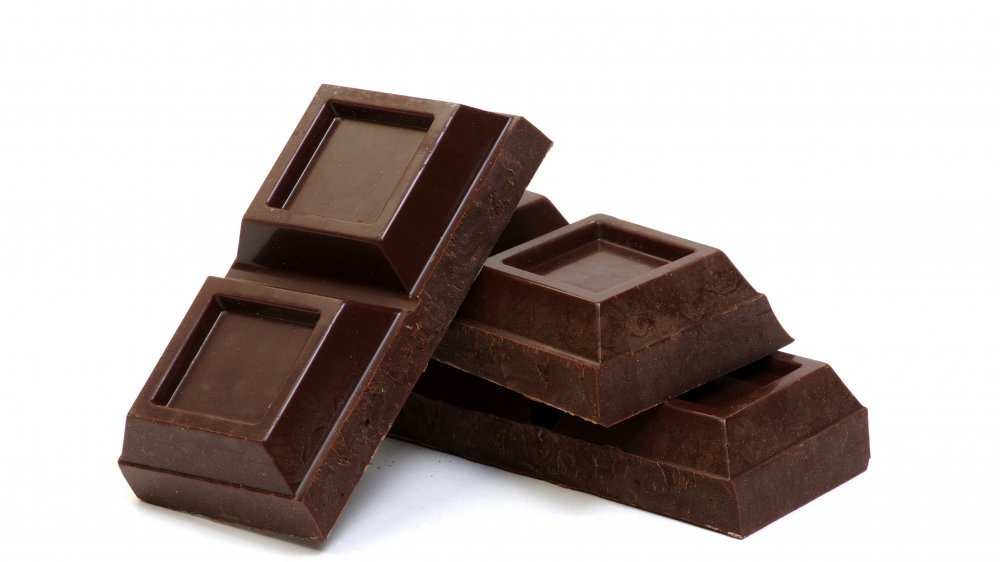 Shutterstock
We all know there are many benefits to eating well-known healthy foods that may, or may not, taste like, well, chocolate. Case in point: kale. We know we should eat it, but do we really want to? Well guess what? There's a food almost everyone loves that offers health benefits galore. We are talking about dark chocolate, and according to experts, indulging in a square or two every day is actually good for you.
In fact, according to Healthline, dark chocolate is one of the best sources of antioxidants known to humankind. Mayo Clinic notes that antioxidants are essential to any diet because they protect cells against potentially-harmful free radicals, which can cause cancer, and a host of other health issues (via Everyday Health). According to the health authority, cocoa is a great source of antioxidants called flavanols — and hey, this is the source of dark chocolate.
The key is to eat a bar with a high cocoa content — at least 70 percent will offer you the most benefits.
More reasons to treat yourself to dark chocolate each day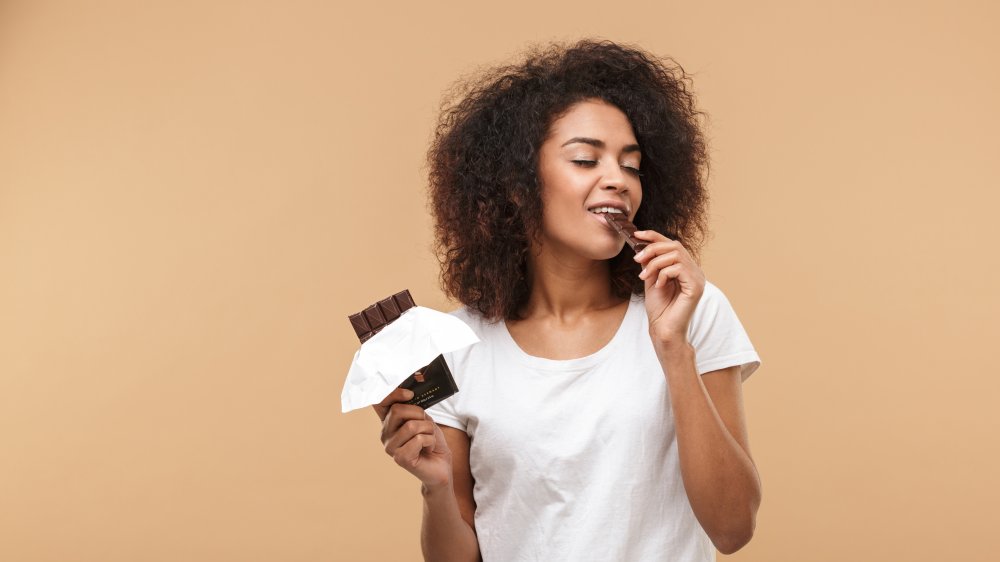 Shutterstock
Dark chocolate is more than just a yummy indulgence after dinner. Each 100-gram serving (which is about 3.5 ounces) will deliver 11 grams of fiber, and more than half of the recommended daily value of iron, copper, and magnesium.
But the biggest benefit of eating dark chocolate according to science is its ability to improve heart health. Fact: Studies show people who eat dark chocolate are at a lower risk for developing heart disease and stroke. Moreover, nibbling on a nib or two of dark chocolate has been proven to improve blood flow and lower blood pressure (it's worth noting some studies conflict in this area).
Other studies point out benefits of eating dark chocolate range from improving gut health, to preventing diabetes, to encouraging weight loss. Truly, it seems you can't go wrong with choosing this satisfying snack or dessert. Just don't overdo it — a square is about all it takes to kickstart the benefits in your body (via Verywell Health). Otherwise, you're just getting too much of a good thing, which may ultimately lead to a bad thing: too many added calories.