Why You Should Never Buy Deodorant At Aldi
Stephen Maturen/Getty Images
There are plenty of great reasons to shop at Aldi, from their incredibly affordable own-brand products available exclusively at the German grocery giant, to the no-frills layout of their stores — which puts even the most stressed-out shoppers at ease — to their ingenious checkout system, which ensures you never waste your time waiting in an Aldi line. 
Although the grocer is quickly taking over the United States, there are certain downsides to shopping at Aldi, too. For one thing, the distinct lack of coupons or any kind of loyalty scheme stings, particularly considering it means you sometimes can bag better deals on non-Aldi exclusive products elsewhere. The focus may be on presenting a top notch customer experience, but there are plenty of sneaky ways Aldi gets you to spend more money. There are also a handful of items you should think about purchasing elsewhere, including veggies, soy milk, and deodorant.
Buying deodorant at Aldi won't save you money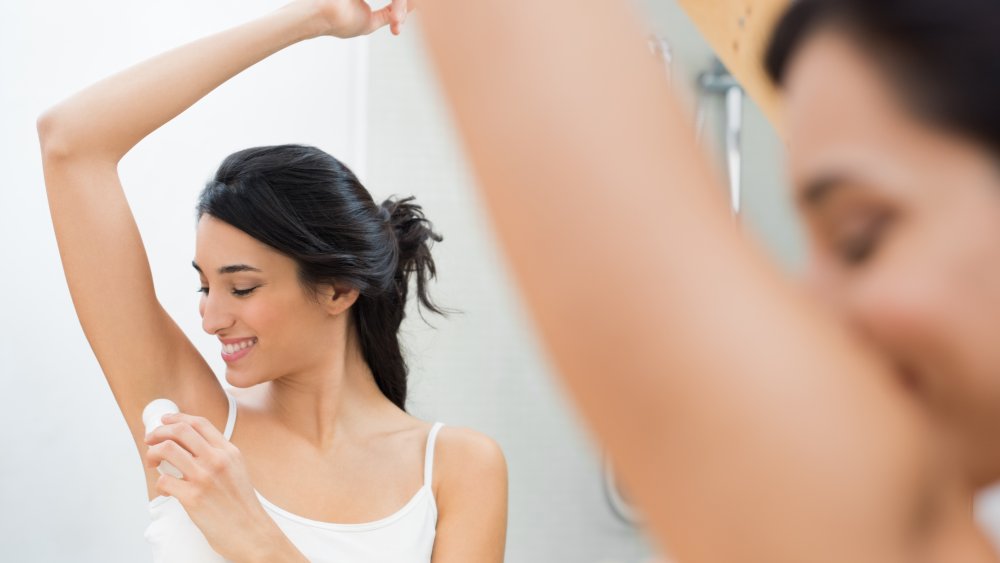 Shutterstock
We all expect to shell out a little bit more for beauty and personal hygiene products, but picking these things up at discount stores usually means we're saving a little bit. Unfortunately, if you typically pick up deodorant at Aldi, you're not saving much money at all, comparatively speaking, and might even be able to get a better deal elsewhere. 
As Kiplinger advises, there isn't a huge selection of deodorants available to purchase at the German grocer, first and foremost. And, going against their ethos entirely, only national brands are available. The problem? The main savings at Aldi come with their own-brand products (via Reader's Digest). If you purchase a big brand, you'll pay top dollar, and Aldi doesn't accept coupons. As a result, you can likely get a better deal on those same brands elsewhere using manufacturers' coupons and loyalty deals, such as at CVS with their ExtraCare program, or at Walgreens, using their Balance Rewards program, both of which are free to join. As couponing expert Cindy Livesey noted to Kiplinger, you can do better at your local drugstore than at Aldi when it comes to buying deodorant.