Lifetime's Big Holiday Movie Announcement Has Everyone Talking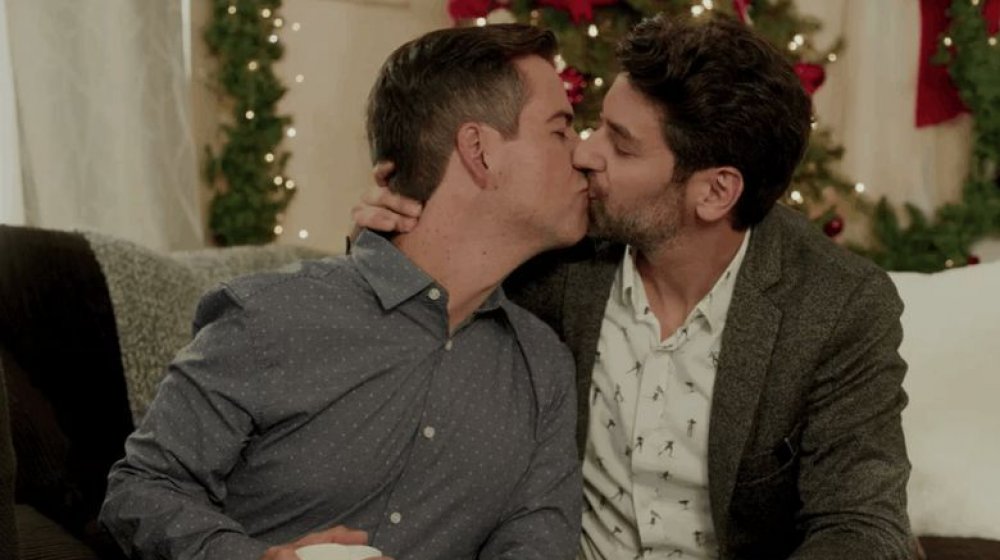 Lifetime
On Monday, Lifetime announced the slate for its holiday movie block, "It's a Wonderful Lifetime." For the first time, a same-sex couple's relationship will be at the center of the cable network's Christmas movies (via Today). "We are thrilled to continue our legacy of creating a holiday destination that is welcoming to all at Lifetime," said Amy Winter, the EVP and head of programming at Lifetime. 
Though a leading same-sex couple is long overdue, Lifetime already took its first strides into LGBTQ+ Christmas movie representation in 2019. The Christmas movie Twinkle all the Way featured an openly gay couple Lex and Danny, played by Brian Sills and Mark Ghanimé (via Deadline). Lex and Danny weren't part of the central relationship, but they did kiss on-screen.
What you can expect from Lifetime's first same-sex couple in a leading role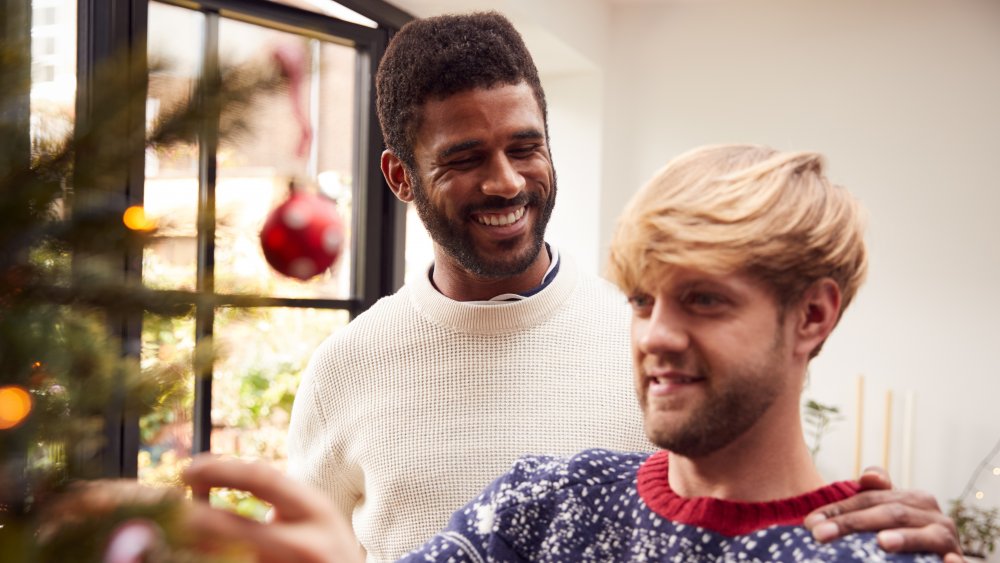 Shutterstock
While the cast and release date of the groundbreaking movie haven't yet been announced, we do know the title and the plot. The Christmas Set-Up will tell the story of corporate lawyer Hugo, who returns home to Milwaukee for the holidays. Once Hugo's home, his meddling mother sets him up with his high school crush, Patrick, who's found success in Silicon Valley. Hugo must decide whether to follow his heart or take a big promotion that would send him to London. 
Lifetime also announced its first holiday movie featuring a Chinese American family, A Sugar and Spice Holiday, directed by Jennifer Liao. A Sugar and Spice Holiday will follow architect Suzie, who returns home to Maine and ends up competing in a gingerbread house competition (via The Hollywood Reporter). Both films are still in casting, and production is supposed to begin next month. Fortunately, impatient fans won't have to wait long. Lifetime's Christmas block will start in mid-October, airing new movies through December.
Lifetime rival Hallmark stumbled in the past with LGBTQ+ representation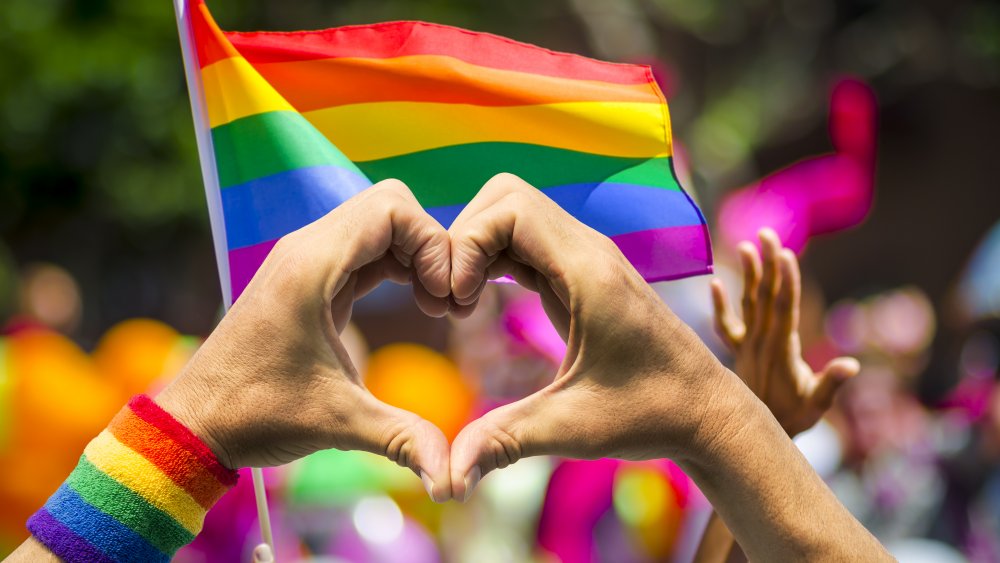 Shutterstock
Lifetime's main competitor for Christmas content, the Hallmark Channel, also announced plans to increase LGBTQ+ representation. A representative told Good Morning America they will be announcing "projects featuring LGBTQ storylines, characters and actors." Unlike Lifetime, the first appearance of openly LGBTQ+ characters during Hallmark's Christmas block didn't happen in a movie. In 2019, the Hallmark Channel aired a commercial for Zola, a wedding planning company. The commercial featured a wedding between two women, who kiss as they say, "We do."
Despite the tame content, conservative group One Million Moms called for a boycott of the channel, which pulled the same sex commercial from the air (via IndieWire). The Zola commercials featuring heterosexual couples remained. After being decried by celebrities including Ellen DeGeneres and mocked by Saturday Night Live, the Hallmark Channel reversed the decision (via USA Today). Mike Perry, the President and CEO of Hallmark Cards, Inc, apologized, saying "We are truly sorry for the hurt and disappointment this has caused." The controversy ended with the Hallmark Channel's CEO, Bill Abbott, being ousted in January (via Hollywood Reporter).