Why This Change To Meghan Markle's Royal Web Page Is Turning Heads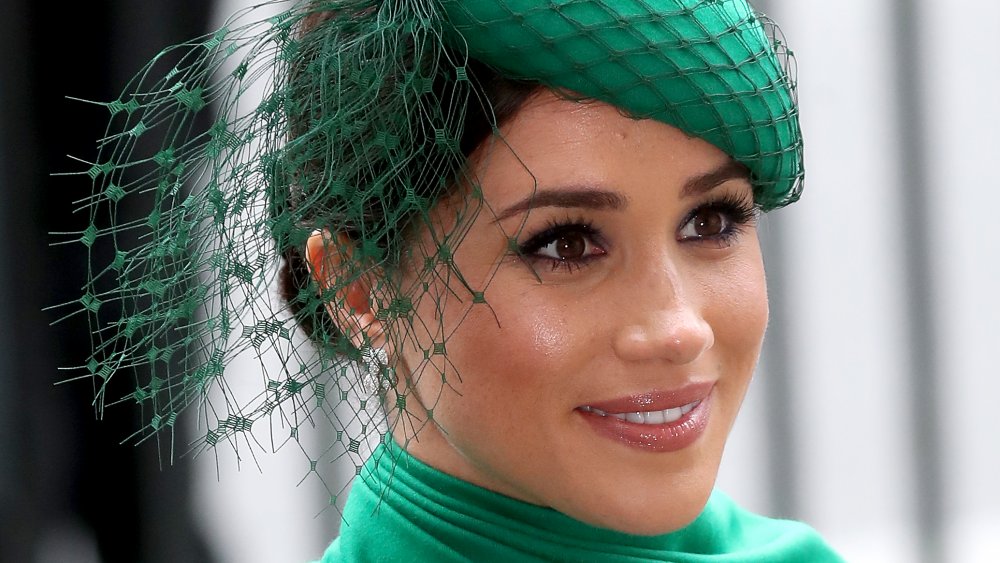 Chris Jackson/Getty Images
Royal watchers have noticed a major change to Meghan Markle's royal profile. As noted by the Daily Mail, Meghan's page on the official Royal Household website now refers to her as "she" or as "The Duchess" rather than as "Her Royal Highness." Details of her educational background, career, and royal engagements have also been moved from her "About" page to a "Biography" section, while details about her philanthropy work have been moved to yet another section.
The outlet noted that information about Meghan on her "About" page was previously more detailed. The section previously included details about Meghan's "keen awareness of social issues" and her lifelong dedication to social change and feminist causes. This information, as well as details about her volunteer work, have now been moved to a section titled "Charitable Works."
Now, her "About" section only gives sparse details about the royal including her full name, date of birth, and a mention of her son, Archie. Much of the section is devoted to detailing Meghan and Harry's decision to step back from the royal family, which is now known as Megxit. 
Why was Meghan Markle's page changed?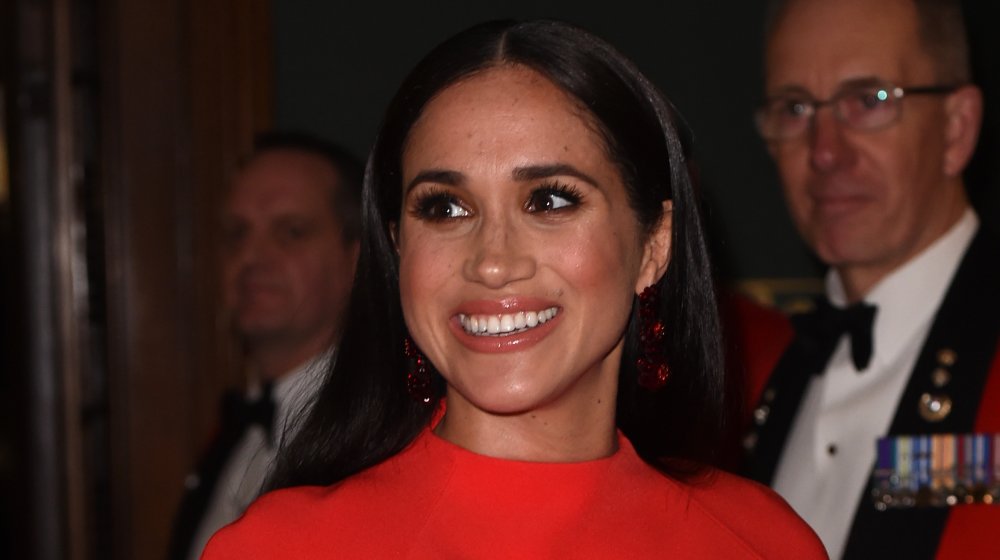 Wpa Pool/Getty Images
In addition, Meghan's "Biography" section only lists details under subsections labeled "Education," "Career, and "Royal Engagements." The area under the "Biography" heading is blank, although it is filled out on pages belonging to other members of the royal family. The changes appear to have been made a few weeks after Meghan and Harry officially stepped down as senior royals at the end of March.
Meghan's "About" section is now much briefer than those of other members of the royal family. Kate Middleton's page, for example, is much more detailed than her sister-in-law's and refers to her as "Her Royal Highness" as well as "The Duchess." While Meghan's "About" section now consists of just four short paragraphs, other pages belonging to other royals, such as Prince Harry's page, have more than a dozen.
A spokesperson for Buckingham Palace told The Sun that the change is nothing out of the ordinary. "You will appreciate that the website is updated on a regular basis to reflect the work and focus of members of the Royal family," she said. "Any updates are agreed with private offices before they are made to the site."