Don't Spend Money On It Cosmetics Until You've Read This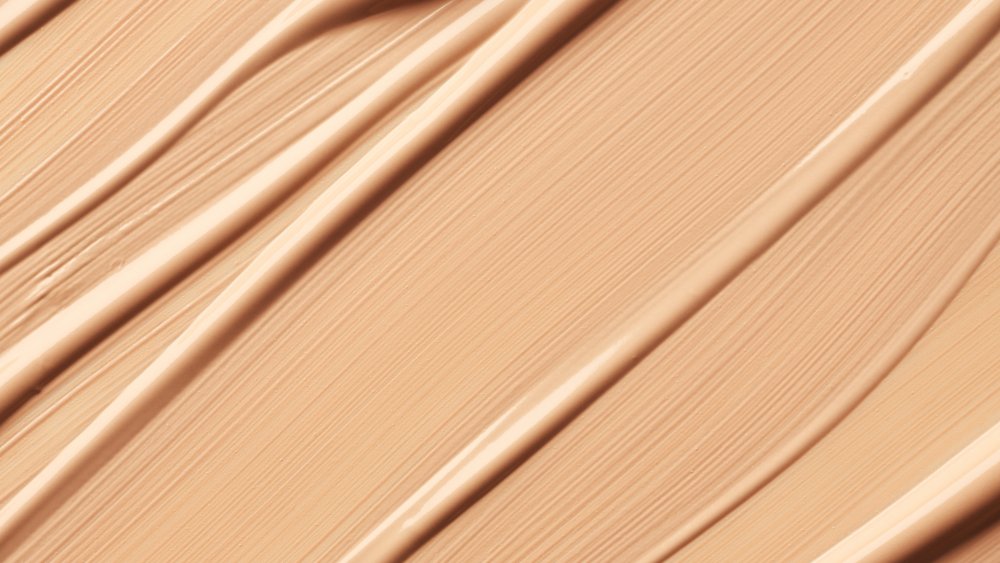 Shutterstock
When It Cosmetics launched Bye Bye Foundation in 2018, there were only three shades for darker skin (via Allure). Years after first being criticized for not being more inclusive and producing more diverse shades for darker skin tones, the beauty brand still doesn't offer enough shades to adequately cater to all customers. Though positive changes have been made, some complexion products still don't feel inclusive.
There appears to be little excuse for the brand lacking shades. It Cosmetics is actually owned by L'Oréal, and L'Oréal has an entire Multicultural Beauty Lab with some of the best technology and chemists in the industry (via Makeup).
But, even with the minimal darker shades of complexion products, the brand's coloration is off. The products' undertones are poorly formulated according to Jackie Aina, a straight-talking YouTube makeup artist. She explained her frustrations with the shades' shortcomings. "My issue with It Cosmetics is not the products," she said in a vlog. "It's whoever is formulating those shades. You need to have a long talk with them" (via YouTube). 
In another vlog, Aina explains that one of It Cosmetics' darker shades actually made her look gray because of the undertones that were used in the makeup (via YouTube). Aina also explained people with dark skin tones often need multiple shades to match different areas of their complexion such as at the top of the forehead or around the mouth (via YouTube). Without more accurate shades to choose from, applying makeup well is very difficult.
The makeup formula needs a lot of work
In 2018, a representative for the beauty brand said that the company was "not able to go darker than our deepest shade" due to the SPF in the foundations. "Expanding our shade range is a top priority and we are working on it!" the rep added (via Allure). 
It Cosmetics has expanded its shades of the Your Skin But Better Foundation to include seven "deep" shades and 14 "tan/rich" shades. There are 19 different shades for light skin tones. For comparison, Fenty Beauty offers 13 shades in its deep category alone and another 12 tan shades.
As for the Bye Bye Foundation, there are now a total of 12 shades, which is an improvement. The actual application still leaves something to be desired according to reviews from YouTube makeup artists. YouTuber Alexis Omiwade found that "deep," the darkest shade, was still too light. One commenter on Omiwade's video, Ayanna Miller, said "It Cosmetics is honestly one of the WORST brands...when it comes to complexion products. Their 'deep' shades are never deep enough and/or have a casket ready undertone."
So, instead of picking up products from a brand with shades that might not work, consider buying from a few brands Aina recommends in one video, such as African-owned beauty brands like Nuban Beauty, or Marena Beauté. She also recently reviewed the new Fenty bronzers and blushes and gushed over her love for the brand in a vlog.