The Surprising Family Connection Between Kendall Jenner And Gigi Hadid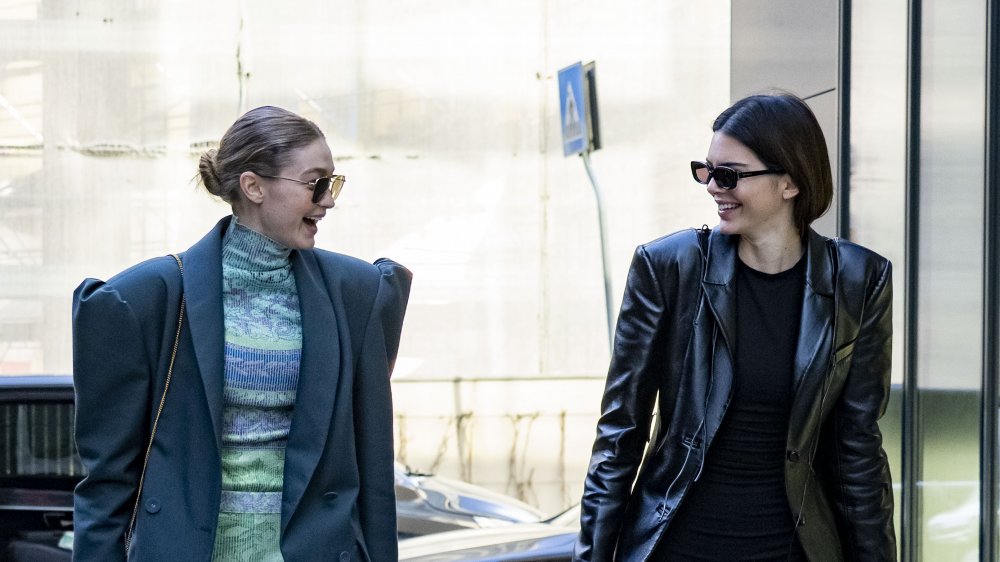 Arnold Jerocki/Getty Images
Kendall Jenner and Gigi Hadid have a ton in common. They are both gorgeous, both famous supermodels and reality television stars, have famous siblings and families, and they're even sort of related. The family connection mirrors the complex connections of many British royals, quite fitting for American royalty. 
Their relationship began long before Fashion Week, in a surprising way. Sister Bella Hadid explains about Jenner, "I met her for the first time seven years ago over Twitter. That was before we started modeling; I was probably 14 or 15. We met up and had sushi, and now we're best friends. She's a pretty significant human I met online," (via W Magazine). The famous friends' circle widened to include sisters Kylie Jenner and Gigi, and these superstars just continued to find more common ground as they grew up. 
Part of that common ground includes famous in his own-right David Foster, known widely in the music industry as a composer, arranger, producer, and more. Foster has been married five times, and two of his previous wives include Yolanda Hadid and Linda Thompson (via People).
David Foster creates a family connection between Kendall Jenner and Gigi Hadid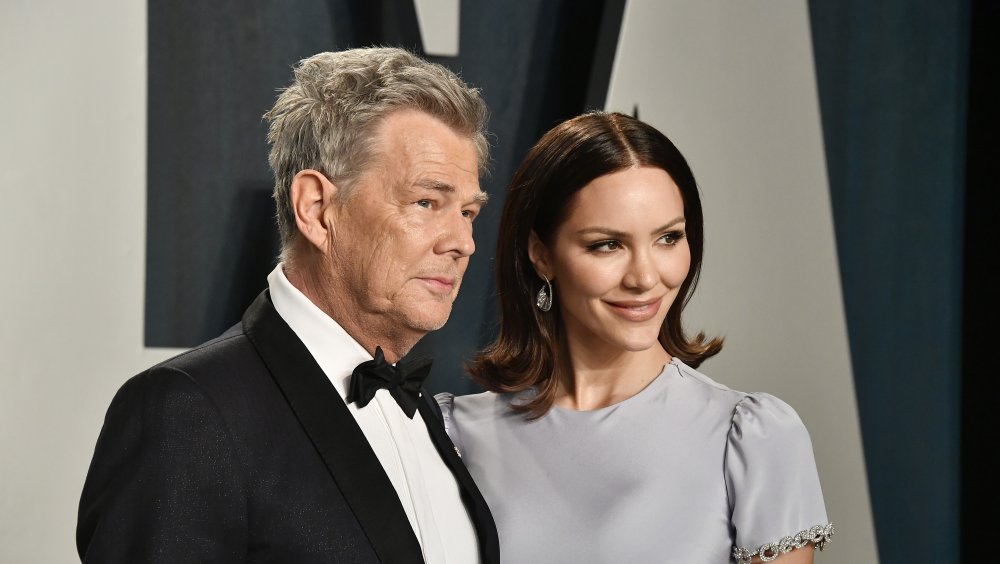 Frazer Harrison/Getty Images
As you probably know, Yolanda Hadid is Gigi's mother, so that makes Foster, who is now married to Katharine McPhee, her one-time step-dad. The supermodel describes the connection: "My mom [Yolanda Foster] married David [Foster], who was married to Linda Jenner [Thompson], who is Bruce Jenner's ex-wife," (via Vanity Fair). Bruce Jenner — now Caitlyn — is Kendall Jenner's biological father, and was once married to Linda Thompson. Jenner and Thompson's sons are Brody and Brandon (via History by Day).
As Kendall Jenner describes the connection, "Her stepdad is my half-brother's stepdad," she said. "Ex-stepdad," she clarifies (via Vogue). Viewing this on a timeline, Thompson was married to Jenner from 1981 to 1986. Then, Thompson and Foster were married from 1991 to 2005 (via Us Magazine). Hadid and Foster were married from 2011 to 2015 (via Us Magazine). 
While not the beginning or continued reason for Jenner and Hadid's friendship, this connection just helps to demonstrate that it's truly a small world.